Introduction
What is project portfolio management? This is a term for employment and significant work in the field of investment or business development. So how does this aspect impact on the management process and success of organizations? The following article will be the most detailed manual on PPM project management!
What is Portfolio Management?
What is ppm in project management? "Portfolio" is defined as projects, programs, subcategories, and operations that are managed as a group to achieve effective strategic objectives.
Portfolio management is defined as the centralized management of one or more portfolios to achieve important strategic objectives, where the programs, projects, operations, and subcategories of the portfolio have may be unrelated, independent, or maybe directly related.
Manage project portfolio is also a list of business ventures (or other components such as programs, subcategories, operations) that, when invested in, can yield a return. Financial investment is always a profitable channel but also comes with risks. Depending on the risk tolerance of investors, sponsors or top leaders, they choose the components (projects, programs, sub-categories, and operations) that are most suitable for them.
Read more about Project Management.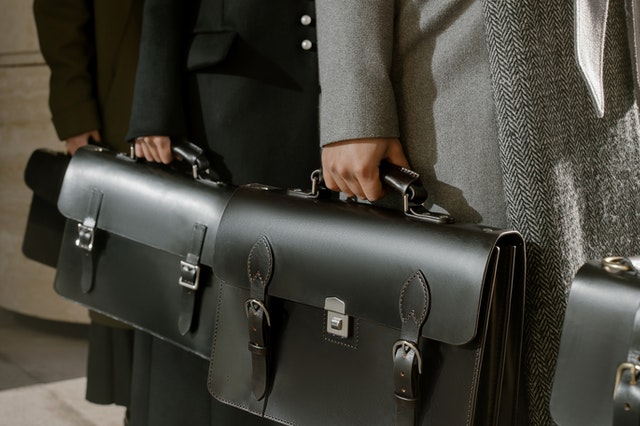 The business problem and solution
When running an organization, a problem that most leaders or managers have to face is that they have more responsibilities to do than what they had expected or planned before. The managers or leaders often get difficulty when saying "no". What they try to do is to cram responsibilities and tasks to their employees, which can cause dissatisfaction within the organization.
Although paying a great deal of investment in both human resources and money in the activities, the organization still has to face lots of problems, and even failure. The reason behind that is they try to work on unsuitable projects or have too many projects at one time. Trying to complete leads to delays, cost overruns, or poor quality in the result of projects.
Project portfolio management is the solution to these problems.
The objectives of Project Portfolio Management
Portfolio project management is also a way to ensure the consistency and fit of the development strategy with the portfolio. It includes specific purposes such as:
Project portfolio management helps guide the execution of company projects. Convey experience in project management, especially in stages such as managing project scope, improving product quality.

Managers will also be the ones to help evaluate and select the right projects or programs to optimize and meet the company's strategic goals.

The project list also gives a general, overall view of a project

Evaluate KPI during project implementation as well as when the project ends

Help summarize and systematize the data in the project in the most scientific way.

Project portfolio management also helps manage the overall risks of all components.

Optimizing the value of portfolio management

Optimizing the value of portfolio management requires the skill and foresight to examine portfolio components. The items in the project portfolio management will be arranged in order of priority, and the important parts will be prioritized to provide enough financial and human resources for implementation.

Portfolio management can also provide examples of systemic risk. Therefore, it is not uncommon for a perfectly optimal portfolio to include real estate, business, or securities…
The Portfolio Management Processes (PPM processes)
Make a profit-seeking plan
Once you have determined your investment goals, you need to determine the level of return that is achievable, such as the minimum risk exposure and the payback period. Investment objectives also include limitations or priorities in investment activities.
Depending on the source of capital and economic conditions, the investment objectives of organizations or individuals are very different. Making a plan to seek profit, determining investment goals plays a very important role because this is the foundation for building and adjusting a portfolio management strategy, and a premise for evaluating the effectiveness of the investment portfolio. 
Choose a profitable position
You need to choose safe and secure positions that can be profitable. This investment position is often closely related to the amount of profit you can achieve. A currency can only spawn when it is in the right position, trading with price trends often makes you money.
While investing requires risks and challenges to create new opportunities, being too risky to put money in low-status doorways can make you lose everything. Seizing the right time, the right opportunity will help you succeed, bring in high profits, and repel unnecessary risks.
Build a budget
Having a solid budget ready at all times is a way to help you be more proactive in any unexpected situation. This fund can be used to invest in new areas, offsetting the risk of loss that you faced before.
To have a solid fund, you need to make sure you always have a safe, well-positioned investment. These are safe investment sources, making money profitable, giving you the opportunity to venture into some other areas without worrying about loss. In general, building a secure fund is very important in any investment field.
Re-evaluate strategies
Any investment sector is subject to day-to-day fluctuations. Never be too confident in investment areas, especially with the stock market for the following reasons:
The investment market, in general, is always full of unexpected fluctuations.

The number of investors is so large that the direction of the market can change.

Tracking stock forecasts is pointless.

There is no single formula to determine the correct investment
So what you need to do is:
Agility and quick grasp of market trends.

Make adjustments and changes in a timely manner.

Simultaneously between managing and tracking the most effective stock portfolio.

Markets and currencies never stand still, so be a smart investor who knows the correct directions to get the most profit.
Read more about Program management vs Project management
Endpoint
In general, project portfolio management plays an indispensable role that every organization or project needs to pay attention to with the purpose of achieving high outcomes. Since project portfolio management is not an easy task, it is necessary to have leaders and managers with the ability and vision to govern project portfolios effectively.
The above article has provided you with beneficial information about project portfolio management as well as its importance in the developing process of enterprises or organizations. Hope this information will definitely help you have a better start to your project manager career.
Visit our websites to get more information and free PMP Practice Test. To download, visit our website for your IOS or Android device.