Introduction
What is project portfolio management? This is a term for employment and significant work in the field of investment or business development. So how does this aspect impact on the management process and success of organizations? The following article will be the most detailed manual on PPM project management!
What is Portfolio Management?
What is ppm in project management? "Portfolio" is defined as projects, programs, subcategories, and operations that are managed as a group to achieve effective strategic objectives.
Portfolio management is defined as the centralized management of one or more portfolios to achieve important strategic objectives, where the programs, projects, operations, and subcategories of the portfolio have may be unrelated, independent, or maybe directly related.
Manage project portfolio is also a list of business ventures (or other components such as programs, subcategories, operations) that, when invested in, can yield a return. Financial investment is always a profitable channel but also comes with risks. Depending on the risk tolerance of investors, sponsors or top leaders, they choose the components (projects, programs, sub-categories, and operations) that are most suitable for them.
Read more about Project Management.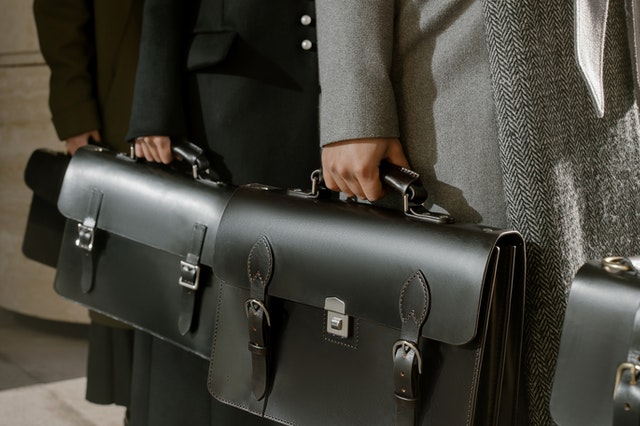 The business problem and solution
When running an organization, a problem that most leaders or managers have to face is that they have more responsibilities to do than what they had expected or planned before. The managers or leaders often get difficulty when saying "no". What they try to do is to cram responsibilities and tasks to their employees, which can cause dissatisfaction within the organization.
Although paying a great deal of investment in both human resources and money in the activities, the organization still has to face lots of problems, and even failure. The reason behind that is they try to work on unsuitable projects or have too many projects at one time. Trying to complete leads to delays, cost overruns, or poor quality in the result of projects.
Project portfolio management is the solution to these problems.
The objectives of Project Portfolio Management
Portfolio project management is also a way to ensure the consistency and fit of the development strategy with the portfolio. It includes specific purposes such as:
Project portfolio management helps guide the execution of company projects. Convey experience in project management, especially in stages such as managing project scope, improving product quality.

Managers will also be the ones to help evaluate and select the right projects or programs to optimize and meet the company's strategic goals.

The project list also gives a general, overall view of a project

Evaluate KPI during project implementation as well as when the project ends

Help summarize and systematize the data in the project in the most scientific way.

Project portfolio management also helps manage the overall risks of all components.

Optimizing the value of portfolio management

Optimizing the value of portfolio management requires the skill and foresight to examine portfolio components. The items in the project portfolio management will be arranged in order of priority, and the important parts will be prioritized to provide enough financial and human resources for implementation.

Portfolio management can also provide examples of systemic risk. Therefore, it is not uncommon for a perfectly optimal portfolio to include real estate, business, or securities…
The Portfolio Management Processes (PPM processes)
Make a profit-seeking plan
Once you have determined your investment goals, you need to determine the level of return that is achievable, such as the minimum risk exposure and the payback period. Investment objectives also include limitations or priorities in investment activities.
Depending on the source of capital and economic conditions, the investment objectives of organizations or individuals are very different. Making a plan to seek profit, determining investment goals plays a very important role because this is the foundation for building and adjusting a portfolio management strategy, and a premise for evaluating the effectiveness of the investment portfolio. 
Choose a profitable position
You need to choose safe and secure positions that can be profitable. This investment position is often closely related to the amount of profit you can achieve. A currency can only spawn when it is in the right position, trading with price trends often makes you money.
While investing requires risks and challenges to create new opportunities, being too risky to put money in low-status doorways can make you lose everything. Seizing the right time, the right opportunity will help you succeed, bring in high profits, and repel unnecessary risks.
Build a budget
Having a solid budget ready at all times is a way to help you be more proactive in any unexpected situation. This fund can be used to invest in new areas, offsetting the risk of loss that you faced before.
To have a solid fund, you need to make sure you always have a safe, well-positioned investment. These are safe investment sources, making money profitable, giving you the opportunity to venture into some other areas without worrying about loss. In general, building a secure fund is very important in any investment field.
Re-evaluate strategies
Any investment sector is subject to day-to-day fluctuations. Never be too confident in investment areas, especially with the stock market for the following reasons:
The investment market, in general, is always full of unexpected fluctuations.

The number of investors is so large that the direction of the market can change.

Tracking stock forecasts is pointless.

There is no single formula to determine the correct investment
So what you need to do is:
Agility and quick grasp of market trends.

Make adjustments and changes in a timely manner.

Simultaneously between managing and tracking the most effective stock portfolio.

Markets and currencies never stand still, so be a smart investor who knows the correct directions to get the most profit.
Read more about Program management vs Project management
Endpoint
In general, project portfolio management plays an indispensable role that every organization or project needs to pay attention to with the purpose of achieving high outcomes. Since project portfolio management is not an easy task, it is necessary to have leaders and managers with the ability and vision to govern project portfolios effectively.
The above article has provided you with beneficial information about project portfolio management as well as its importance in the developing process of enterprises or organizations. Hope this information will definitely help you have a better start to your project manager career.
Visit our websites to get more information and free PMP Practice Test. To download, visit our website for your IOS or Android device.
Program Manager Job Description
Visit our website to get a comprehensive program manager job description and what you need to know about how to become a program manager!
January 1, 2022
Are you born to be a leader? Do you have strong communication skills and like solving problems? Then a career as a program manager might be in your future! Program management is a rewarding and in-demand job in which you'll assist your organization's vision, strategy, and outcomes achieve long-term value.
What are some of the additional characteristics of a good program manager? A comprehensive program manager job description, including strategic roles, management responsibilities, and skills may be found in this article. You will discover all you need to know about how to become a program manager and why it's such a rewarding and rewarding career.
Introduction to Program Manager 
The efforts of different project management institutions and organizations across the world have resulted in a considerable rise in project and program management maturity during the last two decades.
In the purpose of this article, program management differs from project management not in scope but in the fundamental management aspects that have been thoroughly developed and defined over the last decade. The publication of Managing Successful Programs (Office of Government Commerce [OGC], 2003) was a key step toward this knowledge (2007). Accordingly, the definition of program management can be understood as the activity of carrying out the coordinated organization, direction, and implementation of a dossier of projects and transformation activities to accomplish results and realize advantages of strategic importance to the business. It clearly specifies the role of the business change manager, which is the most critical difference between project and program management responsibilities.
There is still considerable ambiguity about the responsibilities of the numerous parties in program management and their peers in project management today. The purpose of this article is to lay out and define the key positions, their duties, and the skills necessary to fulfill those obligations which may be included in a job description for program manager. 
In the next paragraph, we will learn more about program management job description which may help you have an overview of how to become a program manager with basic definitions of role, responsibilities, and skills as well as those elements of a program manager.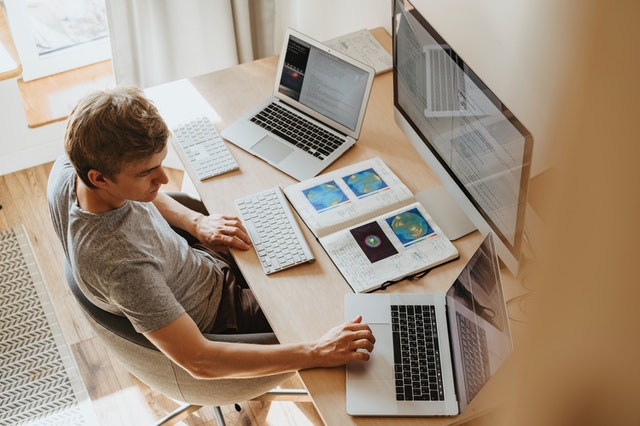 What is a program manager?
As a manager of a program, he or she will outline its goals and strategies and assess how it will impact the business. It is important that he or she defines and oversees a list of dependent projects needed to meet the program's overall goals.
Differences between program manager vs project manager
A program manager oversees a group of projects; a project manager oversees an individual project

A program manager's focus is on the long-term, while a project manager's focus is on short-term objectives

Project managers are tactical, while program managers are strategic
Find out more about What is a project manager?
Program Manager Job Description
Role
Each job has at least one role that must be performed. Depending on the needs and phase of the program life cycle, there are typically several roles connected with each position in project and program management. Program manager, planning coordinator, senior user, and other roles in program management are common.
Responsibility
There are a set of responsibilities that come with each position you take on. Not all associated responsibilities, however, must be met on a consistent basis. Responsibilities are different based on the type of initiative and where the program is in its life cycle. Quality control, management reporting, risk management, and so on are examples of responsibilities.
Skills and Attributes
A skill or group of skills is necessary to execute a responsibility properly. Training, experience, or a mix of both are often used to gain skills. Communication, planning, and leadership are examples of skills.
Certain characteristics are sometimes required to help in the efficient use of skills. Training and experience might also be used to develop such attributes. These can, however, be personal attributes that were ingrained in us throughout our formative years. Confidence, logical reasoning, and charm are examples of qualities related to these skills.
Understanding the link between a job, the role(s) engaged, the responsibilities held, and the skills necessary to do the work is critical. It will be difficult to put together an effective program management team without a clear understanding of these.
Roles, Responsibilities, and Skills of Program Manager
A project, or a series of projects, will be part of any program, regardless of its structure, objective, or outcome (or a mix of projects and other programs). That is to say, projects are built into every program by default, and as a result, project management responsibilities must be included as well. Project manager, customer, senior user, planning coordinator, and other positions fall under this category. In this essay, we'll look at the main responsibilities of program managers on the inside of a program.
A program manager is similar to a "super" project manager. Since this individual is in charge of planning and governance, as well as monitoring the effective delivery of the program's output/product, his or her function is mostly operational. That is, the new capability.
Although business knowledge is vital, his or her program management skills are emphasized more. The program manager must have prior experience managing big and complicated projects as a project manager.
Program manager responsibility
Managing the program on a daily basis throughout its life cycle;

Defining the governance (controls) of the program;

Organizing the overall program and keeping track on its development;

Budget management for the program;

Managing risks and problems, as well as taking remedial action;

Project coordination and interdependencies;

Managing and putting resources to good use across several projects;

Managing communication with stakeholders;

With the help of the business change manager, align the deliverables or outputs to the program's "outcome."

Keeping track of important program documents, such as the program initiation document.
The program manager's skills and attributes
The program manager must have extensive project management expertise, preferably obtained via the administration of large and complex projects. The program manager must have the following skills:
A thorough understanding of project and program management methodologies and techniques, as well as the ability to apply them;

Good understanding of the program's overall goals;

Ability to work well with a diverse group of people participating in program management;

Leadership and management skills;

Budgeting and resource allocation methods are well-understood.

The capacity to come up with innovative solutions to issues.
Acquiring Skills for the Role
There is no question that our personal attributes influence our capacity to use certain skills, distinguishing between "academic understanding of how" and "practical ability to implement how." However, this is very subjective to both the talent and the individual in the issue, thus no universal norm can be created.
Regardless, understanding some skills are simpler to master than others is really useful. Then, each person must be honest with themselves while determining whether or not to engage in such a learning endeavor.
One may argue, for example, that communication skills can be acquired and that with effort, a driven but inept communicator can improve. Leadership skills, on the other hand, are unlikely to be gained through reading and training at a mature age, therefore if one lacks leadership skills, he or she should recognize this and focus on their stronger attributes and acquirable abilities.
Drawing a basic matrix for each role and outlining the skills necessary for the job versus the skills held by each candidate is a useful tool for assigning the various jobs in a program.
In conclusion
Although most project management roles are present in programs (since programs contain projects), there are roles within program management that have distinct responsibilities and, as a result, need different skills than their counterparts in projects. Program management, unlike project management which concerning with outputs (products or deliverables), is focused with outcomes, or the final result produced through the utilization of such outputs. The most important distinction between the two disciplines may be seen in the role of the business change manager.
When choosing the program's board of directors and staff, it's important to consider the skills required for the various roles within the program. Some skills may be taught, while others are more difficult to learn or acquire if you don't already have them.
Program managers are critical to organizational effectiveness in all sectors and industries because they possess strategic, essential skills. To guarantee overall program success, these business-savvy experts must successfully communicate goals, manage projects, and lead teams. It's a genuinely unusual profession that requires both creativity and rationality, as well as strategic and instinctual thinking.
Are you willing to take on the challenge? If so, you'll find a plethora of opportunities in this interesting field.
We hope our information about the program manager job description will definitely help you have a better start to your program manager career.
Visit our websites to get more information and free PMP Practice Test. To download, visit our website for your IOS or Android device.
What Is Change Management Plan?
What is change management? How to create a change management plan? Let's follow this article and visit our website to get more information!
January 1, 2022
The lesson for businesses today is that no matter how well they have done before if businesses are not willing to change to create new values, they will be left behind and out of the race. To survive and succeed, every organization needs to adapt and adjust to become stronger. That's why change management should be a top priority for businesses. Let's follow this article to learn more about the change management plan.
The definition of change management
Change management (often abbreviated as CM) is a term that refers to all methods of preparing and assisting individuals, groups, and in creating change within an organization. It includes methods of reorienting or redefining the use of resources, business processes, budgeting, or other operating modes to change a company or organization. Change management looks at the organization as a whole and what needs to change and is used only to show how people and teams are engaged during an organization's transformation.
The nature of change exists in two forms: translational transformation and total transformation. Translational transformations are small changes that occur naturally and continuously in the day-to-day operations of an organization. Meanwhile, the comprehensive changes are towards a clear change in the strategy, people, organization, technology, and culture of the enterprise. Thus, change management is essentially controlling the change of one of the five factors mentioned above, depending on the current status of each organization. Even governance can require simultaneous impact on all these aspects for many organizations and in some corporate training consulting programs.
In summary, change management is the whole process of proactively reforming the activities of an enterprise in order to create greater competition against other businesses in the market, using methods and techniques. support from individuals, groups, and organizations to transition from the current state to the new state. It involves many different fields, from sociology to behavioral sciences, information technology, and business solutions.
>>>Read more about Project Management.
What is a change management plan?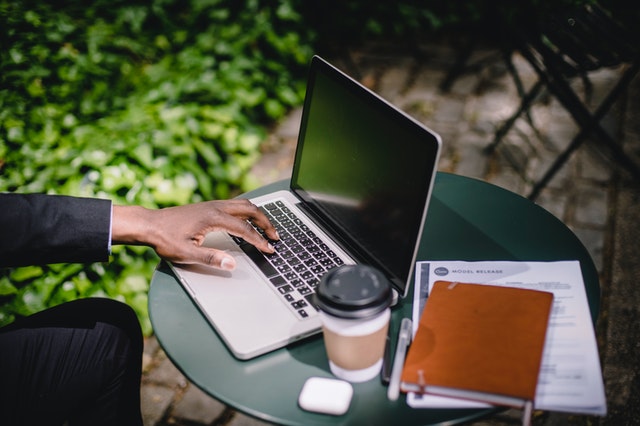 A change management plan is a plan or process that guides individuals to successfully apply the change for the purpose of managing change and achieving success. A change management plan in an enterprise is a collection of management activities to actively detect, promote and control the change process of the enterprise in accordance with the fluctuations of the business environment to ensure the development of the enterprise. in an ever-changing business environment. Each stage and company is unique, but research has shown a number of strategies businesses can implement to influence transformation in the operation of the organization or project.
In the context of project management, the term "change management" can be used interchangeably with change control processes when changes to the scope of the project are introduced and approved.
Types of change management
Most companies equip themselves with different programs to respond to business fluctuations such as: new technology challenges, new competitors, new markets, and the need to operate more efficiently… Each program is tailored to overcome obstacles and increase business performance. Typically these programs fall into one of the following categories:
Structural change
 With restructuring programs, the company is viewed as a group of functional departments under the "one machine" model. During this transformation, with the support of consultants, senior management attempted to reshape these divisions for greater overall performance. Mergers, acquisitions, consolidation, and resale of operating divisions are all examples of structural change.
Operating costs optimizing
These programs mainly focus on cutting unnecessary activities or implementing methods to minimize operating costs. Little-considered activities during profitable years will attract the attention of cost-cutting experts when times are tough.
Process change
 These programs focus on changing the way work is done. You've probably experienced a few changes of this sort, such as rebuilding the loan approval process, the approach to handling customer warranties, or even the way decisions are made. . Process change is often meant to make work faster, more efficient, more reliable, and less expensive.
Cultural change
These programs focus on the "people" aspect such as the company's usual approach to business or the relationship between management and employees. The shift from command-and-control management to participatory management is an example of a changing cultural environment, an attempt to reorient from a company that focuses solely on content. set and bring the mentality of "product is the center of development" to a customer-centric orientation.
If your company is contemplating a change program, it is essential to clearly determine what form of change the company wants to take first, as well as predict how it will affect the entire organization. Anticipating potential roadblocks will help your company prevent problems during change and ensure success.
Components of a change management plan
So what is included in a change management plan? When creating a change management plan, every leader or manager of the organization/project should pay attention to four following aspects:
Goals 
The are several principle goals of creating a change management plan. The first one is to motivate and help individuals/teams that are negatively influenced by the change of the organization. The second one is to raise awareness of employees about the benefits of change in the organization.  
Communication
An indispensable component when creating a change management plan is communication. Communication about the change management plan in the organization must be clear and strong during the changing process. Besides communicating about the objectives and expectations of the future organization, it is also important to be honest with employees and stakeholders. Always keep in mind that communication should be multidimensional, therefore, let the employees, stakeholders, and even customers know and discuss those changes.
Resistance management
 One of the most problems that every manager/leader has to face is the lack of participants of their employees.  When individuals are familiar with the culture and working environment of the organization, it will be harder for all of them to adapt to a completely new working style. Therefore, leaders and managers should prepare suitable and effective strategies for these change management plans. 
Training and onboarding
These are the two most effective methods to help employees smoothly adapt to the change of the organization. Several meetings on the purpose of discussing and educational sessions will do wonders in helping empower your project team.
The importance of change management plans
The business environment changes in an extraordinary way, changing on a large scale and very quickly. Advances in technology, changes in consumer needs, business globalization trends, and environmental protection have created strong pressures for businesses to change to adapt or otherwise be excluded from the business environment.
Change management helps projects implement change proactively, in the right direction, and at the right time. This is the condition for them to survive and develop effectively in a constantly changing environment. In today's business environment, more than in any previous era, the only constant is the change. Successful organizations manage change effectively, constantly adapting to any changes in the business environment to adapt to the changes and thrive with forces.
The truth is that if the business maintains the conservative ideology against change, that business is gradually entering the path to collapse. But, change is absolutely a challenge for every business. Therefore, managers need to act flexibly and skillfully to make the process of change happen smoothly, effectively, and without causing negative impacts or disrupting current business activities.
The story of Wal-Mart's need to transform the business model of each market is a typical example.
Wal-Mart, the leading low-cost retail chain in the world, is one of the most successful privately held companies in the US. Applying the Osterwalder model, Wal-Mart's value proposition is based on a cheap solution for customers. Wal-Mart not only sells convenience goods with a variety of products but is also a one-stop shopping place. With this value proposition, customers can save time and money.
However, with this model, Wal-Mart failed and had to withdraw from Korea.
The main cause of the company's painful failure was the wrong localization strategy. Wal-Mart has rushed to apply almost 80% of the supermarket model in Western countries. Wal-Mart's supermarkets in the West are often located far from the city center to reduce the cost of renting land to lower the cost of products. However, a Korean person goes to the supermarket 2-3 times a week because they always want to buy fresh food every day. Wal-Mart's supermarkets are located in the suburbs and the supermarket's products are often packed in large packages, making it difficult for consumers to choose to buy products.
Although, the strength that makes Wal Mart different is the low price due to the maximum reduction of related costs such as staff and infrastructure. But for Korean customers with a per capita income of $24,000 a year, need more than cheap products.
Therefore, applying and changing business models is necessary even for leading businesses as Wal-Mart if they want to succeed.
Principles of a change management project plan
One enterprise's way of managing change may not work for another, so no method or formula is perfect. Leaders should flexibly adjust their approach to have a strategy suitable for each organization.
There are four core principles that leaders need to understand before starting the change management plan in project management for any activity in their organization as follows:
Principle 1: Understand change 
Leaders need to understand the nature of change in order to effectively leverage the benefits of change. Leaders need to think about the following questions:
Why does the organization need to change? What is the main goal of the change?

What benefits will the change bring to the organization?

How do employees embrace change positively?

How will the change affect the way employees work?

What must each person do to achieve effective change?
Thinking about the consequences of not changing will also help leaders understand the importance of change. The leader himself must also be confident that the new approach will be better and develop a clear roadmap to achieve that positive change.
Principle 2: Prepare for the change
The change will not happen spontaneously, and any plan for change needs to be tailored to the characteristics of each organization. The way in which a change project is implemented will also vary from organization to organization. Some businesses follow a methodical and rigid implementation direction, while others will be more open and flexible in their approach to change.
Overall, the leader will need to consider the following factors:
Consensus: Change is effective only when the leader has the agreement and support of all employees in the organization.

Participation: Since every change is different, responsibilities will vary depending on how the changing activities and projects are organized.

The impact: Think about the future when the desired change has been achieved. How does the leader anticipate and measure the impact of this change? What is the goal that needs to be achieved then?
Principle 3: Implement Change
There are many strategies and strategies that leaders can use to implement change. J. Kotter's organizational change model is a prime example. This model explains how leaders can create a sense of urgency, help employees realize the importance of change, thereby creating motivation for them to change. According to this model, the following steps can help managers implement change in the organization in a positive and effective way:
Step 1: Make sure everyone involved in the change process understands the reason for the change – and what it means for them.

Step 2: Agree on the criteria for change and ensure that they are measured and reported on a regular basis.

Step 3: List all personnel and key stakeholders in the change process and determine their level of involvement.

Step 4: Identify the training needs needed to make the change.

Step 5: Assign responsibilities to key personnel, appoint people who will help bring new methods into the organization's operating processes.

Step 6: Find ways to change the behavior and habits of employees, so that the new change becomes the norm.

Step 7: Ensure that support for personnel throughout the change process.
Principle 4: Communicating change
Any preparation or planning for change will fail if it fails to convey the message of change to everyone. A serious communication mistake some leaders make is thinking that others will figure things out on their own, feel the need to change, and see the new direction as clearly as they do. Reality is not so.
Barriers to organizational change
Managing change has never been a simple task. One of the biggest causes behind this is poor leadership and lack of alignment between management at all levels in the business. If managers themselves are not convinced of the benefits of change, they will not be able to lead employees to follow. On the other hand, great leaders know how to inspire their workforce and embrace change more positively.
Any change in the workplace can cause more or less inhibition for workers because they are used to working according to the previous procedures and ways. This can lead to resistance to change. This is also one of the major barriers to change management of leaders. It is not possible to simply issue orders with a series of announcements, nor can employees change their behavior without a plan. It should be considered that change is always difficult, even very difficult, to lead people to give up the old inefficient behavior to a new behavior that brings more benefits to the business.
Besides, leaders also face cultural barriers. If the previous organizational culture does not accept or even resist, change, then the leader should have incentives to reward creative flexibility, thereby creating an exemplary premise for change. change, and repeat this message repeatedly until the organization-wide view of the change improves.
Another factor hindering the change management process is people's natural inclination towards inertia. As in Newton's first law of motion, people are resistant to change in organizations because it can be uncomfortable. Furthermore, in cases where a company has seen its prosperity dwindle, for a manager or executive to see themselves as an important part of the problem. This problem can be exacerbated in countries where "honor" plays a large role in interpersonal relations.
No matter how detailed a change management plan is, there is a possibility of failure, so always be prepared to face problems that arise. For pessimistic or negative views from the outside, leaders need to acknowledge, understand and find ways to remove resistance to change.
>>>Read more about Project Sponsor
How to create a change management plan?
The change management plan in each organization will take place at different rates and expressions. If we look at Kurt Lewin's change model, change is divided into three main stages:
Step 1: Break the ice
The leader, who is also the one who leads the change, must create an imbalance between motivation and resistance, in order to transform the state of the organization from the present condition to the desired condition for implementation. project changes.
Step 2: Convert
Implement the contents that need to be changed according to the set plan. However, leaders need to understand the difference between planning for change on the one hand and the need to implement the plans on the other, so that appropriate and necessary adjustments can be made for the plan.
Step 3: Reshape
 This process occurs when the change has entered the desired operational state. At this point, the manager needs to strengthen and maintain the existing conditions to ensure the change is operating stably until completely replacing the old one to prevent the organization from falling into a state of operation in the traditional way.
The above article has provided you with beneficial information about change management as well as how to create a change management plan. Hope this information will definitely help you have a better start to your project manager career.
Visit our websites to get more information and free PMP Practice Test. To download, visit our website for your IOS or Android device.
Project Sponsor & How To Build A Standardized Process
What is a project sponsor and how to build a standardized sponsorship process? Let's get started with this article!
January 1, 2022
For every project or organization, a very urgent question arises: "How to find sponsors?" To get the right answer, you should clearly understand your goals, pursue which financial party is willing to provide support. As soon as this task is solved, you will be able to identify the area of potential partners whose interests will be satisfied through this project. In the article, you can find the answer to the question: "Who is your potential project sponsor?".
Project Sponsor definition
A project sponsor is an individual or legal entity that promotes the implementation of a project to support and advertise certain goods, services, activities, or itself. The financier contributes free of charge to the budget of the organization in need. At the same time, there is no legal priority of the sponsor regarding this object.
Sometimes, sponsors can be confused with patrons. However, sponsorship is not intended to achieve direct commercial benefits, while the aim of the patron is to obtain certain benefits. In some countries, the economic contribution of companies to social organizations represents a reduction in taxes and is determined by the form of sponsorship.
The roles of the Project Sponsor in project management
So what does a project sponsor do?. Here are typical sponsorship roles:
Help the public get acquainted with the company's new products, image, and brand of an organization/project.

Build and enhance the understanding of the project, public sentiment about the organization's activities, attract the mass media.

Sponsorship shows the goodwill of the project and the project towards social activities.

Create positive effects for the public and consumers, especially target customers through programs sponsored by the project.

Sponsorship helps to increase the popularity of the target audience, thereby gaining respect and support over other competitors.
Difference between project sponsor vs project manager
Managing a project on a day-to-day basis is the responsibility of project managers, while project sponsors provide the resources necessary to complete the project.
You can read about What is a project manager to understand more about this position.
The responsibilities of the Project Sponsor
During or before the start of the project, the sponsor:
Participate in the development of the business case for the project

Help define measurable project goals

Support or defend the project, especially while the project is being incorporated

Support as a projected voice or spokesperson for those unaware of the project, including upper management

Provide project budget

Provide high-level requirements

Provide information regarding the initial scope of the project

Can include milestones, key events, or project completion dates (together with the client)

Provide information to help develop project charter (project charter)

Guide the process to get the project approved and formalized, supported by the Project Manager when needed
During project planning, the responsibility of project sponsor is:
Work Breakdown Structure can be reviewed

Risk identification

Identify the reports required for management to monitor the project

Provide expert reviews

Help assess trade-offs/options in progress compression by crashing, fast-tracking, or re-evaluating

Final project management plan approval
During project implementation and project monitoring and control, the sponsor:
Protect the project from external influences and changes

Provide expert reviews

Help assess trade-offs/options in progress compression by crashing, fast-tracking, or re-evaluating

Resolve conflicts beyond the control of the Project Manager

Can direct that a quality assessment be performed
At the end of the project, the sponsor:
Provide formal acceptance of deliverables (if they are customers)

Enable efficient delivery and integration of deliverables to customers

Support to collect historical records, lessons learned from the project
Where is the Sponsor?
For certain projects, it seems that the project managers or leaders can not find suitable sponsors despite the fact that they have the potential to develop in the future. There are also some situations that the project manager is unable to know who the sponsor is.
The culprit behind that is the misunderstanding of the project manager, or even the sponsors, about the specific role of project sponsorship. Some projects or organizations do not even want to delegate project sponsorship. Furthermore, there is a fact that project leaders or managers hope that sponsors remain the status out of their way and do not interfere in the functions of the project. Those are the reasons why many projects, despite the potential for development, still cannot find sponsors.
Sponsors are practically everywhere. They can be:
Grassroots government

Enterprise

Government special funds

National and international NGOs

Foreign embassies

National and international donor funds

Religious, social, professional organizations and foundations charity

Media agencies

Individual
Things that project sponsors often look for
When you have information about a potential fund for a project, in addition to researching their information on their website, call, email, and ask for a report describing previous grants. This way you have an idea of ​​how much they are willing to fund and what types of organizations or ideas they are willing to support. Donors conduct assessments and make decisions based on specific criteria. Knowing how sponsors evaluate your offer will help improve your proposal and increase your chances of success.
Standardized sponsorship proposal
Writing a complete and complete project proposal is not an easy task, there are many sponsor questions that need to be answered, there is a lot of paperwork and data that needs to be delivered on time. Do not rush to fill out the questions on the pre-made application form. Follow the detailed step-by-step project analysis process here. This gives you a deep understanding of the area you want to address, the project's beneficiaries, target audience, the activities you'll carry out, as well as the goals and outcomes your project wants to achieve. The proposal should include:
Explanation of the problem to be solved by the proposed project

Brief description of the beneficiaries (both the target group of the project and the final beneficiaries) and the number of beneficiaries.

Objectives that the project wants to achieve

Outline of project activities

Brief information about the organization proposing this project, including previous experience with projects of this type

Communications

Names and professional experience of key members of the team that will carry out the project

Project duration and estimated cost
If your project is really interesting and fits their criteria, they can contact you to inquire further and request funding even if it is not in the funding process. Furthermore, if they are unable to fund immediately, they may schedule you at another suitable time.
Take the project seriously
Once the sponsor agrees to support your project, make sure that you strictly adhere to what was promised and written in the project proposal. In projects, the project implementers will not receive the money promised by the sponsor, or be required to refund if they do not do what they have written in the project. In addition, sponsors often know each other, you will not have the opportunity to continue to receive support for future projects if you disregard your commitments. Of course, you need to promptly notify the sponsors if there are unexpected circumstances that prevent the project from completing the target. This can help you and the sponsor work together to find solutions, such as revising project results, delaying project deadlines, etc.
Things that the sponsor often ask
There are things for the sponsors to ask the project team during the working process, or even from the start. The task of each project manager/leader is to understand the requirements of sponsors and prepare well.
Here are things that the sponsors often ask:
Whether the task-level plans are completed and fully reported?

How was the planning process done and at what stage?

Estimates based on valid information have been verified or not? What sources are they based on? Are the sources reputable? Do you need to launch research campaigns?

Are resources being allocated toward all tasks reasonable?

How are resources allocated in proportion?

What are the risk management strategies? Has it been calculated yet?

Can milestones be spread strategically during the whole project with measurable deliverables?

Are requirements prioritized and streamlined during the whole project reasonably?

Can the effective working relationship between the project manager and team members be guaranteed?

Are there any specific areas of concern regarding task sizes, scopes, risks, or dependencies that need to be reconsidered?

Does the project manager/ managers keep track of both mandated reporting and proactive reporting?

Are there organizational and cross-project factors that affect the development of the project?
Touch points between project sponsors and project managers
For each type of sponsor, project leaders/managers need to prepare different tactics to get touch points with them. As follows:
For government sponsors
Please contact people who have decision-making authority

Clearly define the time required to solve the problem

Set clear and specific problems that need support

Please suggest some solutions to the authorities
For corporate sponsors
Prepare specific ideas about objects, activities, ways of doing, result

Please contact the business owner or authorized representative directly

Clarify the results your business can deliver through sponsorship

Appointing staff with communication skills and skillful persuasion methods, reputable with businesses
For foreign organizations
Actively research the situation, conduct needs assessment surveys

Need a good design or at least a good project idea

Select organizations with the same operational priorities

The proposed project should use strategies and approaches that are of interest to the sponsor

Need to find a reputable person with a referral organization to approach
For religious organizations
Hold on to religious policy

Find out in advance about the religion you approach to have the right behavior

Prepare a specific list of people in difficulty who need to ask for help

Government representatives can be invited to join

Face-to-face meeting for advocacy
For charities, social organizations
Prepare a specific list of people who need to offer help

Find out the possibilities of donations from organizations and foundations

Clearly define what you need help (Money, in-kind, time….)

Need to approach through the introduction of a reputable person
For media sponsors
Reach the media that has the most influence on the potential funding groups you plan to reach

State the role of the media in disseminating humanitarian activities

Select media agencies that are suitable for those who need help, in line with the wishes of the donor

Prepare the messages that need to be communicated

Make sure the people you want to report have agreed to have their information published
For individual sponsors
Use a referrer who is a reputable relative, friend, or colleague with the person you intend to reach

Find out in advance which strengths and interests of individuals will approach

Prepare a checklist or information specific to the need for assistance and the ways in which individuals can contribute

Make it clear to them that their contribution is important

Specify the personal benefits that they get when they participate in the sponsorship
What do Project Managers look for?
Despite the fact that the majority of the responsibility in sponsorship relations depends on the sponsor, the project manager/leader still plays an important and indispensable role in it. To be more specific, the project manager/leaders should be clearly aware of the role of the sponsor and how sponsors can contribute to your project. It is the combination of the division of responsibility, identifying areas, and sufficient support for the general project. Therefore, leaders/managers need to pay attention to the following factors:
Funding ability (What are their strengths? What can they sponsor? How long is the funding period?…)

Priority (field of specialization, geographic region, networking…)

Hobbies (Participating in project management or simply getting results?…)

What benefits do they expect from sponsoring (branding, promotion, disbursement, co-management …)

Factors affecting funding decision-making (project characteristics, geographical location, etc.)
Read more about What is project management.
Sponsorship process
Build sponsorship package
Building funding packages should focus on return on investment and commercial benefits. Your proposal should essentially convince sponsors why your event is relevant and beneficial to the company.
Identify potential sponsors for your event
Observing similar events can help you develop a list of potential sponsors. Taking the time to build relationships with local PR representatives is also one of the best ways to find sponsorships for future projects.
Research potential companies that you think might be interested in sponsoring your project. Usually, potential sponsors are companies with large advertising budgets doing a lot of local advertising, wanting to maintain good relations with the community, companies trying to gain market share in a specific market, or new companies trying to establish their brand.
 Write a preliminary plan and contact sponsors
Often the best way to reach potential sponsors is to write a brief preliminary plan that highlights the key and the most impressive points. In addition, it is also important to understand the difference between sponsorship and donation.
Go through the list of potential sponsors, find out who is responsible for the sponsorship. Follow up and suggest a meeting. During the preliminary meeting, find out what the company is looking for as they review funding opportunities. Be prepared to discuss sponsorship opportunities with them.
Once you and your sponsor have identified the best packages to meet their needs, document them in more detail. Legal advice may be needed to ensure the contract is fair to both parties. A meeting with sponsors may be necessary before you agree on what you can offer and what they need for their marketing purposes.
Implementation and follow-up
After completing the project, be prepared to provide each of your sponsors with proof that you fulfilled your commitments. Make sure you send them a thank you letter.
Learning about the Sponsor – tips for Sponsorship
Donors are always asked for support by hundreds or even thousands of people/organizations, and they cannot fully pay attention to all of them. Be patient, don't waste their time, keep emails short, dialogues to the point, have all the information available, and make it easy for donors to access. Don't ask basic or vague questions that you can easily find answers to with a quick online search for donors. Relationship building is great, but first, you need to find out if your affiliate has the time and interest in it.
Sponsors have their own way
Typically, sponsors manage multiple grants at the same time and there is consistency in how grant applications are submitted, how accounts are held, and how they are monitored and evaluated. While a one-size-fits-all approach may not work for all projects, try to work within the sponsor's confines as much as possible. Do your research on sponsors first and you'll know what to expect from them.
Donors have their own concerns.
Donors may have to report to their government, tax authorities, accountants, board members, the public, etc. Because of that, many donors are very risk-averse. They often maintain feasibility survey requirements and set high reporting standards. While this can make donors look very bureaucratic and difficult to work with; It's important to understand these steps and to try to be as honest and helpful as possible.
Don't reach out to donors only when you need money. Long-term relationships are not built just by receiving checks. Sponsors have a lot of experience in overseeing completed projects, so they'll likely have plenty of suggestions for you. Relationships should be mutually beneficial, so think about ways you can give information or support back to donors.
Sponsors care about results
Once a sponsor agrees to sponsor you, it means they are interested in your success. Use this opportunity to show the sponsor that with their support and your team, together, everyone can achieve the desired results. Once sponsors see a direct effect, they will begin to take an interest in your project.
Sponsors can't read your mind
Although many donors are field experts, you should not conclude that all donors understand exactly the context in which your organization operates. Try to avoid using acronyms or jargon if you don't know exactly who the project reader is and what their level of experience is in your field. Even for professionals, keep it simple, and hitting the right point is often appreciated.
The above article has provided you with basic information about the project sponsor as well as how to build up a standardized sponsorship procedure. We all hope that you can have a deeper knowledge of this field and have successful projects.
Visit our websites to get more information and free PMP Practice Test. To download, visit our website for your IOS or Android device.
12 Project Management Principles
You don't know how to start your project management? Let's learn more about 12 basic project management principles to have a good start.
January 1, 2022
Something crucial is missing from the PMBOK. Definitions, function charts, matrix charts, glossaries, bibliographies, and so on are all included in this basic document of our profession, but no basic rules or principles for successful projects are included.
Granted, project management is utilized in so many different situations that extracting universal principles is difficult. Nevertheless, we think it can be done and should be done.
In this article, we would like to provide you with some recommendations for project management principles or fundamental rules.
Introduction
Project management may be stressful, especially if you've never done it before and haven't had any training or instruction. Apart from the actual project management work, sorting out language, tools, and techniques may be frustrating. But how does one obtain the necessary information, skills, tools, and strategies to be an effective project manager?
To begin, what does a project imply to them? Not everything that takes place at your company is a project. According to PMI, a project is "a transitory activity intended to produce a distinctive product, service, or result". By temporary, we imply that a project has a defined start and finish date.
The uniqueness of a project refers to the fact that all aspects of the project are intended to contribute to a specific goal that isn't a regular component of the company's operations.
Project management may thus be regarded as "the application of knowledge, skills, tools, and procedures to project operations in order to meet project requirements." Furthermore, project management principles play a role as a broad guideline for how to run a business. They won't have all the answers or be able to tell you exactly what to do, but they can point you in the right direction.
Learn more about What is project management.
12 basic project management principles to follow
The principles of project management that we're discussing aren't set in stone. You may need to adapt some of our recommendations to match your situation, but these basic PMP principles should get you started in the right way. There's a lot to learn, far more than we can include into a single blog article, but if you follow these twelve guidelines, you'll be well on your way.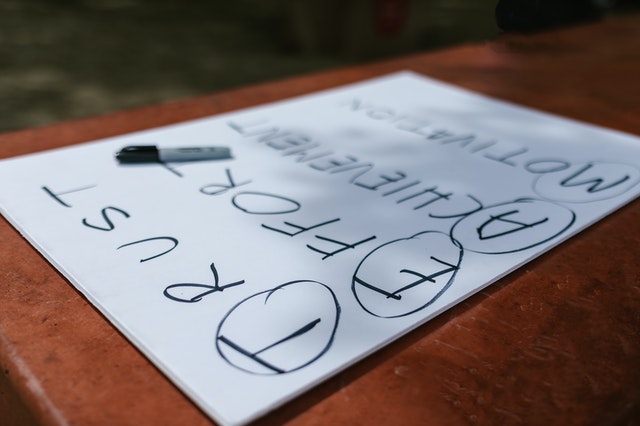 1. Have a clear understanding of the project's goals and objectives
For good reason, this principle is at the top of our list. The objectives you choose for your project will determine whether it succeeds or fails in the long run. You, your customer, and your team will all be on the same page if you define your project objectives before work begins, and future misunderstandings can be avoided.
Good objectives are realistic, clear, and measurable.
Realistic

: Can we achieve this objective in the time and resources we have available?

Clear:

Do we understand exactly what is being asked of us? Is everyone in agreement?

Measurable:

Are there any quantitative indications that we may use to evaluate each goal?
2. Make a list of your deliverables
A deliverable, according to the Project Management Institute, is referred to as "any unique and verifiable product, outcome, or capability to provide a service generated to finish a process, phase, or project."
You may specify your project deliverables once the project's goals and objectives have been determined. If the customer's goal is for end-users to manage their own content, the deliverables could include content management software as well as training materials for staff and end-users on how to apply the newly developed software.
3. Promote the creation and maintenance of organizational alignment
There are two approaches to considering organizational alignment:
A view from the perspective of an organization

A view from the perspective of the employees.
The organization-focused view highlights the organization's various key components cooperating and supporting one another. The goal, strategy, capabilities, structure, and systems of the company should all be in sync.
The employee-focused view encourages managers to analyze how well-matched an employee is in terms of individual position, professional objectives, team membership, and corporate vision and mission.
You may not have control over all of these factors as a project manager, but to the degree that you can create change, you should use these organizational alignment principles for a more effective project.
4. Have a clear understanding of your team's roles and responsibilities
A lack of clarity about roles and responsibilities is one of the most common sources of misunderstanding and conflict on a team. Boundaries are crossed and needless disputes arise when members of the project team are unsure of their responsibilities or how those roles connect to those of others in the team.
It is your duty as a project manager to clearly define each team member's function in order for everyone to work effectively together.
5. Create an initiation and execution strategy
All of the preliminary work that must be completed before any other project activities can begin should be included in project initiation. There are four types of preliminary work to consider:
Developing a project's business case

Preparing project feasibility reports

Involving project stakeholders

Making a Project Initiation Document (PID).
When most people think of project management, what comes to mind is project execution. A project kickoff meeting is generally held to officially commence the project. This is when you explain the project's goal and plan, assign tasks to team members, and send everyone out to get things done.
Ensure that a strategy is in place to document errors, corrections, and other improvements during the execution phase.
6. Get to know your numbers. budgeting and scheduling should be done with care
Any project as well as any project manager has limited resources. It nearly goes without saying that you should carefully estimate your financial resources, always provide margin for unforeseen charges, and adopt appropriate cost-saving measures during the duration of your project. Your project budget is intimately related to your project schedule; if your timeline is messed up, your project budget will most likely be messed up as well.
Make sure you've factored in things like holidays, corporate and stakeholder events, and team member vacations, in addition to how long each project job should take.
7. Determine priorities and set deadlines ahead of time
Priorities tell you what to concentrate on, while project milestones show you where you are in the process. When you're working on a project, it's easy to get distracted from the big stuff by minor details that are less important at the time. If a conflict arises, you'll already know where to direct your team's attention when you specify your task priorities from the start of your project. When you're immersed in the minutiae of a project, it's also easy to lose sight of the larger picture.
Identifying milestones throughout the project planning process can help you determine if you're on track. It's also excellent for morale to recognize milestone accomplishments. If there is a visible feeling of progress on the project, your team will be more motivated.
8. Create a system for accountability and responsibility
When it comes to motivating team members, one of the most effective methods is to instill a feeling of responsibility and accountability in them. Giving individuals responsibility for their own work relieves you of the burden of micromanagement and allows your employees to focus on their strengths while learning new project management skills, both of which are beneficial to your project and your organization in the long run, not to mention the employee.
Setting up a system of accountability is an important part of assigning individual responsibility to team members. You'll need a system that allows you to monitor job delegation and project deadlines, as well as allow each team member to see their contribution in the context of the larger project.
9. Make a communication strategy
From the start of your project, you should explain and implement strong communication rules. Make sure everyone on the team knows why communication is important in project management and how to use the technology you've chosen, whether it's email, text messaging, a chat service, or a mix of these.
You should also set clear expectations for the types of information that should be shared and who should be notified in specific situations. Be sure to model the type of communication you expect from all stakeholders as a project manager.
10. Be transparent and upfront
Transparency in project management refers to the creation of a system that allows all team members to readily and quickly access all essential project information. Transparency in projects is quite simple to create, especially if you use the proper project management software.
Allow everyone to see the broad picture, make project data available to your whole team, give effective communication tools, and share schedules with team members and even external stakeholders to develop or improve project transparency. Transparency in the project results in better outcomes for both the team and the project.
11. Make a risk analysis
A risk evaluation acknowledges the possibility of anything going wrong. It's better to identify and reduce project management risks early on in the project rather than being caught off guard later. Talk with your coworkers about the risks they believe you should be aware of.
You won't be able to eliminate all risks from your project, but being prepared for them can help you avoid failure.
12. Monitor and measure your progress
As part of your project planning, you'll define essential project management KPIs in the form of the following:
Budgets

Project timelines

Quality expectations.
Throughout the duration of your project, you should keep track of project progress and review your KPIs on a frequent basis to detect mistakes and make rapid corrections. When your KPIs show that the team has met a target, don't forget to congratulate them.
Read more about Stakeholder Management 
Conclusion
When it comes to project management, there's a lot to learn, but these twelve project management principles are a great place to start. You'll be well on your way to being a great project manager if you strive for clarity in all aspects of project management and put your team's health first.
Visit our websites to get more information and free PMP Practice Test. To download, visit our website for your IOS or Android device.
All You Need To Know About Project Management
What is project management? Why is it considered an indispensable part of most projects today? Let's get the necessary information in this article!
January 1, 2022
Project management is an important aspect to ensure that projects are completed according to set standards. Project managers receive high salaries and good benefits. So do you have information related to this field yet? Let's follow this article for more beneficial information.
Project Management definition
Before discovering what is project management, we need to have a clear concept of what a project is? To be more specific, a project is understood as a process consisting of works that are coordinated with each other, have a start date, an end date and work towards a certain goal. In particular, the project is limited in terms of time, cost, and resources, so it is necessary to perform project management to achieve the goal in the most effective way.
Project management is the process of planning, coordinating time, resources, and monitoring the development of a project to ensure that the project is completed on time, within the approved budget. Specified requirements for the technical and quality of products and services by the best possible methods and conditions.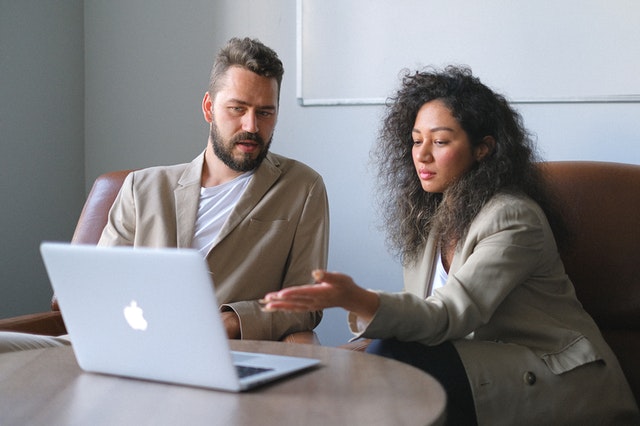 What does Project Management entail?
So how project management works ? In fact, project management is not an easy task, including starting, planning, executing, controlling, and closing a project. Even harder, that project is assigned to a team of your choice, setting specific goals to be achieved within a defined deadline with a defined budget.
Here are the top 6 requirements anyone interested in project management should know. Learn and improve your project management skills!
Risk Management
Doing anything is risky. Planning a project, big or small, is inherently risky. It's part of your job to see those problems before they become problems. Therefore, before undertaking a project, you must begin the work of identifying, assessing, and controlling risks.
The more you can manage risk, the more likely your project is to succeed. Of course, you can't anticipate everything that can happen in the lifecycle of your project. There will be unforeseen problems that arise, so you need to have a process in place to handle those when they arise.
Expense Management
It is important for you to create a budget for your project. Your first job is to ensure that the budget is realistic and able to meet the financial needs of the project, and second, to control those costs through project execution.
Unless you are lucky to work for an organization with unlimited money, you will face certain financial constraints. It takes a lot of skill to figure out how to save every penny of that limited amount of money.
Communication
Communication really goes hand in hand with leadership. You can't be an effective leader if you can't articulate what you need your team to do. But you're not just communicating with your team, you'll need to communicate clearly with everyone involved in the project, from suppliers and contractors to stakeholders and customers.
Project Management process
What is project management process? The process is carried out according to the exact stages and data to ensure the completion of the required work smoothly and with the highest efficiency. With a standardized process, the smooth application as desired is what you can guarantee.
Project planning
The development of specific and detailed project management plans and processes should be carried out fully and comprehensively. From customer requirements or implementation time, costs to spend, human resources, possible risks, to integration, communication, using material management software should be considered carefully to build accurate cost planning… 
Project Execution
The implementation of the project needs to proceed sufficiently, with all the tasks specifically outlined in the plan. But in fact, when implementing and thinking strategically, there are errors that need to be adjusted by the management, as well as the staff responsible for making flexibly and appropriately based on experience and knowledge each has.
Project control
In this step, the comparison from the plan to the actual situation needs to be made in order to make reasonable and timely adjustments when needed. Any adjustments or changes can affect the whole progress of the work or require a re-planning, or a return to the project settings depending on the specific circumstances.
Changes in execution are inevitable when working on a given project. However, regardless of the change, big or small, it is necessary to learn carefully and specifically to ensure the project management process is well implemented, minimizing the impact to the maximum extent as desired. reality.
Project closing process
Finalization activities to close the project are performed in this stage. Perform in a methodical and complete way to finish the project well. The contractor now hands over the product, receives feedback from the customer and backs up all records, etc. This process is usually not in order, and at the same time, it is easy for problems to arise. Therefore, it is necessary to be careful and careful to minimize negative problems.
To understand project management better, you can find more information about Project management principles. 
What are the benefits of Project Management?
If the project is not well managed between the implementer and the customer, there will be many arguments with unclear goals, lack of resources, impractical planning, high risks, poor product quality, poor projects budget payments, and delays.
The purpose of project management is to bring success. Also, projects management also improves the relationship between project implementers and customers, shortens implementation time, reduces costs, increases quality and reliability, improves labor productivity, and improves internal coordination. more, improves workplace morale.
Below are some specific benefits of project management:
Help managers assign work, track and monitor the completion of work not only of individuals but also of a group of employees

Support managers can easily identify the work related to each employee under their command that they need to focus on closely and make timely adjustments

Ensure there is a proper plan to execute strategic goals

Ensure the quality of the work being carried out and performed is as expected

Ensure risks during project implementation

Ensure the right people are working on the right goals, avoiding ambiguity and distractions – ensuring the right project process is in place throughout the project's lifecycle

Ensure project progress is continuously monitored and reported

Customers can track whether what you do is in line with their original goals

Gain experience from all the successes and failures of the previous project
Project management tools and resources
Good implementation of the project management process and the use of management support tools help each plan to be completed with high efficiency, with ideal results as desired. Therefore, improving work efficiency, supporting business development are guaranteed as well as what you require. 
Some effective tools commonly used in project management are as follows:
Project management with Microsoft Excel
This is a completely free, user-friendly project management tool. For simple projects whose requirements are not too complicated, the data generated is not much during the implementation process, using excel is an effective tool to support effectively and get the job done well.
With cost savings, easy operation, the application process goes smoothly. However, the use of excel still has certain negative issues that need to be understood and clearly identified before making a reasonable decision.
Project management with Mona PMS 
Each project management support tool when put into use possesses completely different advantages. With Mona PMS, it provides the ability to support the actual requirements and requirements of each company for plans and projects that need to be completed. The use of Mona PMS software provides the ability to optimally support the work between members of a well-executed team.
Support in planning, distributing the work of each project, or tracking results,… are all well done. It can also improve work efficiency guaranteed to make it easy to create a cost-effective solution. Not only that, quickly detecting and promptly handling errors is also an outstanding advantage that helps Mona PMS software when put into use to help support the work of each business to be done as well as required. In addition, Mona Media has software programming services, integrating additional features if customers have demand.
Project management with Trello
Trello project management software is developed with two separate versions, in which the free version is provided to help meet the needs of many businesses, with the ability to save costs. It allows users to use it for a lifetime and without paying any costs to manage the project as well as it should.
Using Trello is appreciated through the many useful features provided such as an unlimited number of boards and created to-do lists, the feature that allows using 10 task management team boards, etc. Whether it is a projected individual, or teamwork can use Trello software to support comprehensively and effectively.
Project management with Wrike 
Wrike is a powerful project management tool to support the work of businesses. Efficient planning, delivery, and receipt of work are supported with quality software when it comes to using. Not only that, the ability to integrate with project management via email makes Wrike software highly appreciated when put into use for practical needs and requirements.
Possessing many outstanding advantages, Wrike software is highly appreciated and trusted. These include the ability to edit, update information or plan an overview, support situation analysis, and measure project results,… along with many other essential features. The use according to the requirements of each business, supporting the work to go smoothly is easy to achieve.
Project management with MISA AMIS
Optimization to the maximum productivity of each project is what MISA AMIS software can guarantee to bring. Through that, the operation of each unit can go smoothly, all objectives are completed as well as required. With all the necessary features from planning, to assigning work, updating progress, monitoring the completion process, or evaluating work productivity,  it helps the project to be completed and developed as well as required. 
Terms related to Project Management 
Agile is an agile working method designed to adapt to rapid changes. Teams are often small and work in short sprints without lengthy processes or blocking methods to slow them down.
The backlog is a complete list of tasks that make up the entire project scope. Backlogs are sorted and executed in order of priority.
A baseline is an initial plan or estimate for a project's progress, budget, scope, and goals. It is an important tracking tool for comparing progress and making adjustments.
A bottleneck narrows and limits the flow, speed, and capacity of a project. This could mean that the stakeholders have too many distributions to approve or the processes may be overwhelmed.
Budget is the total estimated cost to complete a project. Project costs should be calculated as the sum of the parts and include the phases, project tasks, operating costs, labor, and required tools or services.
Milestones are key points across the project timeline that can be used as markers to celebrate and measure progress.
Project constraints are any factors that may limit the success of a project such as issues of risk, scope, time, budget, and quality.
The project life cycle is the stages a project goes through from inception to planning, implementation, and completion.
Project management software
Similar to a project management dashboard, this software is used for all aspects of project management from planning and resource allocation to communication between stakeholders and team members. group.
The Critical Path Method is a modeling technique for the step-by-step scheduling of a project. It is an effective method that is based on the amount of time for completing tasks and helps determine the task order and progress for the whole project.
5 recommended Project Management tool
The world-renowned tool that helped build the Hoover Dam, the Gantt chart is a visual way to show work as units of time. Gantt charts are an important tool in planning and aiding in project schedules when considering the dependencies that exist between different work items.
When first launched, Gantt charts were drawn on paper, then drawn over and over again to reflect schedule changes. Project managers then started using pieces of paper or blocks to represent Gantt charts so that they could be easily moved as needed. There are several tools that offer online Gantt charts.
Before we get into what a work breakdown structure is, let's get to the scope first. The scope of a project means the work and resources needed to accomplish the goals of that project. If it deviates or changes the center of gravity, we call it "out of range". For example, if your goal is to write a book, researching promotional activities for the finished book would be outside the scope of that particular project.
A work breakdown structure (WBS) is a work structuring tool used to break down your project into manageable chunks. WBS is a tree structure that divides the scope into several units. WBS follows a hierarchy, where the end goal is broken down into phases that can be further broken down into tasks or subtasks. There are several rules that help divide a project into parts. One of the interesting rules is the 8/80 rule, according to which the lowest level work item should not need more than 80 hours of work or less than 8 hours of work.
As a graphical way of representing project values, a baseline is a standard you set for your project to measure actual performance. The project baseline includes the scope baseline, the cost baseline, and the schedule baseline. Baselines help track real-time progress.
Unscheduled work is a major factor that can affect project cost, time, and scope. This causes a domino effect. First, there is a risk of the project going out of scope due to additional work. Otherwise, the time and cost of the project will also increase. If you don't want to work around those limitations, then project quality is not a priority.
You may be wondering what it means to build a connected team with project management. The relationship between the team and its stakeholders is just as important as the planning or execution of a project. One way to improve morale as well as increase productivity is to organize healthy activities or competitions. After all, the purpose of this intimate little contest is to energize everyone. From group surfing lessons to meals together, there are lots of fun activities you can use to build your team.
Team building activities can include incentive competitions conducted in a controlled environment to eliminate the rivalry that is part of everyday workplace culture. At the same time, it can encourage creativity, facilitate the development of various talents of team members, and motivate everyone to come together to find the best solution.
Communication management plan
The project communication plan ensures a constant, continuous flow of information between project members, customers, and other stakeholders by establishing steps for who communicates. A communication plan ensures everyone involved is informed and helps maintain relationships.
There are clear benefits in providing information to stakeholders as meeting their needs is an integral part of a project's success. A communication plan will help address any risks that may arise and improve cooperation among team members.
Tips for successful Project Management
Deeply understand your project
A solid foundation is obviously the backbone of a project. The platform is something that every project manager should consider as it is a top priority. To create a project, you need to understand down to the smallest detail.
You should start by defining and understanding the expectations of the client as well as the project stakeholders. It's equally important to develop the best project plan, giving you specific goals and processes to follow. As part of the planning phase, you also need to clearly define the roles and work responsibilities you want to have on the project.
Define project requirements
Once you have a clear understanding of the project, the next thing you need to do is to define the project requirements. Only when you know what you need will you have the right resources to do it. 
Let's build a team capable of executing the project plan effectively. Once you've assembled your key team members, you must define specific roles and assign appropriate tasks to them while keeping in mind each person's strengths, skills, and expertise.
Understand your project team
The skills and strengths of the project team you choose pose a significant impact on the success of a project. A good manager will learn carefully to know about the inherent strengths and weaknesses of the subordinates.
An accurate understanding of each individual on the project team helps them allocate the right work to the right people. Harnessing the strengths of each partner offers the only important advantage of ensuring greater productivity.
When all the subordinates are giving their best effort, the project is quite likely to succeed. While it's invaluable to capitalize on the strengths of your employees, you can't deny that they also have some weaknesses. Make an extra effort to help people overcome their weaknesses. But be tolerant and flexible enough to deal with errors or delays in the best spirit.
Consistent and effective communication with stakeholders as well as customers is essential to running a project smoothly. Make sure that any member of the team can contact you at any time and without any further thought. Ineffective communication is one of the main causes of project failure.
Clearly define project milestones
Identifying key moments throughout the project life cycle helps your project produce results. You can do this in the most effective way by creating a project lifecycle that clearly defines the main phases. These phases include project initiation, planning, implementation, and closing. In addition, you also need to evaluate the project's performance and progress after each phase is completed.
What's more, these milestones are reliable indicators of the team's performance and how they contribute to the success of the project.
Invest in project management application
You may already possess all the qualities of an effective project manager. However, you can use assistive technology to help you improve the quality and efficiency of your project output.
A suitable program can store all the data and allow you to share it to collect reviews from customers and stakeholders easily. There are many different apps on the market, but pay attention to your needs and budget.
The final tip to ensure your project is successful now and in the future is to evaluate it. A comprehensive assessment helps you to understand the strengths and weaknesses of the project team and the method of implementation. You can see what makes the project a great success as well as what makes it difficult with dilemmas. You can even see what you can do to prevent problems or problems with other projects in the future.
Besides this, you can learn more about Project Management Process to understand how project management works. 
Above is the basic information about everything around project management as well as its importance and tips for successful project management. We all hope that you can have a deeper knowledge of this field for more promotion.
Visit our websites to get more information and free PMP Practice Test. To download, visit our website for your IOS or Android device.
What Is Stakeholder Management?
What is stakeholder management and how to build an effective plan? Visit our website to get more information and free PMP Practice Test!
January 1, 2022
Stakeholder management is considered the foundation for the success of any business or organization. However, not everyone has a deep knowledge of the importance of this type of management as well as how to build an effective Stakeholder management framework. Let's follow this article for more beneficial information.
Background and principles of Stakeholder management
Stakeholders are individuals, groups, and organizations that have an interest or can share resources, influence and/or at the same time suffer direct or indirect effects on business operations in terms of strategies, plans, business activities, portfolio, project…
The impact of Stakeholders is often most significant in the first stages of the project. At this stage, the project is often flexible and can be changed so that almost all stakeholders can clearly be aware of this. The influence of Stakeholders often drops off remarkable when starting the construction, but will boom again during the project handover period. Therefore, the most effective principle of Stakeholder management is that project managers/leaders should manage stakeholder expectations continuously to ensure that their project results meet the demand and expectations of Stakeholders.
The definition of Stakeholder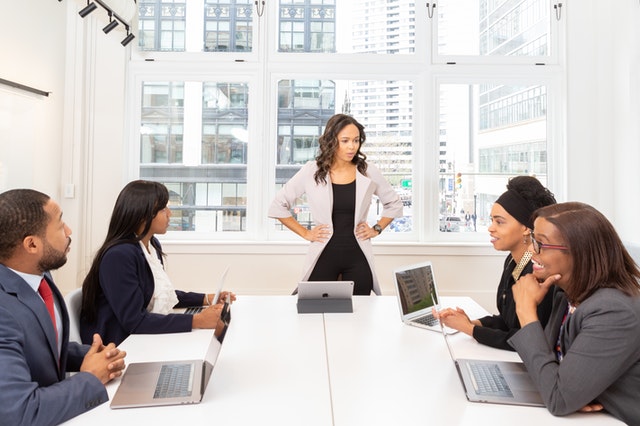 "Stakeholder" is a term used to refer to individuals, groups, and organizations that have a close relationship with an enterprise, especially in projects. This is an audience that has an interest, can share resources, influence, and/or at the same time suffer direct or indirect impacts on business operations in terms of strategies, plans, business activities, portfolio, project… Stakeholders also include a group of important stakeholders who have the ability to influence or decide on the existence and development of the business.
Distinguish between internal and external stakeholder
Internal Stakeholder
Internal Stakeholders are individuals who benefit from an enterprise through direct contacts. For example: having a job, ownership, shares can also be an investment in that business. In contrast, external stakeholders are those who do not have any direct relationship but influence the business. It can affect in some way by action the business results.
Investors are the image of internal stakeholders and are greatly influenced by business results. For example, when an investor decides to invest 10 million in a startup in exchange for a 10% share a year.
An internal stakeholder can be a shareholder that brings benefits to the business. At that time, the investor officially becomes an internal stakeholder. The return on investment is completely dependent on the success or failure of that company.
External Stakeholder
External stakeholders belong to individuals who do not have any direct connection with the business. Instead, these stakeholders belong to a certain person or group of people or organizations directly affected by the activities of the business.
It can be understood simply as a business that begins to exceed the allowable carbon emissions limit. The people living around the area where the business operates are external stakeholders. Because they have suffered bad effects from pollution activities.
External stakeholders sometimes also directly influence the business. But not directly related to that business or unit. One of the stakeholders for this is the government because every decision or policy that the government makes is from time to time. It will make a significant impact from small to large in the operation of the business.
The roles of Stakeholders
The roles of stakeholders vary among businesses, depending on the rules and responsibilities of the company. Here are some typical roles of Stakeholders in the project:
Decision
The most common set of Stakeholders in a publicly-traded company is the board of directors, which consists of senior executives and outsiders who sometimes hold large amounts of equity in the company. 
Direct management
Although the board of directors is a more "hands-on" approach to controlling the company, some stakeholders prefer a "hands-on" approach by taking up management positions directly. Stakeholders may take over certain departments in the company or organization – such as R&D or Marketing – ​​to manage the business and ensure that the organization can achieve the success. In privately held and publicly traded companies, large investors are often directly involved in business decisions at the management level.
 Investors
Stakeholders are considered major investors who will increase or decrease their stake in your company according to your financial performance. Certain stakeholders, known as activist investors, will make extremely unpredictable investments and divestments to move stock prices and draw media attention to a given issue. 
 Corporate conscience
Major stakeholders are often highly qualified investors and want to stay away from companies that trample on human rights and environmental laws. They monitor your company's outsourcing activities and globalization initiatives and can vote against your business decisions if they are deemed harmful to the company's long-term goals. company.
 Other responsibilities
Of course, this is just a broad description of the responsibilities of the parties involved. Ideally, you'll have stakeholders that care about these four issues, but more often than not, short-term profits take precedence over long-term sustainability.
Why is project stakeholder management necessary?
With the above analysis, stakeholders can be considered the foundation for the success of any project. The implementation plans, the factors of input demand, the way to deal with the outputs… are all quite important links with stakeholders and bring benefits for the mutual connection in the process of completing the project.
Having a group of stakeholders is regarded as having a strong resource. In the case of unilateral implementation, the success rate is also there but accounts for quite a bit. Therefore, when planning the implementation of the project, please invite the stakeholders to cooperate with each other. There will be difficulties, but it will be more effective than doing it on your own.
You can treat your potential stakeholders by classifying and prioritizing them. Over the course of a project, one stakeholder might be more valuable in terms of the project objections than another, while some stakeholders might demand more attention than others.
Since stakeholders play a vital role in the development of any project or company, stakeholders management can be considered a particularly important task. When talking about stakeholder management, we should create a bidirectional and positive relationship with our stakeholders. In order to do that, we have to meet their expectations or objectives during the cooperation process. It is possible to build trust with stakeholders by communicating and recommending they join your working process.
To be effective in project stakeholder management, it is important that you help stakeholders get to the core information quickly and accurately. Many project managers or leaders try to hide related problems in the belief that everything will be resolved soon. However, in case you hide the current status of the project, you will lose the trust of the stakeholders.
Read more about What is project management 
Stakeholder Analysis: How to identify potential Stakeholders?
This is one of the most difficult aspects of the project development process. 
Stakeholders are classified as follows:
Partners: Work together with the project team during the development of the project and have a direct or indirect influence on the progress of the project.

Vendors: The third parties, who work in the field of outsourcing or providing support for specific areas such as infrastructure management…

Leading bodies: Legal or regulatory agencies, who are involved in the assessment and making of regulations.

Managers: People who have a role in managing the progress of the project.

Owners: Primarily responsible for approving feature development and finalizing project requirements.

Competitors: They compete for customers with us in the market.

Customer: A person who directly uses the product created by the business.
To identify stakeholders we reward based on the following points:
Participate in product development

Manage product development

Working with products

Directly or indirectly related to the rules and regulations of the use of the product

Owner of the products

Influenced by product development
It can be concluded that, no matter what project, there are always stakeholders, so it is the task of the business analyst or project manager to identify these stakeholders, analyze their needs and get the job done with them.
Once stakeholders have been identified, it is important to pay attention to the power and interests of the stakeholders. Any stakeholder should not be overlooked throughout the management process, but the approach to each should be different.
Depending on the characteristics and needs, each project/company can identify its own group of stakeholders, classify and find key stakeholders – the person/organization with the most potential. Therefore, the project/company can come up with suitable projects to connect to these objects.
Stakeholder Mapping and How to Do It
Mapping is becoming an important technique in analyzing stakeholders. Before starting to find and invite stakeholders, you should consider the focus of the project. This will help you determine who is the most important stakeholder. Afterward, you can follow these below steps:
List the potential Stakeholders
Remember that Stakeholders come in all shapes and sizes around you. At this moment, your responsibility is to list everyone who can be considered a stakeholder, no matter how important they are to your project. After listing stakeholders, you should divide them into two main types of Stakeholders: people affected by your project and those who can contribute to it.
Analyze carefully Stakeholders
What are the importance and expectations of all the stakeholders listed? Keep in mind that some stakeholders are expected to have deeper importance to your project and have a more significant impact than others. Therefore, you should make correct and suitable determinations that can significantly affect your project.
Prioritize Stakeholders
When having a list of Stakeholders, you can start with prioritizing them in regard to the importance, influence, and contribution to your project. Decide who can have the most significant impact on the project. Also remember that the status of stakeholders can fluctuate during your working process, depending on your performance, potential, or even the status of your competitors. Therefore, Stakeholder analysis should be done and continue throughout the project.
Engage the Stakeholders
With the above information, you should figure out whether your stakeholders can be engaged with your project and how to motivate them. This is the process that you should know their understanding, expectation, and insight in order to support them.
How to build up a Stakeholder Management Plan?
Identifying the Stakeholders
Identifying Stakeholders is the process of identifying individuals, groups, or organizations that may influence or be affected by a project decision, activity, or output. Analyze and document relevant information regarding benefits, participation, interdependencies, impacts, and potential effects on project success. The inputs, tools and techniques, and the outputs of this process are shown as shown below.
Stakeholders in a project or more specifically include customers, sponsors, project team, and the public who are actively involved in the project can be positively or negatively affected by performance and output. They can influence the project and its deliverables. Stakeholders have different levels in the organization and also hold different powers.
Identifying project stakeholders from the beginning, phase and analysis of their benefits, desires, and influence is very important to the success of the project. Most projects have a number of Stakeholders depending on their size, type, and complexity. While the project manager's time is limited and needs to be used as efficiently as possible, it is important to categorize stakeholders according to their interests, influence, and involvement in the project, it is also important to take into account the fact that Stakeholders' influence or effects may not occur or become apparent in the later stages of the project.
Planning to manage Stakeholders
Stakeholder management planning is the process of developing a suitable management strategy to engage the Stakeholders most effectively throughout the project based on an analysis of the needs, benefits, and impact on the success of the project. One of the most significant advantages of this process is providing a clear plan for interacting with potential stakeholders to serve the project's development.
Stakeholders engagement management
Stakeholder engagement management is the process of communicating and working with Stakeholders to achieve their needs and desires, address issues, and promote stakeholder engagement throughout the project. One of the most significant advantages of this process is that it allows the manager/leader of the project to increase the support and reduce the obstacles of Stakeholders which can remarkably increase the opportunities for project success.
Control stakeholder engagement
Control of Stakeholders' commitment/binding is the process of the overall management of the Stakeholders' relationship in the project and the adjustment of strategies and plans to align with the Stakeholders. The main benefit of this process is that it maintains and increases the efficiency and effectiveness of Stakeholders' activities as the project progresses and its environment changes.
Why is a Stakeholder Management Plan Important?
Stakeholders play an important role in the development of each project. However, Stakeholders management is not an easy task. If you don't have a suitable and effective management plan, it is possible that you can miss the resources from Stakeholders.
How to deal with difficult Stakeholders?
What do you do to deal with difficult stakeholders? Below are several tips to support you:
Accept their authority of Stakeholders
There will always be disagreements during negotiations with Stakeholders. Instead, oppose, give in on their requests. Remember, Stakeholders are the people who have power and influence over your project. Any mistrust or contradiction will lead to unnecessary failures.
Eliminate negative emotions
 It's not unsuitable to feel mad when working with Stakeholders, however, remember to calm down. Don't destroy your relationship with your important stakeholders as well as the entire project with it.
Understanding Stakeholders
An indispensable part of developing a positive relationship with Stakeholders is having empathy. Empathy is the ability to feel the emotions of others and it should be involved in any stakeholder management plan. If you understand the expectation, insights and problems of your Stakeholders, you're going to achieve a successful project.
Be Honest
Many project managers or leaders try to hide related problems in the belief that everything will be resolved soon. However, in case you hide the current status of the project, you will lose the trust of the stakeholders. Be honest with Stakeholders. However, in order to get the idea across, should be tactful.
Theory of Stakeholder management
Stakeholder theory originated from Freman's (1984) study on organizational management and business ethics "Strategic Management: A Stakeholder Approach". 
This stakeholder theory holds that the organization has an obligation to treat its stakeholders fairly, and in the event of a conflict of interest, the business has an obligation to strike an optimal balance of the advantage between them.
Because the needs of stakeholders are different and ever-changing, the organization will focus on meeting the needs of stakeholders with a large and direct interest. It is also assumed that the interests of the other parties are met satisfaction through the organization's pursuit of business strategy and reporting information consistent with societal norms and values.
Read more about Project risk management
The above article has provided an overview of Stakeholder management as well as its influence on the development of businesses or projects. Hope you guys can have better information in this field and achieve career success.
Visit our websites to get more information and free PMP Practice Test. To download, visit our website for your IOS or Android device.
CAPM and PMP: Which Certification Is Best For You?
Choosing between CAPM and PMP is always a hard choice. This post will show you the differences between them.
January 1, 2022
According to Glassdoor, Project management is one of the fastest-growing careers with the ideal average salary over $75,000 per year. Moreover, project management can have a variety of opportunities to get exciting and engaging work in different industries. There's no doubt that more and more aspiring project managers want to advance their careers by getting a project management certification.
Choosing between Certified Associate in Project Management (CAPM)® vs Project Management Professional (PMP)® is always a hard choice. The CAPM and PMP certifications are both offered by a professional project management organization called Project Management Institute (PMI)®. 
Understanding the differences between the PMP vs CAPM exams can help you make the best decision for your future career. This is a very important choice because it will be the one that comes with your personal goals for your future career path.
In this post, we'll indicate all the differences between 2 certifications so you can grasp all the information required to make the perfect decision for you.
The following table shows a quick overview of how CAPM vs PMP compare:
| | CAPM | PMP |
| --- | --- | --- |
| Who's it for? | Entry-level project managers | PM with at least 3 years of project management experience |
| Jobs postings on Indeed that mention about certification (September 2021) | 1.18 | 14.7 |
| Requirements | Secondary degree and 23 hours of project management training | - 35 hours of project management education, 36 months of experience leading projects with a four-year degree holder, or 60 months with a secondary degree holder |
| Average US salary (from Payscale, September 2021) | $67,000 | $108,000 |
| Cost | $300 for a non-PMI member, $224 for a PMI member | $555 for a non-PMI member, $405 for a PMI member |
| Exam | 3 hours, 150 questions | 3 hours 50 minutes, 180 questions |
| Exam Content | Covers chapters 1 to 13 of the PMBOK® Guide – Sixth Edition. | Covers 3 domains: People, Process, and Business Environment. Use the PMP content Outline that is provided by PMI to prepare. |
Difference between CAPM and PMP Certification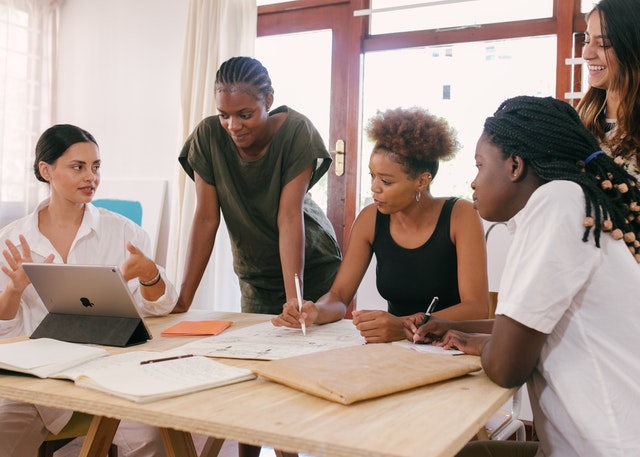 Differences in requirements
The must have requirements for the CAPM exam are listed below:
A secondary degree (includes high school diploma, associate's degree or the global equivalent)

1,500 hours of project leading experience
OR
23 hours of project management training completed by the time of the exam
You can read more about PMP certification requirement.
Actually, people who plan to obtain a CAPM certification do not need to have a four-year degree or project management experience. For this reason, the CAPM is an ideal credential for college graduates or even current students who want to demonstrate commitment in a project management career with a credential.
While the CAPM is considered as an entry-level certification, applicants must complete 23 hours of project management education before taking the CAPM exam. This course can be completed online, allowing applicants to fulfill this requirement without delaying their professional or collegiate obligations. Currently, some universities and colleges also offer this course as a part of a degree program.
To be approved for the PMP certification exam, you have to meet the following prerequisites:
A secondary degree (includes high school diploma, associate's degree or the global equivalent)

7,500 hours leading and directing projects

35 hours of project management education
OR
Four-year degree

4,500 hours leading and directing projects

35 hours of project management education
While candidates are not required to hold a bachelor's degree, there is a significant advantage for those who hold a four-year degree. With a secondary degree, you are required to have 1,500 hours of general work experience for CAPM and 7,500 hours of experience in leading and directing projects for PMP applicants. Meanwhile, those with a bachelor's degree only need 4,500 hours of experience.
Another difference is that you need 35 hours of project management education instead of 23 hours for CAPM. 
CAPM vs PMP Certification Exam Cost
Professionals who obtain a PMP certification are taking a valuable and long-term investment for their careers. 
Actually, The PMP certification exam fee is more expensive than the CAPM certification. Here's a breakdown of costs between PMP and CAPM.
CAPM cost:
$225 for PMI members ($364 in total including membership and application fee)

$300 for non-PMI members
PMP cost:
$405 for PMI members ($544 in total including membership and application fee)

$555 for a non-PMI members
You should note that a PMI membership costs $129 per year and an extra fee of a one-time application fee of $10. 
CAPM and PMP: Which Certification Exam is more difficult?
So do you need CAPM before PMP? We have to say that both the exams are hard to achieve. However, the CAPM exam is considered less difficult because it aims toward entry-level project managers or those who have an interest in a project management career. 
The CAPM exam questions are obtained from the PMBOK® Guide, PMI's global standards for project management. The CAPM Handbook consists of the percentage of questions relevant to each chapter of the PMBOK® Guide. It means that those planning to take the CAPM certification can completely prepare for the exam by following only the PMBOK® Guide.
On the other hand, the PMP certification exam is aimed for early career to those who have more significant project management experience. Therefore, the PMP exam is more challenging to achieve. 
Like the CAPM, questions in the PMP exam also are derived from the PMBOK® Guide, but it also consists of questions that gauge the candidate's knowledge of handling real-world project management scenarios. To pass the PMP Exam, candidates should both study the PMBOK® Guide, and take practice exams as much as possible to familiarize themselves with the question and test format.
Read more about Scrum vs PMP
Benefits of the CAPM and PMP Certifications
From all the information mentioned above, you can realize that CAPM certification is more affordable, accessible, and even requires less time experience to compare with PMP certification. Therefore, project managers may wonder "Why would I need PMP certification?" The key difference is: The PMP is the most important, industrial and globally recognized certification for project managers.
Despite not being as widely recognized as PMP certification, CAPM certificates certainly benefit candidates when they apply for jobs against those who do not get certificated. In addition, CAPM can serve as an excellent first stage to pursue PMP certification.
A CAPM certification indicates you have a conceptual foundation of project management principles while a PMP certification shows your ability and skills to use these project management principles to real-world scenarios reliably. With one of these certifications, you can increase your level of industry recognition and respect, as well as the progression possibility and a higher salary.
In conclusion, a CAMP is an excellent choice for those who are just starting their project management path. Otherwise, if one may already have enough project management experience, a PMP will help you get job positions with a better salary.
Can you convert a CAPM to PMP?
If you are wondering whether you can convert a CAPM to PMP? The answer, unfortunately, is definitely NO.
However, you can't convert your CAPM to a PMP but it will be much easier to obtain a PMP certification if you already have a CAPM certificate. You can also use the project management education course you took for your CAPM to your PMP exam prerequisite. It means that if you got an active CAPM certification, the 35-hour project management education requirement can be waived. 
PMP Test Prep by ABC E-learning
If you are finding a PMP Test Prep Source, you're in the right place. Our PMP Exam Prep is a free website that provides users unique online PMP training services to prepare for the PMP exam. Our PMP exam questions have been collected carefully and all based on the real PMP test format. Let's improve your understanding with our free PMP practice test to easily get your own PMP certification!
Hundreds of project managers are certificated with our PMP practice tests. With our PMP Exam Prep, you can easily practice on both browser and mobile versions. You can download it here:
IOS: PMP® Test Prep
Android: PMP Test Prep 2021
Hope that you can have a proper choice after understanding all the differences between CAPM and PMP. If you are planning to take the PMP exam, let's start learning with our hundreds of free PMP practice questions to get ready for your coming big day!
What Is Project Risk Management?
You are wondering about project risk management and framework. Visit our website to get useful information and free PMP Practice Test!
January 1, 2022
Risk management is gradually becoming an extremely necessary aspect for every business in the increasingly competitive business market. What is project risk management? How to plan a  risk management framework? Let's discover more in this article.
What is Project Risk Management?
What is risk in project management?
Until now, there is no unified definition of risk. Different schools or different authors give different definitions of risk. These definitions are rich and varied, but can be divided into two major schools of thought:
Classical school: According to the traditional school, the risk is considered bad luck, loss, or danger. It is the loss of assets or the decrease in actual profit compared to the expected profit. Risk is also regarded as uncertainties occurring in the business and production process and adversely affects the existence and development of an enterprise. In summary, from this point of view, the risk is damage, loss, danger, or factors related to danger, difficulty, or uncertainty which may happen to people.

Modern school: According to the modern school, the risk is a measurable uncertainty that brings both positive and negative impacts. Risks can bring losses to people, but they can also bring benefits and opportunities. If people actively study risks, people can find preventive measures, limit negative risks, and accept opportunities that bring good results for the future.
Risk consists of 3 factors: the probability of occurrence, ability to affect the object, and duration of influence. The essence of risk is uncertainty, then if it is certain (probability is 0% or 100%), it is not called a risk.
Risks can be distinguished according to the following criteria:
Dynamic risk: associated with change, especially in the economy. Those are risks whose consequences can be beneficial, but can also bring loss (the change in customer tastes may be suitable for the product that the business is trading or not? Is the change in technology suitable with the financial capacity of the business, is the change too fast or not?…)

Static risks: the consequences of which are related only to the occurrence of losses or not, but not to the possibility of profitability, and are not affected by changes in the economy. Static risks are often related to objects: property, people, civil liability.
Read more about What is project management
What is risk management in project management?
Project risk management is the process of identifying, assessing, and controlling threats to capital and income within an organization. Threats and risks in the business can come from many different sources such as financial uncertainty, legal liability, errors in strategic management; or threats also come from information technology security, data-related risks…
Project risk management is usually performed by managers and leaders to identify situations, problems, and events that may affect the business in the future to promptly take preventive measures. Therefore, they can limit the amount of risk while finding ways to turn the risk into an opportunity for success.
In the management system in the enterprise, project risk management is considered a relatively important factor with core values ​​that need to be considered in parallel with production and business activities.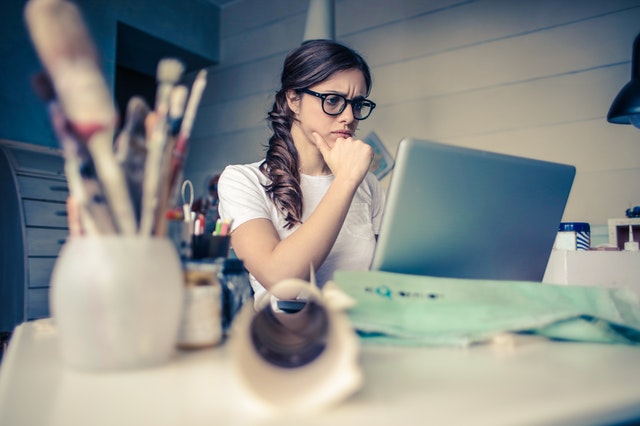 Project risk management framework
Project risk management plan
So how to manage project risk? Besides the case-only plans and products such as alternative provider lists or insurance policies, companies that successfully manage their risk also use common practices to manage the potential hazards they have identified. In many cases, new positions are created, such as enterprise risk managers, or new departments are developed to integrate risk management into day-to-day operations, including maintenance and repair teams, including quality control and equipment maintenance.
In general, all project risk management processes follow the same basic steps, although sometimes different terms are used to describe these steps. These 5 steps of the project risk management process combine to deliver a simple and effective risk management process.
Project risk Identification
Risk identification is the first step in the PMP risk management process. This step will determine the effectiveness of risk management. Managers need to detect, identify and conduct the treatment and analysis of potential risks in the business.
To be able to do this, it is necessary to know and have clear information about the business, operation method, operation, organizational structure along all issues affecting the business. The risks will depend on different environments such as human resources, financial resources, or stakeholders… Therefore, the risks of one enterprise cannot be applied to the risks of another corresponding enterprise.
Risks in a business can be divided into the following four groups:
Strategic risks: risks arising from issues related to governance, business environment, and stakeholders such as customers, competitors, investors… (planning and allocating resources, acquisitions, divestments, and relations with related parties…).

Operational risks: risks related to the efficient use of resources in daily operations, risks from processes, systems, people, and culture… or due to the influence of events outside. For example business continuity, daily business processes, information management, safety – health – environment….

Financial risks: risks arising from transactions of a financial nature, including purchases, sales, investments, and loans or other business activities (such as interest rate risk, exchange rates, commodity prices, taxes, capital structure, liquidity, credit…);

Compliance risks: risks related to the observance of regulations/regulations of enterprises, laws and other legal documents of the State related to business activities of enterprises, issues Legal issues related to contracts/commitments (control environment, ethics, fraud, contract provisions, etc.)
The classification of risks will help us to focus and deal more effectively with the problem that exists.
Project risk analysis in project management
Once you've identified potential problems, you need to dig deeper into the risks. In this step, it is necessary to estimate the probability and impact of each risk to decide which risk to focus on first.
Several factors such as the potential financial loss for each organization, the duration of the impact, and the severity of the impact will greatly contribute to an accurate analysis of each risk. Taking a holistic view of risk will help you spot common problems and know how to adapt the project risk management process for future projects.
Project risk response planning
The project risk management plan will be implemented in the most specific and detailed way when approved by the leaders. After that, it will be notified to all employees and relevant departments to implement.
The plan needs to be clearly stated about the tasks and roles of each individual and group to perform well and bring the highest efficiency.
Project risk monitoring and control
The project risk management plan is never perfect. Implementation and actual losses have led to the need to change plans and absorb information to make other rational decisions to respond to risks. Risk monitoring and control include the following steps:
Identifying risks and planning strategies these types of risk

Classification of risks

Keeping track and check existing risks on a regular basis

Risk reporting: Risks need to be continuously updated and reported to help leaders or team members understand the status or threats they need to face. Risk reporting needs to be transparent and clear in order to make it accessible to all authorities and understand the situation.
Project management risk assessment
You assess or rank risk by determining risk level, which is a combination of likelihood and consequence. You make the decision about whether the risk is acceptable or if it is serious enough to warrant a change.
Determine the rate of incidents since the statistical information does not contain all events that have occurred in the past

The opinions and statistics available are considered the primary source of information

Rate of incidents will be doubled by events with a negative impact
Recent studies have shown that the benefits of project risk management depend less on the method of management and more on the frequency and manner of risk assessment.
Read more about Project Management Triangle 
Conclusion
Although project risk management is essential for business operations, it also has certain limitations. Many techniques in risk analysis, such as modeling or simulation, will require large amounts of data to be collected. This data collection can be costly and unreliable. At the same time, using data in decision-making may result in poor results if the indicators used to reflect reality are more complex than the situation.
Project risk management also has limitations in terms of lack of analytical expertise and time. Risk management programs are developed to simulate risks and threats that have a negative impact on the company. Although cost-effective, complex programs require trained personnel with comprehensive skills and knowledge to obtain highly accurate results.
In general, project risk management is a process that every business needs to control the risks that may threaten its growth. However, it is necessary to have an appropriate project risk management process and method to optimize human resources and costs.
The above article has provided you with basic information about project risk management as well as how to plan a risk-management framework. Now, it's time for you to start with the first step of this framework.
Visit our websites to get more information and free PMP Practice Test. To download, visit our website for your IOS or Android device.
Project Management Process and Its Five Procedures
In this article, we'll go over the entire project management process. Visit our website to get useful information and free PMP Practice Test!
January 1, 2022
We all come with projects in our day-to-day routines, whether at home or at work.
Projects might range from preparing a dinner at home to monitoring the construction of a skyscraper. Whatever the case may be, they all need some level of management to guarantee that they do not end in failure.
We are sure you'd agree that successfully completing a project, whether as a person or as an organization, maybe a difficult task. There are several jobs to do, people to consult, tasks to assign, and, most importantly, deadlines to meet, all while ensuring that the project goes well and that your objectives are achieved.
If you want your project to be completed properly and successfully, you must complete each project at the appropriate time and in the correct sequence.
How do you go about doing that? The solution is simple: project management.
Project management supports the proper management of each step of the process and ensures that it is carried out perfectly. In this article, we'll go over the entire project management process. You will be able to complete any project with ease and on schedule. Let's get started without wasting any time!
What Is Project Management?
Project management is known as the process of applying knowledge, tools, skills, deliverables, and strategies to successfully guide a project from conception to completion while ensuring that all project goals are accomplished on schedule and within certain constraints.
In simpler terms, it is the process of overseeing a project from beginning to end to ensure that the objectives are completed on time.
To do so, you must first identify the project goals, how you can achieve them, how long it will take you to accomplish them, what resources you will need to achieve them, and how to overcome any difficulties you may encounter along the way.
Project management gives a framework to what appears to be a complicated process and makes it easier to understand.
Learn more deeply about What is project management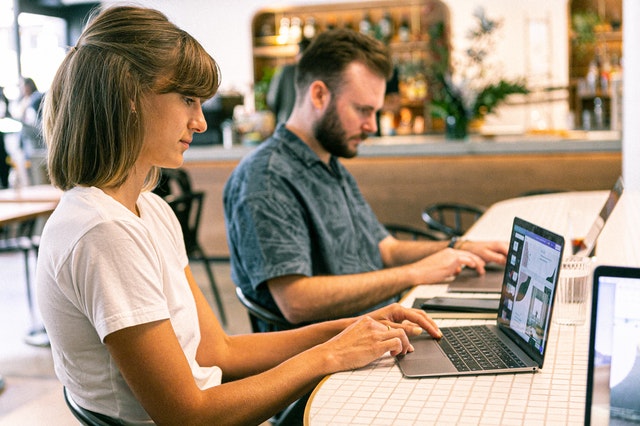 How the Project Management Process was Created
The Project Management Institute developed five stages of project management, or as we prefer to call them, project management processes.
The Project Management Institute (PMI), which was founded in 1969, is the world's biggest non-profit membership organization for project managers. This organization establishes guidelines for program, project, and portfolio management. It also offers certificates and training.
So, in the project management world, they're a big deal! They assembled a team of over 80 PMI members to write A Guide to the Project Management Book of Knowledge (PMBOK Guide), which is now in its fifth edition, in order to standardize project management practices.
This book includes a process standard that may be used for a variety of projects, but it also acknowledges that every project is different. When project managers use the techniques in that guide, projects get simpler.
Read more about Quality Management
Why do you need project management skills?
Project management is a skill that a project manager must possess. The apparent explanation for this is that it helps you in completing your assignments efficiently and on schedule.
Besides, there are a number of other advantages when you have project management processes. You gain the following benefits by employing appropriate project management techniques:
Better delivery service efficiency:

You work smarter rather than harder and longer to get excellent outcomes.

Improved work quality:

Your team is able to provide a higher-quality project output.

Increased customer satisfaction:

Your consumers are pleased, and as a result, they continue to return for more.

Team development and growth:

When team members communicate consistently, it becomes simpler for them to work together smoothly.

Competitive advantage and a greater standing over your competitors:

You earn the reputation of being the organization that outperforms the competition.

Effective risk assessment:

With everything in place, it's simple to detect potential risks and choose the right plan of action to eliminate or decrease them.

Service expansion:

You may simply grab fresh possibilities to develop your business if you have a reputation for excellent performance.
Now that you understand what project management is and why you need it, you can move on to the most essential topic: how can I effectively manage my project?
Simplifying The Project Management Process
The best thing about the project management process is that it has procedures in place to assist simplify jobs and make them look more manageable.
There are five procedures you must perform inside any project management process to get the most out of it. These project management process groups will walk you through all you need to know at each stage of the project in order to get the best outcomes possible.
We'll concentrate on professional projects rather than personal ones in this post. These suggestions, on the other hand, may simply be applied to your own, day-to-day work.
The five project management process groups include Initiating; Planning; Executing; Monitoring and Controlling; and Closing. What problem are we attempting to solve by having five separate process groups? These procedures provide us with the organizational foundation we need to plan, execute, and manage a successful project. With that in mind, let's take a closer look at each of these process categories to understand why they're so important to project success.
Procedure One: Initiating
Initiating, according to PMI, aims to form the vision of what has to be done. The sponsor formally approves the project, the first scope is determined, and stakeholders are identified. Stakeholder identification (and subsequent management) is critical in this situation since it may actually make or break the project. These processes are implemented to ensure that initiatives and programs are not only approved by a sponsoring entity but also aligned with the organization's strategic goals. Projects may be begun and carried out haphazardly if this is not done, with no clear goal or objective.
It's also worth noting that management chooses and authorizes the project manager here.  Because project managers frequently have accountability but limited authority, it's critical to authorize and define the PM early on. In a strict sense, if you don't formally authorize a project, your project doesn't exist.
Procedure Two: Planning
Establishing the project's total scope is an important part of the planning process. While it may appear that scope (together with risks, milestones, summary, and budget) was defined at a high level in Initiating, it was not. The project manager uses progressive elaboration, an iterative and increasingly thorough planning approach that allows project documentation to be created at a much more detailed level over time.
PMI identifies twenty-four distinct processes that are involved in planning in the PMBOK® Guide. While a project team can pick which of these to use for a specific project, the message is clear: if you don't plan, your plan fails. Too many organizations begin a project with very rudimentary preparation, believing that everything will fall into place on its own. But, all too frequently, anarchy reigns when there is no actual or sufficient planning.
The ability of the team to think through the entire project in advance is an important concept in planning. As a result, they examine not just a range of plans, but also all of the things that may go wrong (risks) and how they could respond to them. (For the record, the team should also be on the lookout for unanticipated chances that they may take advantage of.) What kinds of plans are created? First and foremost, there must be a project management strategy that directs all aspects of the project. This is critical since it serves as the project's overarching governance document.
Without going into depth about each and every document generated, here's a quick rundown:
Documents that define our scope (what we do and don't do);

Documents that outline certain criteria in detail;

Documents that offer cost and time estimates;

Documents that include a timeline;

Quality, communication, risk, and procurement plans are included in these documents.
We also define scope, scheduling, and cost baselines against which we can track our progress (in Monitoring and Controlling). We're also continuing to think about how we'll manage and involve key stakeholders throughout the project's life cycle.
A quick glance at the above reveals the fundamental nature of what is done during Planning. It lays forth your strategy, your route to success. You should make these plans in the same way that an architect would design a blueprint for a structure. The team should have a clear understanding of not just what they're supposed to do – what's in and out of scope – but also what it will take to complete the project on time and on budget at the conclusion of this process group.
Procedure Three: Executing
The work is actually done in the Executing process group. The project management strategy will help us in staying on schedule. The project team will begin working on the deliverables here, while the project manager will maintain track of all of the resources. And if it was the only thing that happened, it may have been enough. However, there are a few additional things that must happen throughout the execution process.
Because the project team is so crucial to its success, it stands to reason that developing the team is also important. As a result, it's assumed that the project manager would not only acquire and manage the team, but will also nurture it through team-building exercises. Similarly, the PM is responsible for managing not only communications but also stakeholder engagement, project and product quality, and – if procurement is involved – supporting the vendor contracting process.
The majority of the funding will be spent and the project's deliverables will be created in this section of Executing. And it's probable that this is where we'll start seeing demands for stakeholder changes. While the project team can put approved modifications into action, only the change control board has the authority to accept or reject them.
Depending on the duration of the project, it might take days, weeks, months, or years to complete. Execution solely, however, is insufficient because it is necessary to keep the project on schedule. This is when the following process group plays its role.
Procedure Four: Monitoring and Controlling
The project manager evaluates the overall performance of the project and makes needed modifications to keep it on track or bring it back on track in the Monitoring and Controlling process group. What exactly does it entail? In the PMBOK® Guide, these are "processes essential to track, review, and control the project's progress and performance; identify the areas where plan adjustments are needed, and initiate the appropriate changes". The fact is that you can't always expect to stick to your schedule. However, the fact that there's a high possibility you won't. 
The process of getting back on track, comparing the plan to the actual, evaluating variation, and taking remedial action is known as monitoring and controlling.
Scope, cost, and scheduling are examples of aspects that may be controlled. There are differences in the tools and strategies you would use to regulate each of them. However, they all have baselines that were established throughout the planning process. You don't make adjustments to these baselines lightly since we're measuring our success against them. It is possible to make. However, as previously said, changes will need to be carefully monitored and approved on a case-by-case basis.
Determine how you will monitor and control assuming that you are traveling a plan or a route across the country.  If you were lost and didn't have a GPS, you'd pull over, ask for directions, and get back on track, or you'd alter or update your itinerary based on new information, such as a new road that would reduce the travel time in half.
The lesson here is that expecting yourself to stay on track just because you've planned to do so is a recipe for disaster. Only constant monitoring, tracking, and reporting will keep the project on pace to fulfill its goals.
Procedure Five: Closing
From the name, it should be quite obvious what occurs here. You not only formally close the project, but you also receive the customer's approval and acceptance. Despite the fact that this should be obvious, far too many projects fail. People quit attending meetings and instead turn up at the next one. The same level of rigor being used throughout the project should be applied here as well. By archiving data, holding a lessons learned session, and celebrating and releasing the team, the project manager should properly conclude the project.
In order to avoid reinventing the wheel, the lessons learned, along with other historical information, should be stored centrally and used as input to future initiatives.
The bottom line is that, while these process groups are not always simple to execute, failing to do so might result in the team never realizing the full potential of their highly strategic projects.
The Easiest Way to Structure Your Project Management Process
There will be a lot of progress assessment and tracking once your project starts. And, to be honest, it may be a bit overwhelming.
So, how can you keep track of these things without placing yourself in such a stressful situation? Our project management software is the easy answer.
You can handle every phase of the project management process in one place with our project management software. You will be instructed on the next action to take at each stage of the process, and you will be able to follow the development of your project from start to finish.
You can now complete your tasks more successfully and with more ease thanks to your project management software.
We've prepared a checklist of project management processes and the steps to perform inside each procedure to make things even easier for you.
The best feature is that each process is linked to our project management software and can be uploaded with a single click into your account. You may instantly begin controlling your processes.
As you work on your project, this will act as a fast reference guide, reminding you of key tasks to take.
Conclusion
As you can see, project management may be a simple process if you understand the right processes and stages inside each procedure, as well as when and how to take them. Without the five steps of the project management process, no project is complete.
No matter what type of project you're working on or what industry you're in, you'll need to start it, plan it out, launch and execute it, track its progress, and close it out when it's over.
The benefit of following these project management process groups is that they have a positive impact on your results. Your team produces high-quality results on time, and stakeholders and clients are pleased enough to return. Finally, there is a significant return on investment.
It increases productivity and promotes a positive relationship with the staff in the workplace. It improves your productivity as you go about your everyday duties as an individual.
There's more good news: using our project management software, you can arrange your management process to make it even easier.
Visit our websites to get more information and free PMP Practice Test. To download, visit our website for your IOS or Android device.