According to Glassdoor, Project management is one of the fastest-growing careers with the ideal average salary over $75,000 per year. Moreover, project management can have a variety of opportunities to get exciting and engaging work in different industries. There's no doubt that more and more aspiring project managers want to advance their careers by getting a project management certification.
Choosing between Certified Associate in Project Management (CAPM)® vs Project Management Professional (PMP)® is always a hard choice. The CAPM and PMP certifications are both offered by a professional project management organization called Project Management Institute (PMI)®. 
Understanding the differences between the PMP vs CAPM exams can help you make the best decision for your future career. This is a very important choice because it will be the one that comes with your personal goals for your future career path.
In this post, we'll indicate all the differences between 2 certifications so you can grasp all the information required to make the perfect decision for you.
The following table shows a quick overview of how CAPM vs PMP compare:
| | CAPM | PMP |
| --- | --- | --- |
| Who's it for? | Entry-level project managers | PM with at least 3 years of project management experience |
| Jobs postings on Indeed that mention about certification (September 2021) | 1.18 | 14.7 |
| Requirements | Secondary degree and 23 hours of project management training | - 35 hours of project management education, 36 months of experience leading projects with a four-year degree holder, or 60 months with a secondary degree holder |
| Average US salary (from Payscale, September 2021) | $67,000 | $108,000 |
| Cost | $300 for a non-PMI member, $224 for a PMI member | $555 for a non-PMI member, $405 for a PMI member |
| Exam | 3 hours, 150 questions | 3 hours 50 minutes, 180 questions |
| Exam Content | Covers chapters 1 to 13 of the PMBOK® Guide – Sixth Edition. | Covers 3 domains: People, Process, and Business Environment. Use the PMP content Outline that is provided by PMI to prepare. |
Difference between CAPM and PMP Certification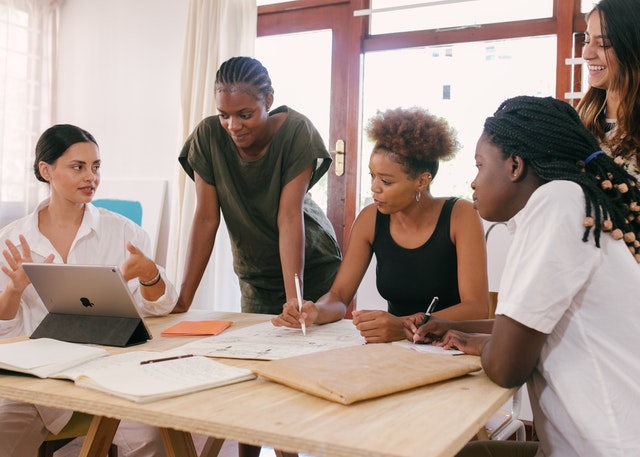 Differences in requirements
The must have requirements for the CAPM exam are listed below:
A secondary degree (includes high school diploma, associate's degree or the global equivalent)

1,500 hours of project leading experience
OR
23 hours of project management training completed by the time of the exam
You can read more about PMP certification requirement.
Actually, people who plan to obtain a CAPM certification do not need to have a four-year degree or project management experience. For this reason, the CAPM is an ideal credential for college graduates or even current students who want to demonstrate commitment in a project management career with a credential.
While the CAPM is considered as an entry-level certification, applicants must complete 23 hours of project management education before taking the CAPM exam. This course can be completed online, allowing applicants to fulfill this requirement without delaying their professional or collegiate obligations. Currently, some universities and colleges also offer this course as a part of a degree program.
To be approved for the PMP certification exam, you have to meet the following prerequisites:
A secondary degree (includes high school diploma, associate's degree or the global equivalent)

7,500 hours leading and directing projects

35 hours of project management education
OR
Four-year degree

4,500 hours leading and directing projects

35 hours of project management education
While candidates are not required to hold a bachelor's degree, there is a significant advantage for those who hold a four-year degree. With a secondary degree, you are required to have 1,500 hours of general work experience for CAPM and 7,500 hours of experience in leading and directing projects for PMP applicants. Meanwhile, those with a bachelor's degree only need 4,500 hours of experience.
Another difference is that you need 35 hours of project management education instead of 23 hours for CAPM. 
CAPM vs PMP Certification Exam Cost
Professionals who obtain a PMP certification are taking a valuable and long-term investment for their careers. 
Actually, The PMP certification exam fee is more expensive than the CAPM certification. Here's a breakdown of costs between PMP and CAPM.
CAPM cost:
$225 for PMI members ($364 in total including membership and application fee)

$300 for non-PMI members
PMP cost:
$405 for PMI members ($544 in total including membership and application fee)

$555 for a non-PMI members
You should note that a PMI membership costs $129 per year and an extra fee of a one-time application fee of $10. 
CAPM and PMP: Which Certification Exam is more difficult?
So do you need CAPM before PMP? We have to say that both the exams are hard to achieve. However, the CAPM exam is considered less difficult because it aims toward entry-level project managers or those who have an interest in a project management career. 
The CAPM exam questions are obtained from the PMBOK® Guide, PMI's global standards for project management. The CAPM Handbook consists of the percentage of questions relevant to each chapter of the PMBOK® Guide. It means that those planning to take the CAPM certification can completely prepare for the exam by following only the PMBOK® Guide.
On the other hand, the PMP certification exam is aimed for early career to those who have more significant project management experience. Therefore, the PMP exam is more challenging to achieve. 
Like the CAPM, questions in the PMP exam also are derived from the PMBOK® Guide, but it also consists of questions that gauge the candidate's knowledge of handling real-world project management scenarios. To pass the PMP Exam, candidates should both study the PMBOK® Guide, and take practice exams as much as possible to familiarize themselves with the question and test format.
Read more about Scrum vs PMP
Benefits of the CAPM and PMP Certifications
From all the information mentioned above, you can realize that CAPM certification is more affordable, accessible, and even requires less time experience to compare with PMP certification. Therefore, project managers may wonder "Why would I need PMP certification?" The key difference is: The PMP is the most important, industrial and globally recognized certification for project managers.
Despite not being as widely recognized as PMP certification, CAPM certificates certainly benefit candidates when they apply for jobs against those who do not get certificated. In addition, CAPM can serve as an excellent first stage to pursue PMP certification.
A CAPM certification indicates you have a conceptual foundation of project management principles while a PMP certification shows your ability and skills to use these project management principles to real-world scenarios reliably. With one of these certifications, you can increase your level of industry recognition and respect, as well as the progression possibility and a higher salary.
In conclusion, a CAMP is an excellent choice for those who are just starting their project management path. Otherwise, if one may already have enough project management experience, a PMP will help you get job positions with a better salary.
Can you convert a CAPM to PMP?
If you are wondering whether you can convert a CAPM to PMP? The answer, unfortunately, is definitely NO.
However, you can't convert your CAPM to a PMP but it will be much easier to obtain a PMP certification if you already have a CAPM certificate. You can also use the project management education course you took for your CAPM to your PMP exam prerequisite. It means that if you got an active CAPM certification, the 35-hour project management education requirement can be waived. 
PMP Test Prep by ABC E-learning
If you are finding a PMP Test Prep Source, you're in the right place. Our PMP Exam Prep is a free website that provides users unique online PMP training services to prepare for the PMP exam. Our PMP exam questions have been collected carefully and all based on the real PMP test format. Let's improve your understanding with our free PMP practice test to easily get your own PMP certification!
Hundreds of project managers are certificated with our PMP practice tests. With our PMP Exam Prep, you can easily practice on both browser and mobile versions. You can download it here:
IOS: PMP® Test Prep
Android: PMP Test Prep 2021
Hope that you can have a proper choice after understanding all the differences between CAPM and PMP. If you are planning to take the PMP exam, let's start learning with our hundreds of free PMP practice questions to get ready for your coming big day!