Let's have a look at some strategies to study for this test, improve your PMP exam score, and pass the Project Management Professional exam to answer your question on how to pass the PMP exam on your first try in 2023!
The PMP test is difficult to pass. This 120-question project management exam is designed to test your understanding and memory of the domains and other topics included in the PMBOK reference. The purpose of PMP certification test questions and simulations is to mislead you into thinking through the subjects and scenarios provided in order to come up with the proper answers.
This four-hour exam is, without a doubt, overwhelming. Although the Project Management Institute (PMI) does not issue an official passing score, most PMP test prep experts estimate that you must answer at least 61 percent of the questions correctly to pass the exam.
How to Pass The PMP exam on the first try – PMP Study Tips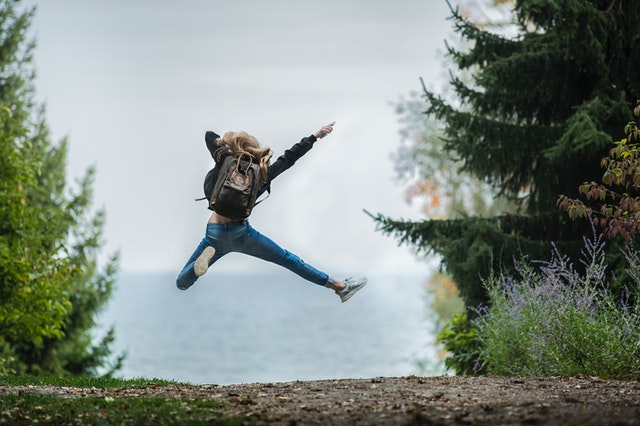 So what you need to do to pass the PMP the first time? 
Get a Review Course
Before we go into any tips to pass PMP exam or test-taking strategies, make sure you have the appropriate study materials. Without proper project management education, there is no way to effectively prepare for this test.
There are many various sorts of study materials available for all types of students. We strongly advise you to consider your learning style and pick a study course that is appropriate for you.
This may be the difference between passing the test the first time and becoming a project manager or having to waste time studying and retaking it two or three times. Yes, it's that crucial.
Practice Simulated Exams
Working through the simulated practice tests in your study guide over and over again is the greatest approach to improve your PMP score. This will assist you in a variety of ways. You will not only become acquainted with the many concepts and knowledge areas covered in the test, but you will also become acquainted with the exam itself.
Understanding what the questions are asking and making sense of the answers is half the problem on this test. You'll be able to score well on this exam if you get really good at answering multiple-choice questions.
Working on practice exams in an exam simulator until you regularly score 75 percent to 80 percent on them for at least 3 – 4 tests in a row is recommended.
That is, as we have stated, the best piece of exam preparation advice we can provide you on how to pass PMP exam on the first try. Apart from that, the next paragraph contains a few more study tips to help you improve your PMP score .
You can increase your chance of passing the PMP test by reading our tips for PMP Exam Preparation
Study Tips on How to Improve Your PMP Score
Here are my recommendations for improving your chances of passing the PMP test on the first try:
Study Tip #1
First and foremost, you should enroll in a 35-hour course. Any format, from traditional to online class, podcast, or similar, will work. When selecting a course, We recommend ensuring that you will have the opportunity to ask questions of the instructor and that you will receive proper study materials, exam-style questions, and simulations. Also, confirm that the course is PMI-approved and that it covers the PMBOK 6th edition, which will be the reference text beginning March 25, 2018.
Study Tip #2
Visit the PMI.org website, where you'll discover test FAQs, the PMP handbook, and the PMP Exam Content Outline, all of which describe the exam in depth.
Study Tip #3
Study the material: if you have the time, read the entire PMBOK. Also, have a look at these PMI-approved education providers.
Study Tip #4
Memorize the table from the PMBOK that shows the general picture of the processes. Review it frequently and refer to it to help you "navigate" the study materials and simulated examinations more effectively.
Study Tip #5
Try to remember the structure of the PMI standard: it will be of great assistance in answering the questions. I recommend that you put your skills to good use: make drawings, schemes, and whatever other trick you can think of to make the structure truly yours.
Study Tip #6
Try the practice problems and simulated examinations until you get a consistent score of 75-80% overall and, preferably, in each domain.
Study Tip #7
During the simulations, if you make a mistake on any question, read over the solutions and write down the lessons you learned from the mistake in a single block note that you may review later.
Study Tip #8
Before each of the simulated examinations, practice making a help-sheet containing formulas and information you don't want to forget and relying only on it to answer questions. Keep in mind that you will not be allowed to bring anything with you on the day of the exam.
Study Tip #9
Isolate yourself as much as possible when aiming to improve your PMP score. Don't study for the test while talking on the internet or with less time on your hands; this one, like every serious exam, demands intense attention.
When are PMP Score Results Issued?
When will I find out whether or not I passed the PMP Exam?
While you are still at the test site on the day of the exam, you will be given the test results in qualitative terms.
Starting on August 28, 2017, the results are presented in the following format:
Pass/fail

Overall performance includes above target, on target, below target, needs improvement.

Domain-level performance includes above target, on target, below target, needs improvement.
Again, the PMI does not disclose the minimum score required for each domain, therefore it may be a good idea to take a domain simulation test and get a consistent score of 75-80 in each domain before taking the exam.
A new version of the PMP exam will be released this year, read more about New PMP Exam to be better prepared for the test.
Have you had a PMP study guide yet?
As I previously stated, the most essential thing you can do to improve your PMP score is to choose a study guide that meets your needs. Check out the article of PMP Study Guide on our website if you're having problems deciding which one is perfect for you. We  list them all and attempt to steer you in the correct direction. To summarize, the ideal way to deal with your question "how to pass the PMP exam on your first try" is to think of it as a "project." First and foremost, clearly state your aims or objectives. Next, decide the resources you'll use (study materials, institutions, mock papers, study guide, etc.).  As you evaluate your success in mocks, keep track of your progress and make adjustments to your plan. Above all, have faith in your skills. Believe that passing the PMP test on the first try is not tough if you put in consistent effort.
Visit our websites to get more information and free PMP Practice Exam. To download, visit our website for your IOS or Android device.