"How can I begin to ensure I pass the Project Management Professional (PMP)® Exam in a short time?" you might be thinking right now. Be patient, be calm, and keep reading this brief essay to learn the steps of this process and how each one connects to the next. To avoid feeling overwhelmed, remember to complete one step before moving on to the next. Preparing for the PMP test will need regular study and comprehension of the subject.
The methods, processes, and resources listed here can help you prepare for and pass the PMP test fast and successfully, along with your devotion. Let's start with some broad ideas on how to get started with PMP exam preparation.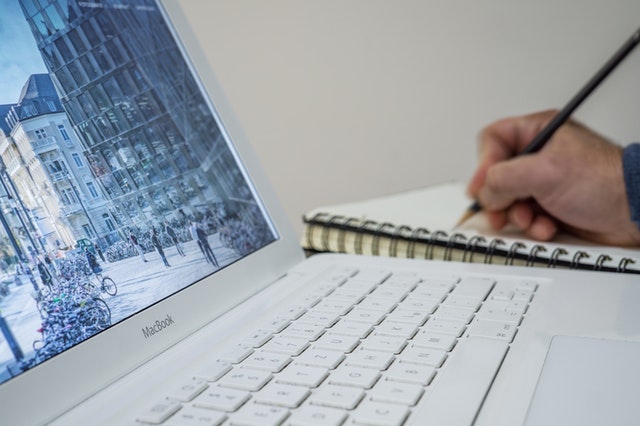 Review the PMP Exam
Before digging into the PMP preparation, you should first understand the PMP exam. The PMP exam is regarded as one of the most challenging projects management exams due to its extensive syllabus, the workload necessary, the kind and length of questions given, test duration, and answer options. It assesses the candidate's understanding of project management and patience. This is not to say that passing the PMP exam is impossible; if you study hard and prepare effectively, you can pass the certification examination.
Before creating your complete study plan, you may certainly look for a content outline for PMP Exam 2021:
The updated PMP exam will cover three new areas:
People: emphasizing the skills and actions required to lead a project team effectively
Process: Reinforcing the technical components of project management
Business Environment: emphasizing the link between projects and organizational strategy
The new PMP test included the following sections:
Although there will be 180 questions (compared to 200 on the last exam), the same number of questions will be graded
The exam will take 230 minutes to complete
One more 10-minute break for the computer-based test, for a total of two 10-minute breaks. For paper-based tests, there are no planned breaks
Multiple answers, matching, hotspot, and restricted fill-in-the-blank questions will be included in the question.
Read more about the NEW PMP EXAM
How to prepare for PMP exam?
How much time would it take to prepare for the PMP Exam?
It depends on your job experience, knowledge level, and academic background. The two categories are listed here to make it easy to understand (based on the academics)
Category 1: Candidates having a Project Management academic background

Category 2: Others with no project management experience The purpose of this category was to determine the amount of time necessary for preparation depending on the candidate's academic knowledge or lack of work experience.
Because category 1 applicants will have a basic understanding of the subject and will be familiar with the bulk of the words used in PMBOK or reference books, they will take less time to finish the course than category 2 candidates.
45 days for Category 1 and 60 days for Category 2 will be enough time to prepare for the test and pass it on the first try (PMI permits three attempts, the first is free and the others are charged). However, this varies from person to person and is dependent on their abilities.
The PMP test covers a wide range of project management topics. It is a difficult and comprehensive exam that goes beyond the basics presented in other entry-level exams. It's not impossible, but it's clearly out of reach. You may pass the PMP test 2021 with high scores if you have the appropriate materials and effective PMP exam preparation, even an urgent preparation which will be mentioned in the next paragraph.
How to Get a PMP Certification Fast?
So you've chosen (or been told) that you'll finish your PMP in a short amount of time.
To determine your eligibility, create a foundation, and begin a preliminary strategy, follow these 10 Steps to Becoming a PMP:
Step 1: Have a look at the Project Management Professional (PMP)® Credentials Handbook

Step 2: Confirm your eligibility to become a PMI-certified project manager

Step 3: Join PMI and your local PMI Chapter as a member

Step 4: Enroll in the PMP Exam

Step 5: Read and understand the PMBOK® Guide. Twice

Step 6: Buy a PMP Self-Study Course and read a PMP Study Guide

Step 7: Attend a PMP Workshop in Person

Step 8: Try to answer as many of the PMP Exam Sample Questions as possible

Step 9: Work hard in class and make a plan

Step 10: Take the Exam

Step 11: Earn 60 PDUs every 3 Years (this is a bonus step)
An important point to keep in mind during this process is that earning the PMP certification proves your dedication to the project management industry and demonstrates credibility, allowing you to earn better pay and have a stronger résumé than non-PMP certification holders. So don't lose hope during this process.
Don't be alarmed now that you've confirmed your eligibility to take the exam. Relax, take a deep breath, and start concentrating… The first and most essential thing to remember is not to feel overwhelmed because there is a lot of material to study and a variety of training options available.
Start clearing your calendar to allow for sufficient daily study time as part of your early preparation, and recognize that this will not be an easy road to success. You will benefit from reading through lessons gained from others who have prepared (and passed) on a "fast track" technique in addition to studying A Guide to the Project Management Body of Knowledge (PMBOK® Guide).
Here are my key tips and resources to allow you to start on the fast path to get the PMP certification and attain the coveted Project Management Professional (PMP)® certification.
Start clearing your calendar to allow for adequate daily study time as part of your early preparation, and recognize that this will not be an easy road to success. You will benefit from reading through lessons gained from others who have prepared (and passed) on a "fast track" method in addition to studying A Guide to the Project Management Body of Knowledge (PMBOK® Guide).
The above are some of our key tips and suggestions to help you get started on the fast track to earning your PMP certification and earning the coveted Project Management Professional (PMP)® designation.
How to Pass the PMP in 30 days?
While we do not suggest studying for and passing the PMP in 30 days, there are instances when you may find yourself in this situation for legitimate reasons. To begin, here we will provide you with a step-by-step guide to creating your own personalized study schedule.  Here are PMP Study Plan templates to help you in getting started.
| Domain | Percentage on Test | Study time |
| --- | --- | --- |
| Initiation | 0.13 | 3.9 days |
| Planning | 0.24 | 6.2 days |
| Executing | 0.31 | 9.3 days |
| Monitoring and Controlling | 0.25 | 7.5 days |
| Closing | 0.07 | 2.1 days |
You'll also need to take practice exams over this 30-day period, maybe at the 15-day, 21-day, and 29-day marks, or more often. When you add up all of these days, you'll find that you have 29 days, which leaves you with one more day to review in which you are strong and weak during your PMP certification preparation.
How to Pass the PMP in 10 days?
Attending a PMP Boot Camp is about the only real approach if you have less than two weeks to prepare for and pass the PMP. There are two significant drawbacks to attending a boot camp:
The cost of the Boot Camp (which is generally between $1,500 and $2,500)

How thoroughly you take in the information (memorization versus true absorption).
The PMP Boot Camps, on the other hand, provide the benefit of time — most boot camps are three to five days long, and the PMP test is offered on the last day. However, the boot camps do need much "self-study" before and during attendance, which can be difficult to plan and organize in such a short time.
Learn more about how to pass
Samples of PMP Study Plan

Week 1: Concentrate on the PMBOK Guide's MAIN DOMAINS
Integration, scope, schedule, and cost are all important factors to consider
Try some practice questions after each chapter
Finish your first mock test before the end of the week
Week 2: Go over the remaining topics in the PMBOK Guide
Quality, Resources, Communications, Risk, Procurement, and Stakeholders are all important things to consider
More practice questions are available. PMP Exam Prep should be read
Exam Preparation
Take two additional practice tests
Weeks 3–4: Take four mock exams
Pay close attention to any weak spots that the test(s) highlight
Examine the PMBOK guide's first three chapters
PM Roles, Matrix Types, and PMO Look into Agile Concepts and Professional Conduct as well
Exams and the PMBOK Guide should be read in order
PM Exam preparation, with an emphasis on any weak areas.
Visit our websites to get more information and free PMP Practice Exam
Tips for PMP Exam Preparation
PMP Practice Test by ABC E-Learning
You've come to the correct site if you're looking for a PMP Practice Test Source. Our PMP Exam Prep is a free website that offers users unique online PMP exam preparation services. Our PMP exam questions were carefully developed and are all based on the actual PMP test structure. Let's use our free PMP practice exam to boost your comprehension so you can achieve your PMP certification quickly!
Our PMP practice exams have certified hundreds of project managers. You may practice on both the web and mobile versions of our PMP Exam Prep. It's available for download here:
IOS: PMP® Exam Prep
Android: PMP Exam Prep 2021
Form a study group
It may be a lonely path to studying for the PMP test. After a while, your friends and family will tire of quizzing you and leave you in your own ways. Self-study may get a bit too daunting at times, even with your PMBOK Guide tucked under your arm or PM study flashcards set as your laptop's screen saver. You have the option of continuing on your own or finding a study partner (or friends) to keep you motivated and on track. A good study group may help you have better PMP preparation while also making learning more enjoyable.
There are a variety of reasons why you would want to join a study group. To begin with, studying in a group relieves the boredom of studying alone. It's great to be with people who understand—and share—your exam anxiety. In addition, group study provides new and diverse viewpoints and ideas. The synergy of shared experiences generates a deeper pool of information from which to draw throughout the test. A study partner can also assist you in clarifying any subject matter that is unclear or confusing to you. Similarly, you might do the same for your friends; this chance to educate also has another benefit: explaining knowledge to others may help you solidify and clarify it in your own mind.
However, maybe the most significant advantage of studying with others is that it compels you to study. You won't procrastinate if you're genuinely dedicated to your group and attend your planned study sessions—which is one of the most common mistakes when studying for the PMP test. Your classmates may be a source of encouragement and support, and they will expect the same from you.
So, which study group would be the greatest fit for you? That depends on your preferences and study habits; however, there are a few options:
Study Buddy:

This is a picture of you and a coworker. By asking around at work or posting a request on your company's intranet, you might be able to find a study buddy. It's a lot easier to arrange only two schedules with a single study companion, and it's brutally evident if one of you doesn't come up prepared. At the same time, being there for your buddy becomes important, thus this group arguably demands the most commitment

Local Study Group

: This group consists of numerous people that gather on a regular basis in their local area. If you want to meet in person but don't have a study partner in mind, this is a fantastic choice. You can look for a study group by posting a request via social media or forums on the Internet

Online Study Group:

This group consists of numerous students from diverse geographical places who meet on a regular basis and share their learning through Skype, Google Hangouts/Groups, or other meeting apps. If you have schedule conflicts or can't commit to a physical place, an online group is ideal since you can join your group from anywhere.
However, forming or joining a study group isn't the end of the process. Because your study sessions are no longer just you, you'll need to establish guidelines or ground rules for your study group to succeed. Here are some suggestions for getting the most out of your study group:
Maintain a daily meeting time, whether weekly, biweekly, or monthly, and stick to it

Do have a clear objective or goal for each meeting – decide what you'll discuss or review in the following session at the end of each study group

Make specific assignments for your meetings; for example, you might designate a different session leader to each meeting, someone who would lead the conversation that week

Share contact info, or even better, build an online space where the group may submit questions and other information in between study sessions

Respect your group's (or buddy's) time by arriving on time and having finished all of your responsibilities

Prepare any questions you want to ask the group

Don't be afraid to speak out about things you don't understand, and don't be hesitant to speak up about things you do understand – everyone will benefit!

Before adjourning, make your plan and discuss assignments for the next session so that everyone understands what they are accountable for.
After preparing for PMP exam, you can learn How to pass the PMP exam on your first try
If you were intending to study for the PMP exam using self-study, you might think about combining your approaches. Because the path to PMP certification preparation may belong, why not invite a friend along for the ride?
In summary, if you want to pass the PMP test in 30 days, or even 10 days, you must build and bring a supportive behavioral approach that includes a Can-Do mindset and strong drive. After that, you must develop a complete strategy. The needed materials, impacted stakeholders, upcoming problems, assumptions made, and a mentor to be engaged will all be identified in this plan.
Next, find and acquire the required materials, as well as develop a thorough study plan. Finally, stick to the plan and keep track of your progress. Hope you will create a complete PMP Exam Preparation for yourself through this article, and pass your PMP test within a short time of preparation.