Have you considered becoming a Project Management Professional (PMP)? This is the gold standard in project management qualifications, and individuals who earned the certificate will receive a variety of benefits. One of the most common of these benefits is a considerable salary increase for individuals who have acquired their PMP Certification. Learn more about these advantages, especially about PMP salary, and the steps you'll need to take to get your PMP certification in this article.
Visit our websites to get more information and free PMP Practice Exam
Introduction
The Project Management Professional (PMP)® certification is the most widely recognized project management certification in the world. It helps companies discover the candidates they need to work smarter and perform better, and it boosts project leaders' careers across sectors.
While earning your PMP certification takes a significant amount of time and effort, the financial benefits are well worth the effort. Obtaining certification demonstrates that you possess the necessary skills to lead a group. In fact, hiring a PMP certification holder can provide a significant return on investment for a company. If you're employed by a company to successfully manage and deliver projects, and you use the PMP certification skills you've acquired, you can help your employer save money on projects while also increasing profitability.
Furthermore, as organizations embrace more project-oriented ways of operation, the role of PMP certification holders is becoming more important than ever. As processes and business strategies evolve, the demand for project managers, change managers, project analysts, and other related professionals will only grow. Another factor that may influence the need for PMP certification holders is the high rate of retirement or attrition. As an older generation of workers retires, this industry vacuum makes it more important than ever to employ PMP certificate holders.
Find out more about What is a project manager
Factors That Affect PMP Salaries
In the United States, The average project manager salary ranges from $80,000 to $110,000. This range, however, varies depending on experience, position, location, and certification status.
Everyone understands that wages, even for similar jobs, may vary. The amount of money one will be paid is determined by a number of variables. To begin with, an apprentice cannot expect to earn as much as a master. Moreover, living in an industrialized nation is likely to provide you with higher earnings.
Another factor that has a significant impact on your income is your employer and the tasks that they assign to you. Ultimately, this is true for anybody, and project managers are no different. Salaries might vary greatly in every region of the world, from top experts to less experienced ones.
Does this rule out the possibility of estimating an average PMP salary? Certainly not!
We looked at the salary ranges that a Project Management Professional may expect based on the most important factors. Let's look at some of the elements that influence the average yearly salary of a project manager throughout the world.
Number of years of project management experience

Responsibilities and position covered

Employment country

Status of certification
How Much Do PMPs Make? (PMP certification salary)
PMP Salary Based on Experience
According to the PMI wage survey, the salary for PMP vary greatly depending on their level of experience. Finally, based on your degree of expertise as a PM, here's what you may anticipate earning in the United States:
Project manager with less than 3 years of experience: $75,000

$100,000 for a project manager with 5-10 years of experience.

130,000 for a project manager with at least 10 years of experience
PMP Salaries Based on Job Position
Job position and work experience are inextricably linked. As you get more experienced, you will be promoted to a higher role in the organization. As a result, below are several different PM salary ranges for firms in the United States.
$130,000 – $150,000 for Director of Project Management/Project Management Office

$130,000 for a portfolio manager

$120,000 for a program manager

100,000 – $110,000 as a project manager III

$90,000 – $100,000 for Project Manager II

$70,000 – $90,000 for Project Manager I
PMP Salary Range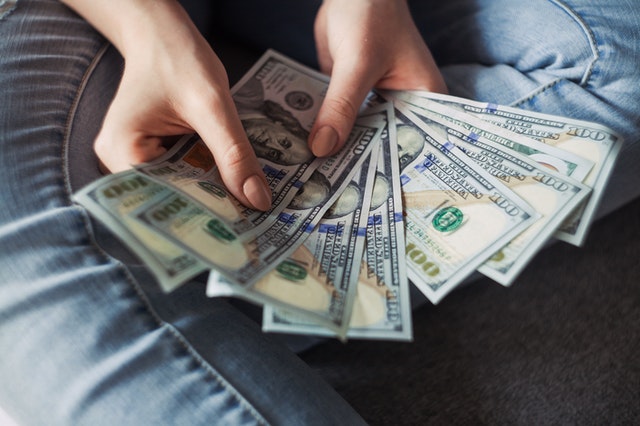 Because PMP certificate holders bring so much value to organizations, you may anticipate making more money in your project management role than you did before or than your non-certified colleagues. According to PMI, project managers in the United States who do not possess a certification earn an average of $95,000 per year. Project managers who have earned their PMP certification receive an annual salary of $120,000. Based on the PMP certification factor, that's a salary boost of roughly 25%. Furthermore, as your project management career progresses and matures, you may anticipate seeing a rise in your earnings.
Most project managers surveyed (70 percent) indicate that their gross compensation (including salary, bonus, and other forms of compensation) rose over the 12 months before completing the salary survey, according to PMI's Project Management Salary Survey 10th Edition. Over that time period, over a quarter (26%) of respondents reported rises of at least 5%."
Increase Your Earning Potential with a PMP Certification
Creates New Career Opportunities
The advantages of having a PMP certification holder on your team are quickly recognized by both companies and clients. PMP holders have proved their understanding of tried-and-true project management methods, and they are likely to finish projects on time and on budget. Having a PMP certification on your Resume might therefore open doors for you if you're searching for possibilities to take on additional responsibilities.
You will most likely benefit from increased job security as a result of the recognition you obtain as a PMP certification holder. Companies don't want to put money into big projects just to see them fail when the leadership changes. When you can regularly execute projects on time and on budget, your value as a team member rises, and your job security rises with it.
It's also worth noting that two main factors can have a significant influence on the typical salary range: experience and project scope. Now that you have a better grasp of why PMP certification holders earn more, consider these two additional factors that influence earning potential.
Earning Potential by Experience
It's only reasonable that someone with more experience would have a higher earning potential. But, based on experience, how much of an increase in wages can PMP certification holders expect? PMP certificate holders with experience may anticipate better average earnings as they advance in the workforce, as they do in many other sectors. However, in order to remain competitive in the industry, these PMP certificate holders must maintain their certification.
The PMP certification needs continuous maintenance, which includes completing 60 professional development units (PDUs) and paying a three-year renewal fee. While this may appear to be a lot of effort or a significant investment at first, you can expect a higher return on your investment as time goes on.
The PMI study included certain data that supported the case for maintaining the PMP certification. An average base income of $113,000 is earned by those who have had their PMP certificate for five to 10 years. The average base income for PMP credential holders who have had their certification for ten to twenty years is $120,000.
Credential holders show to their employers that they are up to date on the most recent project management strategies by maintaining the certification. PMP certification holders are important assets to any business since they renew their certification and have years of relevant expertise.
Earning Potential by Size and Scope of Projects
The size and scope of projects you manage can have a beneficial impact on your PMP credential income expectations, in addition to obtaining and maintaining certification. Not every project needs the same amount of meticulous planning or mass collaboration. With more expertise comes the capacity to manage even the most difficult, time-consuming jobs.
In the end, all PMP certificate holders want to execute projects on time, within scope, and on budget. The requirement for efficient project management becomes increasingly important as projects become larger and more complicated. You may anticipate your post-PMP certification salary to reflect the increased effort you put into your work if you work on difficult, multinational, or huge projects with large budgets.
As PMP certification holders advance in their careers, they are more likely to take on greater responsibilities and expand their skill set, allowing them to manage large-scale projects.
With the expected rise in demand for PMP credential holders, now is a great time to get started or renew your certification. You'll have job stability in the future, as well as the chance to earn more if you keep your PMP certification valid in the coming years. Because the profession is in great demand, PMP certification salary expectations should be high. Take advantage of the chances to PMP holders and increase your earning potential.
The PMP certification salary is very rewarding, right? If you want to have a job as an PMP, you must pass the PMP exam first. Read How to pass the PMP exam for more information.
FAQs
What is the duration of the PMP certification staying valid?
Starting the day the candidate passes the exam, the PMP Certification is valid for three years. To maintain the PMP certificate after three years, the applicant must earn 60 PDUs throughout this time period.
How much does the PMP Exam cost?
Members pay USD 405 for the PMP Certification Exam, while non-members pay USD 555.
What are PMP experiences?
Any work that involves planning and executing projects qualifies as project management expertise. This might involve tasks such as initial planning, time management, execution, budgeting, risk management, and so on.
Who should enroll in a PMP test preparation course?
The PMP Exam Prep Course can support a variety of job roles, including but not limited to:
Associate Project Managers
IT Project Managers
Project Coordinators
Project Analysts
Project Leaders
Product Managers
Program Managers
Project Sponsors
Project Team Members
What is the objective of the PMP certification training course?
You will get a thorough understanding of the following topics after finishing your PMP Exam Prep training:
Getting a project started

Working on a project plan

Developing Schedules, cost estimates, and budgets for projects

Project personnel and communication planning

Examine the risks associated with the project

Plan and supervise the procurement of the project

Monitoring and managing project activity, as well as other tasks.
What are the prerequisites for taking the PMP exam?
For PMP certification, a set of basic standards must be completed. The following are the requirements for taking the PMP certification exam:
1st scenario
Secondary education (high school diploma, associate's degree, or worldwide equivalent) is required.

Experience in project management: 60 months of managing and directing projects

Project Management Education: CAPM certification or 35 hours of project management education
2nd scenario
Background in Education: a four-year college diploma

Education in project management: 36 months of managing and directing projects

Project Management Education: CAPM certification or 35 hours of project management education
What is the format of the PMP exam?
Exam Type: Multiple-choice, multiple-response, matching, hotspot, and other types of exams are available

Number Of Questions: There are 180 questions on each paper, with 175 of them being scored.

Duration for the exam: 230 minutes

Result: The passing score is determined based on psychometric analysis
Is it difficult to get a PMP?
The most difficult part is meeting the PMP Certification eligibility requirements. After that, you've completed half of the work. The examination and maintaining the certification are the other halves of the process. To get PMP certified, you'll need to follow a well-structured learning path and spend a significant amount of time preparing.
How long does it take to acquire PMP certification?
The application process can begin when you have completed all of the essential qualifying requirements for the PMP Certification, including the 35 hours of training/learning. Where the audit will actually occur, and the candidate has to pay for the exam.  This might take anywhere from 5 days to 3 months to complete. In summary, obtaining a PMP certification might take anywhere from 8 to 10 weeks, including preparation and PMP Certification training.
Is it possible to become a PMP without prior experience?
An applicant must have project management experience, according to the eligibility criteria. As a result, without prior experience, a candidate will be unable to obtain a PMP certification. A slight relaxation in requirements, on the other hand, is overwhelming. After meeting the other qualifying conditions, a high school diploma holder can apply for the certification.
Needless to say, PMP certification has a significant impact. When you consider that having a PMP certification may enhance your chances of getting recruited by companies all over the world with high PMP salaries, it's clear that earning the PMP certification is well worth the effort for any project manager. So, what exactly are you waiting for? Take your career to the next level.
We hope that this article brings the fullest information about PMP salary, besides, encouraging you to well prepare for your PMP test and acquire a PMP certification.
To download the free PMP Practice Exam, visit our website for your IOS or Android device.