Study guides are unquestionably necessary for passing the Project Management Professional (PMP)® Certification Exam. However, each prospective PMP® credential holder has a unique schedule and learning style, necessitating the use of a PMP test prep program with a diverse set of resources to satisfy everyone's demands. If you want to become a PMP certified professional, you'll require a PMP study guide. Let's learn more in our article.
This study guide is only a portion of our PMP study guide, which you can obtain by entering your email address below this post. And now, let's get started to learn everything about the PMP exam study guide.
What is PMI PMP Exam?
When it comes to passing the PMP® Preparation, "Fail to Prepare, Fail to Prepare" is absolutely the case. Just reading only the PMBOK® Guide may be considered to be a mistake. The PMBOK® Guide is a manual/guide that explains the PMI® approach to project management and provides the foundation for the PMP® exam. What you should know is…
Checklist for Studying

What Books Do You Need?

What Materials Should You Study?

How to Use Exam Simulators to Test Yourself

Having a Strategy for Exam Day
This PMP exam study guide was designed to be a source for all of the material you'll need to earn your PMP certification.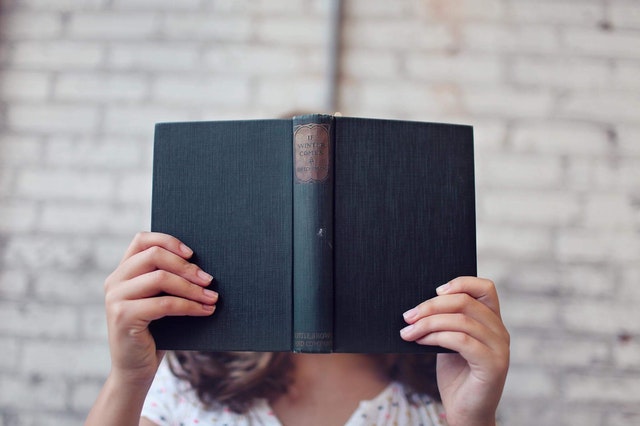 PMP Study Checklist & Calendar
PMP Study Checklist
Here we provide with you an example of a checklist for your study:
Preparation
✅PMP Training (our recommendation)
✅PMP Study Book 
✅Read PMBOK (Not Essential)
✅Take part in PMP Study Group
✅Search on Google PMP Success Stories
Preparation
✅Read People Domain Tasks
✅Read Process Domain Tasks
✅Read Business Environment Domain
✅PMP Exam Formula Study Guide
✅Earned Value Management Formulas
Test Yourself
✅Prepcast 5 Exam Simulated Exams
✅Free PMP® Exam Simulator (7 Days)
✅Free PMP Exam (200Q)
✅Master of Project 9 Exams
Exam Day Prep
✅Check out Venue for Parkin
✅Prepare ITTO Flashcards
✅Run book for Exam Day
✅Bring Packed Lunch and ID
✅Book time off work for Exam
Other
✅
✅
✅
PMP Study Calendar
Mon
Tue
Wed
Thu
Fri
Sat
Sun
Week 1

Morning
Afternoon
Evening
Week 2

Morning
Afternoon
Evening
Week 3

Morning
Afternoon
Evening
Week 4

Morning
Afternoon
Evening
Week 5

Morning
Afternoon
Evening
Learn how to create PMP study plan
PMP Study Material per Domain
The exam questions are divided into categories as shown in the table below:
| Domain | Percentage of Items on Test |
| --- | --- |
| People | 0.42 |
| Process | 0.5 |
| Business Environment | 0.08 |
| Total | 1 |
Tasks and enablers are found in each domain. Recognizing what is: the domains, tasks, and enablers (specified by the JTA) which are listed on the following sites:
Domain

: Defined as a high-level knowledge area that is critical to project management practice

Tasks

: The project manager's primary tasks inside each domain area

Enablers

: Work examples that demonstrate how to do the task. Please keep in mind that enablers are not meant to be a complete list; rather, they serve as samples of what the task encompasses.
PMI will follow the percentage of coverage at the domain level as described on the previous page for each PMP test, which will encompass all tasks for a domain. An example of the new task structure is as follows:
Task statement → Manage Conflict
Enablers
Analyze the source and stage of the conflict 

Analyze the context for the conflict

Evaluate/recommend/reconcile the appropriate conflict resolution solution
Domain 1 – People 42%
Task
Enablers
Manage conflict
– Analyze the context for the dispute
– Analyze the background for the dispute
– Evaluate/recommend/reconcile the suitable conflict resolution solution
Lead a team
- Define your vision and goal.
- Be a proponent of diversity and inclusiveness (e.g., behavior types, thought process)
- Appreciate servant leadership (e.g., relate the tenets of servant leadership to the team)
- Choose a leadership style that is appropriate for the situation (e.g., directive, collaborative)
- Motivate, inspire, and influence team members and stakeholders (e.g., team contract, social contract, reward system)
- Evaluate the influence of team members and stakeholders
- Differentiate between various leadership choices for diverse team members and stakeholders.
Support team performance
- Evaluate the effectiveness of team members in relation to key performance indicators.
- Support and acknowledge the growth and development of team member
- Decide on the best method for providing feedback.
- Check for improvements in performance.
Empower team members and stakeholders
- Create a plan based on the strengths of your team.
- Support team members to be accountable for their work.
- Assess task accountability demonstration.
- Determine and assign decision-making power at the appropriate level(s).
Ensure team members/stakeholders are adequately trained
- Determine the skills and training aspects that are necessary.
- Choose training alternatives based on your training requirements.
- Set aside funds for training.
- Evaluate the results of training
Build a team
- Evaluate stakeholder abilities
- Deduct the project's resource needs
- Evaluate and refresh team skills on a regular basis to meet project requirements.
- Keep the team together and transmit knowledge
Impediments, obstacles, and blockers for the team should be addressed and removed
- Determine the team's major barriers, obstacles, and blockers.
- For the team, prioritize important barriers, obstacles, and blockers.
- Use the network to execute solutions that will help the team overcome barriers, obstacles, and blockers.
– Re-evaluate on a regular basis to verify that the team's obstructions, hurdles, and blocks are being handled.
Negotiate project agreements
- Assess the negotiation's boundaries in order to reach an agreement.
- Determine the final objective through assessing priorities (s)
- Verify that the project agreement's objective(s) has been met.
- Take part in contract discussions
- Decide on a plan for negotiating.
Collaborate with stakeholders
- Assess stakeholder involvement requirements
- Ensure that stakeholder requirements, expectations, and project goals are all aligned.
- In order to achieve project goals, build trust and influence stakeholders.
Build shared understanding
- Analyze the situation to determine the source of a misconception.
- Conduct a survey of all relevant parties in order to achieve an agreement.
- Assist in the implementation of the parties' agreement
– Look into any possible misconceptions.
Engage and support virtual teams
– Examine the requirements of virtual team members (e.g., environment, geography, culture, global, etc.)
– Look at several options for virtual team member engagement (e.g., communication tools, colocation).
- Provide options for virtual team member participation.
- Evaluate the efficacy of virtual team member involvement on a regular basis.
Define team ground rules
- Share organizational principles with team members and external stakeholders.
- Build an environment that encourages adherence to the ground rules.
- Handle and correct ground rule violations.
Mentor relevant stakeholders
- Set aside time for mentorship.
- Recognize mentorship opportunities and take use of them.
Emotional intelligence can be used to improve team performance
- Evaluate behavior by using personality indicators
- Examine personality indications and adapt to important project stakeholders' emotional demands
Domain 2 – Process 50%
Tasks
Enablers
Execute projects with the zeal necessary to provide company value.
- Evaluate opportunities to offer incremental value
- Throughout the project, assess the project's business value.
- Assist the team in subdividing project activities as needed to identify the bare minimal product.
Manage communications
- Examine all stakeholders' communication requirements.
- Determine all stakeholders' communication methods, channels, frequency, and level of information.
- Effectively communicate project information and changes
- Verify that communication has been received and that feedback has been received.
Assess and manage risks
- Evaluate risk management alternatives
- Evaluate and prioritize risks iteratively
Engage stakeholders
- Examine the stakeholders (e.g., power interest grid, influence, impact)
- Sort stakeholders into groups.
- Organize stakeholder engagement by category.
- Create, implement, and validate a stakeholder engagement plan.
Plan and manage budget and resources
- Determine financial requirements based on the project's scope and lessons learned from previous projects.
- Plan ahead for future budget challenges.
- Keep an eye on budget variances and engage with the governance process to make required adjustments.
- Manage and plan resources
Plan and manage schedule
- Determine the scope of the project (milestones, dependencies, story points
- Make use of past data and benchmarks.
- Create a timetable that is based on the technique.
- Use technique to track continuing development.
- Make adjustments to the timetable as appropriate depending on the approach.
- Work with other projects and operations to coordinate.
Plan and manage quality of products/ deliverables
- Establish a quality standard for project deliverables.
- Recommend improvement alternatives based on quality gaps
- Monitor the quality of project deliverables on a regular basis.
Plan and manage scope
- Establish a list of requirements and rank them in order of importance.
– Dissect the scope (e.g., WBS, backlog)
- Keep an eye on the scope and make sure it's correct.
Integrate project planning activities
- Bring the project/phase plans together.
- Examine the consolidated project plans for dependencies, gaps, and business value.
- Examine the information gathered
- Gather and evaluate information in order to make well-informed project decisions.
- Identify information requirements that are critical
Manage project changes
- Recognize and accept the need for change (e.g., follow change management practices)
- Develop a change management plan.
- Follow the approach when implementing the change management plan.
- To take the project ahead, determine a change reaction.
Plan and manage procurement
– Establish resource requirements and requirements
– Make resource requirements known.
- Manage contracts and suppliers
- Develop and implement a buying strategy.
– Create a delivery method
Manage project artifacts
- Determine the project artifact management requirements (what, when, where, who, etc.).
- Verify that project information is maintained current (version control) and available to all stakeholders.
- Evaluate the project artifact management's efficacy on a regular basis.
Determine appropriate project methodology/methods and practices
- Evaluate the project's requirements, complexity, and scope.
- Recommend a plan for project implementation (e.g., contracting, finance)
- Make a recommendation for a project technique or strategy (i.e., predictive, agile, hybrid)
- Throughout the project life cycle, use iterative, incremental techniques (e.g., lessons learned, stakeholder engagement, risk)
Establish project governance structure
– Determine the appropriate governance for the project (e.g., replicate organizational governance)
- Establish escalation pathways and thresholds.
Manage project issues
- Recognize when a risk has turned into a problem.
- Take the most effective step to solve the problem and ensure project success.
- Collaborate with key parties on a solution to the problems.
Ensure knowledge transfer for project continuity
- Talk about project responsibilities with the rest of the team.
- Describe the working environment's expectations.
- Confirm knowledge transfer strategy
Plan and manage project/phase closure or transitions
- Set the criteria for completing the project or phase effectively.
- Determine whether or not you are transition-ready (e.g., to operations team or next phase)
- Complete actions to bring the project or phase to an end (e.g., final lessons learned, retrospective, procurement, financials, resources
Domain 3 – Business Environment 8%
Task
Enablers
Plan and manage project compliance
- Verify that all project criteria are met (e.g., security, health and safety, regulatory compliance)
– Sort compliance into categories.
– Identify possible compliance concerns
– Make use of compliance-supporting techniques.
- Examine the consequences of noncompliance
- Determine the best method and course of action to meet compliance requirements (e.g., risk, legal)
- Measure whether or not the project is in compliance.
Evaluate and deliver project benefits and value
- Check to see if any advantages have been discovered.
- Create a written agreement on ownership to ensure that benefits continue to be realized.
- Confirm that a mechanism for tracking benefits is in place.
- Assess delivery alternatives in order to demonstrate value.
- Evaluate value gain progress with stakeholders.
Examine and respond to developments in the external business environment that may have an influence on scope.
- Examine how the external business environment has changed (e.g., regulations, technology, geopolitical, market)
- Evaluate and prioritize the impact of changes in the external business environment on project scope and backlog.
- Make suggestions for scope and backlog adjustments (e.g., schedule, cost changes)
- Examine the external business environment for potential implications on project scope and backlog on a regular basis.
Support organizational change
- Evaluate the culture of the organization
- Determine the impact of organizational change on the project and the measures that must be taken.
- Assess the project's influence on the organization and identify the next steps.
PMP Study Guide Tips
In this part, we would like to share with you our best PMP study guide with some useful tips as follows:
Use an Exam Simulator

Read through one book mentioned above.

Complete the test in the book.

These results should be saved for the night before the exam.

Read through the list of process groups below to make sure you understand each term and concept.

Establish a daily schedule for developing the process group map and formulae, as well as Earned Value Management.

Set a time to take more online tests and keep track of your results. Make a list of any terms or concepts that you don't understand.

Repeat until you've completed all of the examinations. Aim for a score of 70% or above in each.

Take the exam you took in step 1 the night before.

Relax and stick to the exam day schedule. Take pauses to give your brain a chance to rest.
Why is it necessary to use an exam simulator? The old PMP exam format was based on a phase-based strategy, however, it has since been changed to a domain-based one. The Agile approach has been included in the new test. There aren't many sites online where you can put these to the test.
Read more about the New PMP Exam
That's all about the study guide for PMP exam. Hope the information about the PMP study guide in this article will help you prepare for your PMP test successfully.
Visit our websites to get more information and free PMP Practice Test. To download, visit our website for your IOS or Android device.