We all come with projects in our day-to-day routines, whether at home or at work.
Projects might range from preparing a dinner at home to monitoring the construction of a skyscraper. Whatever the case may be, they all need some level of management to guarantee that they do not end in failure.
We are sure you'd agree that successfully completing a project, whether as a person or as an organization, maybe a difficult task. There are several jobs to do, people to consult, tasks to assign, and, most importantly, deadlines to meet, all while ensuring that the project goes well and that your objectives are achieved.
If you want your project to be completed properly and successfully, you must complete each project at the appropriate time and in the correct sequence.
How do you go about doing that? The solution is simple: project management.
Project management supports the proper management of each step of the process and ensures that it is carried out perfectly. In this article, we'll go over the entire project management process. You will be able to complete any project with ease and on schedule. Let's get started without wasting any time!
What Is Project Management?
Project management is known as the process of applying knowledge, tools, skills, deliverables, and strategies to successfully guide a project from conception to completion while ensuring that all project goals are accomplished on schedule and within certain constraints.
In simpler terms, it is the process of overseeing a project from beginning to end to ensure that the objectives are completed on time.
To do so, you must first identify the project goals, how you can achieve them, how long it will take you to accomplish them, what resources you will need to achieve them, and how to overcome any difficulties you may encounter along the way.
Project management gives a framework to what appears to be a complicated process and makes it easier to understand.
Learn more deeply about What is project management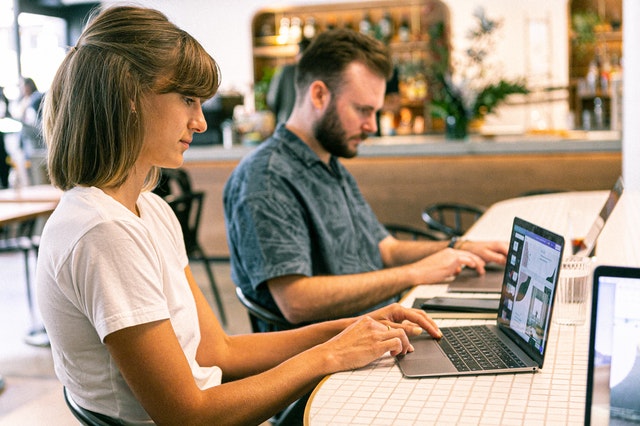 How the Project Management Process was Created
The Project Management Institute developed five stages of project management, or as we prefer to call them, project management processes.
The Project Management Institute (PMI), which was founded in 1969, is the world's biggest non-profit membership organization for project managers. This organization establishes guidelines for program, project, and portfolio management. It also offers certificates and training.
So, in the project management world, they're a big deal! They assembled a team of over 80 PMI members to write A Guide to the Project Management Book of Knowledge (PMBOK Guide), which is now in its fifth edition, in order to standardize project management practices.
This book includes a process standard that may be used for a variety of projects, but it also acknowledges that every project is different. When project managers use the techniques in that guide, projects get simpler.
Read more about Quality Management
Why do you need project management skills?
Project management is a skill that a project manager must possess. The apparent explanation for this is that it helps you in completing your assignments efficiently and on schedule.
Besides, there are a number of other advantages when you have project management processes. You gain the following benefits by employing appropriate project management techniques:
Better delivery service efficiency:

You work smarter rather than harder and longer to get excellent outcomes.

Improved work quality:

Your team is able to provide a higher-quality project output.

Increased customer satisfaction:

Your consumers are pleased, and as a result, they continue to return for more.

Team development and growth:

When team members communicate consistently, it becomes simpler for them to work together smoothly.

Competitive advantage and a greater standing over your competitors:

You earn the reputation of being the organization that outperforms the competition.

Effective risk assessment:

With everything in place, it's simple to detect potential risks and choose the right plan of action to eliminate or decrease them.

Service expansion:

You may simply grab fresh possibilities to develop your business if you have a reputation for excellent performance.
Now that you understand what project management is and why you need it, you can move on to the most essential topic: how can I effectively manage my project?
Simplifying The Project Management Process
The best thing about the project management process is that it has procedures in place to assist simplify jobs and make them look more manageable.
There are five procedures you must perform inside any project management process to get the most out of it. These project management process groups will walk you through all you need to know at each stage of the project in order to get the best outcomes possible.
We'll concentrate on professional projects rather than personal ones in this post. These suggestions, on the other hand, may simply be applied to your own, day-to-day work.
The five project management process groups include Initiating; Planning; Executing; Monitoring and Controlling; and Closing. What problem are we attempting to solve by having five separate process groups? These procedures provide us with the organizational foundation we need to plan, execute, and manage a successful project. With that in mind, let's take a closer look at each of these process categories to understand why they're so important to project success.
Procedure One: Initiating
Initiating, according to PMI, aims to form the vision of what has to be done. The sponsor formally approves the project, the first scope is determined, and stakeholders are identified. Stakeholder identification (and subsequent management) is critical in this situation since it may actually make or break the project. These processes are implemented to ensure that initiatives and programs are not only approved by a sponsoring entity but also aligned with the organization's strategic goals. Projects may be begun and carried out haphazardly if this is not done, with no clear goal or objective.
It's also worth noting that management chooses and authorizes the project manager here.  Because project managers frequently have accountability but limited authority, it's critical to authorize and define the PM early on. In a strict sense, if you don't formally authorize a project, your project doesn't exist.
Procedure Two: Planning
Establishing the project's total scope is an important part of the planning process. While it may appear that scope (together with risks, milestones, summary, and budget) was defined at a high level in Initiating, it was not. The project manager uses progressive elaboration, an iterative and increasingly thorough planning approach that allows project documentation to be created at a much more detailed level over time.
PMI identifies twenty-four distinct processes that are involved in planning in the PMBOK® Guide. While a project team can pick which of these to use for a specific project, the message is clear: if you don't plan, your plan fails. Too many organizations begin a project with very rudimentary preparation, believing that everything will fall into place on its own. But, all too frequently, anarchy reigns when there is no actual or sufficient planning.
The ability of the team to think through the entire project in advance is an important concept in planning. As a result, they examine not just a range of plans, but also all of the things that may go wrong (risks) and how they could respond to them. (For the record, the team should also be on the lookout for unanticipated chances that they may take advantage of.) What kinds of plans are created? First and foremost, there must be a project management strategy that directs all aspects of the project. This is critical since it serves as the project's overarching governance document.
Without going into depth about each and every document generated, here's a quick rundown:
Documents that define our scope (what we do and don't do);

Documents that outline certain criteria in detail;

Documents that offer cost and time estimates;

Documents that include a timeline;

Quality, communication, risk, and procurement plans are included in these documents.
We also define scope, scheduling, and cost baselines against which we can track our progress (in Monitoring and Controlling). We're also continuing to think about how we'll manage and involve key stakeholders throughout the project's life cycle.
A quick glance at the above reveals the fundamental nature of what is done during Planning. It lays forth your strategy, your route to success. You should make these plans in the same way that an architect would design a blueprint for a structure. The team should have a clear understanding of not just what they're supposed to do – what's in and out of scope – but also what it will take to complete the project on time and on budget at the conclusion of this process group.
Procedure Three: Executing
The work is actually done in the Executing process group. The project management strategy will help us in staying on schedule. The project team will begin working on the deliverables here, while the project manager will maintain track of all of the resources. And if it was the only thing that happened, it may have been enough. However, there are a few additional things that must happen throughout the execution process.
Because the project team is so crucial to its success, it stands to reason that developing the team is also important. As a result, it's assumed that the project manager would not only acquire and manage the team, but will also nurture it through team-building exercises. Similarly, the PM is responsible for managing not only communications but also stakeholder engagement, project and product quality, and – if procurement is involved – supporting the vendor contracting process.
The majority of the funding will be spent and the project's deliverables will be created in this section of Executing. And it's probable that this is where we'll start seeing demands for stakeholder changes. While the project team can put approved modifications into action, only the change control board has the authority to accept or reject them.
Depending on the duration of the project, it might take days, weeks, months, or years to complete. Execution solely, however, is insufficient because it is necessary to keep the project on schedule. This is when the following process group plays its role.
Procedure Four: Monitoring and Controlling
The project manager evaluates the overall performance of the project and makes needed modifications to keep it on track or bring it back on track in the Monitoring and Controlling process group. What exactly does it entail? In the PMBOK® Guide, these are "processes essential to track, review, and control the project's progress and performance; identify the areas where plan adjustments are needed, and initiate the appropriate changes". The fact is that you can't always expect to stick to your schedule. However, the fact that there's a high possibility you won't. 
The process of getting back on track, comparing the plan to the actual, evaluating variation, and taking remedial action is known as monitoring and controlling.
Scope, cost, and scheduling are examples of aspects that may be controlled. There are differences in the tools and strategies you would use to regulate each of them. However, they all have baselines that were established throughout the planning process. You don't make adjustments to these baselines lightly since we're measuring our success against them. It is possible to make. However, as previously said, changes will need to be carefully monitored and approved on a case-by-case basis.
Determine how you will monitor and control assuming that you are traveling a plan or a route across the country.  If you were lost and didn't have a GPS, you'd pull over, ask for directions, and get back on track, or you'd alter or update your itinerary based on new information, such as a new road that would reduce the travel time in half.
The lesson here is that expecting yourself to stay on track just because you've planned to do so is a recipe for disaster. Only constant monitoring, tracking, and reporting will keep the project on pace to fulfill its goals.
Procedure Five: Closing
From the name, it should be quite obvious what occurs here. You not only formally close the project, but you also receive the customer's approval and acceptance. Despite the fact that this should be obvious, far too many projects fail. People quit attending meetings and instead turn up at the next one. The same level of rigor being used throughout the project should be applied here as well. By archiving data, holding a lessons learned session, and celebrating and releasing the team, the project manager should properly conclude the project.
In order to avoid reinventing the wheel, the lessons learned, along with other historical information, should be stored centrally and used as input to future initiatives.
The bottom line is that, while these process groups are not always simple to execute, failing to do so might result in the team never realizing the full potential of their highly strategic projects.
The Easiest Way to Structure Your Project Management Process
There will be a lot of progress assessment and tracking once your project starts. And, to be honest, it may be a bit overwhelming.
So, how can you keep track of these things without placing yourself in such a stressful situation? Our project management software is the easy answer.
You can handle every phase of the project management process in one place with our project management software. You will be instructed on the next action to take at each stage of the process, and you will be able to follow the development of your project from start to finish.
You can now complete your tasks more successfully and with more ease thanks to your project management software.
We've prepared a checklist of project management processes and the steps to perform inside each procedure to make things even easier for you.
The best feature is that each process is linked to our project management software and can be uploaded with a single click into your account. You may instantly begin controlling your processes.
As you work on your project, this will act as a fast reference guide, reminding you of key tasks to take.
Conclusion
As you can see, project management may be a simple process if you understand the right processes and stages inside each procedure, as well as when and how to take them. Without the five steps of the project management process, no project is complete.
No matter what type of project you're working on or what industry you're in, you'll need to start it, plan it out, launch and execute it, track its progress, and close it out when it's over.
The benefit of following these project management process groups is that they have a positive impact on your results. Your team produces high-quality results on time, and stakeholders and clients are pleased enough to return. Finally, there is a significant return on investment.
It increases productivity and promotes a positive relationship with the staff in the workplace. It improves your productivity as you go about your everyday duties as an individual.
There's more good news: using our project management software, you can arrange your management process to make it even easier.
Visit our websites to get more information and free PMP Practice Test. To download, visit our website for your IOS or Android device.