So, you failed PMP Exam… What choices do you have now?
First, you should keep in mind that you are not alone! It happens on a regular basis. Although the actual failure percentage is unknown, it is a challenging exam, and you should not be too harsh on yourself if you fail. With this post, we hope to not only help you deal through the disappointment of failing the test but also to provide you with a list of actionable topics to focus on in order to prepare effectively for your future attempt.
And we'll begin by addressing the issue, "How many people fail the exam?"
What is the PMP Exam Failure Rate?
We don't know how many people fail the PMP test. We've read articles on the subject in which the author claims it's as high as 50%. The Project Management Institute (PMI)®, on the other hand, does not disclose the PMP exam failure rate for any of its tests, therefore we simply don't know, and any statistic provided as a "truth" is incorrect. What we do know is that the PMP test will be failed by a significant number of people. One author had said about it:
The passing rate of PMP Exam is indeed quite low among most professional exams — that makes passing the exam extremely valuable. (Edward Chung, PMP, PMI-ACP)
So keep in mind that if you pass the exam the second time around, you'll be one of the select few who can call themselves a PMP, which is a significant accomplishment in the PMP world.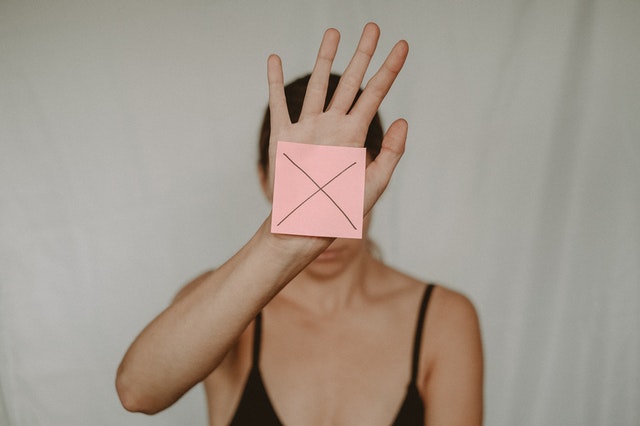 Recover After A Failed PMP
Let's start at the beginning so you can develop a plan for passing this tough exam. However, before we get into the planning stage, it's critical that you take some time to mourn. Don't try to keep your thoughts about failing hidden. Mourning is a normal part of the human experience, and it may help you relieve tension and mentally prepare for the second time around. To recognize your failure, saying and accepting "I failed my PMP test" out loud might be a helpful first step. Then, for a few days or weeks, do nothing in order to psychologically and physically prepare for the arduous second round of testing.
Allow yourself to express your feelings, whether they be anger, frustration, disappointment, or anything else. Talking about your feelings is a great way to let them out. Consult your friends, relatives, and study groups, as well as other people who may have failed the first time. You'll be in better condition to start again and prepare for the next PMP test once you've released all of your negative feelings.
But don't forget to schedule a time when you'll stop crying! Make a date on your calendar for when you will get your grief out of your system and begin the next test-taking preparation phase.
I Failed The PMP Exam Now What?
The second stage is to ensure that you are aware of your shortcomings. A score report will be given to you shortly after you have completed the exam. It is critical that you comprehend the findings of your first exam. Your proficiency levels for each performance domain will be displayed in the score report. The four degrees of difficulty, which include requires improvement, below target, target, and over the target, will assist you in determining your material strengths and weaknesses.
You can develop a strategy to improve in those areas once you've established exactly where your weaknesses are. Next, outline the appropriate PMBOK® Guide parts that are inside the required improvement and below target categories, and identify as many questions as you can in those areas. There are also numerous software simulation reports that report questions by project phase that you may use to improve your weaker knowledge areas.
Tips
Tip 1: Get a simulator!
Signing up for an online PMP test simulator is our number one suggestion, especially if you've failed PMP twice.
While the online exam simulator will cost you some money, now is the time to spend the additional money to ensure that you pass the test the next time around. The PMP test is your current sport, and you must practice, practice, practice. The easiest way to accomplish this is to use an online exam simulator, which may offer you with a large number of practice examinations as well as excellent review tools once you have completed the simulation exams.
Tip 2: Read about other people's failures and the lessons they've learned.
The second piece of advice we have for you is to read the lessons learnt from other test takers who failed their exam. Begin with the following:
Lessons learnt from first-time PMP test failures

Lessons learnt from second-time PMP test failures

Lessons learnt from third-time PMP test failures
Furthermore, reading previous test takers' Lessons Learned might provide you with ideas for how to prepare for the second time. At our website, you'll find a useful lessons learned forum. "I spent three times more for live sessions and utilized their exam simulator the first time around," Kelly, who passed the test on her second attempt, writes on the lessons learned forum. Kelly says that utilizing an exam simulator is essential and, in some circumstances, more beneficial than taking live courses.
Tip 3: Six Reasons of PMP Failure
The second step is to examine whether factors outside of the test room may have contributed to your failure to pass the PMP exam the first time around. Are you a nervous test taker? Did you not spend enough time studying? Isn't English your first language? Was there another personal factor that had a role in this situation?
Tip 4: Understand WHY Your Answers are Incorrect
This suggestion is a follow-up to Tip 1: Start answering and analyzing example questions after you have a good simulator. I want you to devote at least as much time to your review as you did to complete the questions. So, if you spend 2 hours in the simulator answering questions, you must spend at least 2 hours on the review. Review each question you answered incorrectly and learn from your mistakes. Read the explanations, check the references, go through the PMBOK® Guide, and so on. Don't be pleased with "well, I'm sorry, I made a mistake." Instead, ask as to why you were incorrect and conduct further research.
Tip 5: Don't be afraid to ask!
Don't be afraid to ask questions if you're still unclear about what went wrong in your exam or how you should continue. Ask!
I suggested in Tip 2 that you study some of the lessons learned that others have shared in our PMP discussion group after failing and then passing their test. Have you seen how helpful our community is, and how many individuals have offered advice and suggestions?
So take advantage of the friendly atmosphere and ask for assistance.
When asking for assistance, keep in mind that the more specific your questions are, the better. Just stating the obvious "PMP test 2019 was a failure for me. Help. What options do I have? "If you do this, you won't get many responses. You must be more specific and offer more information. Tell us how you prepared, what study resources you utilized, how your test went, and if you have any plans in place to prepare for your next steps.
Tip 6: Consider Getting Special Accommodations
PMI recognizes that passing a certification test might be difficult for some people. So, if you have a medical reason for needing more time, you may ask for it.
Several of our students who are 'nervous test takers' have told us that they acquired a doctor's letter and were permitted to prolong the exam duration.
The following was given to a student whose mother tongue was not English and for whom PMI did not have language assistance: "PMP applicants who do not have access to a language help in their home tongue might ask for more time to finish their test. This would have to be requested prior to their exam being scheduled." She, too, asked and granted extra time.
Tip 7: Think Positive
Your mental state is an important factor in your second round of preparation. Consider the bright side! Using visualization to get in the mood for the real experience of passing the test is a wonderful tip during the positive thinking phase. Stay quiet in a room with your eyes closed. Consider how you'll feel once you've passed this incredibly challenging exam. Imagine yourself exiting the exam room joyful and proud of your success, with that amazing feeling all throughout your body. Remember, you've already attempted this exam, so you have a good probability of passing the second time around. Part of your success is due to your preparation, and part is due to your belief in your ability to pass.
Tip 8: Don't Rush
PMI will offer you a one-year eligibility period once your application has been approved:
The exam eligibility period (the amount of time you have to take the exam) is one year. If you do not pass the first time, you get three chances to retake the test during the one-year eligibility term. (Project Management Professional Handbook)
As a result, unless you're nearing the end of your one-year eligibility period, you shouldn't take your next exam fairly quickly. Set aside time to prepare and get ready instead.
Unfortunately, not everyone follows this advice. We've seen a number of students schedule their second exam within one or two weeks after failing the first. They would frequently fail on their second attempt as well. That's why we recommend taking your time to evaluate, practice a few more simulators (see next advice), and then deciding when the ideal time to retake your test is.
Tip 9: Vary Your Study Materials
A lot of students we've talked to stated that they had spent a significant amount of time studying for their examinations and that they had scored far over the goal on their practice exams. Despite this, they failed the exam.
They said that one explanation for the discrepancy – that is, scoring well on the mock exams but failing the real exam – is that the question style on their real exam differed significantly from what they were used to in their books and simulators. They had been accustomed to a certain kind and structure of question from the book/simulator, only to be presented with vastly different questions on the actual exam. Given the additional pressure of the exam day, they had a difficult time adjusting to the new approach.
If you've seen this and believe that the example questions in your books and simulator don't match what you see on the test, it's time to switch. Choose a new textbook. Exam simulators come in a variety of formats. You know what you saw on the test, so finding a book and simulator that matches your experience is simple. This may help you become more accustomed to the situation, feel more at ease, and pass the following time around.
Tip 10: Keep your PMP study plan up to date.
After some time has gone since your failed test, you are likely in a good – or at least a better – place, and you should consider what steps you will take to replan your study.
Examine your initial PMP study strategy carefully.

Make changes to the plan depending on what you've learned in this article and your own research.

Resuming your education according to your revised strategy is now the best option.

Allow 1-2 weeks to pass before making any required changes to your study strategy and practices.
Tip 11: Reschedule
You now have a target end date for your studies after updating your study plan in the previous step, and you may book your next PMP test.
When it comes to rescheduling, we recommend that you use the same testing center for your second try as you did for your first if at all feasible. After all, you've already been there once and "know the ropes." You know how to get there, where to park, which entrance to use to enter the building, and how the center is laid out in general. This understanding relieves the stress of having to travel to an unfamiliar location.
If you must go to another area, schedule a visit to that exam center ahead of time. Students that participate in this activity say it helps them stay calm.
What if You Failed PMP Exam Twice
If you fail the PMP test a second time, you must choose between two options: You will discover in the following part of this essay that if you fail your test three times, you will be required to wait one year. After PMP fail twice, you have two options for moving forward:
Option 1
Prepare for the exam a third time and take it. This is the greatest option for the vast majority of students. You must find a way to get back on track, intensify your study, consider hiring a professional PMP coach to assist you, and then ace the test on your third try.
Option 2
Let your eligibility period end before applying again. This is an option to consider just if you are nearing the end of your one-year eligibility period. So, rather than hurrying through the exam a third time, you choose to let your exam application expire. You must then submit (and pay for) a fresh application after it has expired. You've been granted one year and three chances to retake the test.
What if You Failed the PMP Exam 3 Times
So what happens if you fail the PMP exam 3 times? While failing the PMP test three times might be frustrating, it is not the end of the world. It does, however, imply that you will have to wait a year:
If you fail the test three times in your one-year eligibility period, you must wait one year from the date of your last exam to reapply for the certification. Candidates may apply for any other PMI certification after failing a certification examination three times. For example, if a candidate fails the PMP examination three times during his or her one-year qualifying term, he or she must wait one year before reapplying. He or she can, however, apply at any time for [any other PMI exam].
In other words, if you do not pass the test, PMI will put you on a one-year waiting period, but you can apply for any of their other examinations during that time.
Please keep in mind that if your eligibility period ends without you passing the exam, you will have to reapply for certification. This implies that, in addition to the one-year delay, PMI needs you to submit (and pay for) a new PMP exam application if you wish to retake the exam after the one-year wait is up.
However, there is one more option: you can appeal the result. This entails sending PMI a written request in which you present your case. We know of two cases when students were able to convince PMI to give them a fourth and final chance. (On their fourth attempt, both of our pupils passed.) For further information, see the Handbook's "Certification Appeals Procedure."
Summary and Take-away
In most cases, students who have attended PMP prep training and subsequently studied yet failed genuinely know the contents, according to our experience. Nonetheless, they have a hard time identifying the proper responses.
As a result, the one and only takeaway we have for you is this single activity that has shown to drive students to success time and time again:
To help you prepare for your next try, use a professionally created PMP test simulator.
We wish you the best of luck as you finish your journey!
Visit our websites to get more information and free PMP Practice Exam. To download, visit our website for your IOS or Android device.