What is a project charter in project management? Any project has important documents to serve the working process, so the need for Project Charter is extremely important. If you are a person who holds important positions in the business, who is responsible for implementing projects, then this term is not too unfamiliar. Or if you are preparing for your PMP exam, then this term is a must-have in your study material. In this article, you will learn more information about project charter which will help you have an overview of it as well as better prepare for your PMP exam.
What is a project charter?
A project charter is a document created by the project initiator or sponsor that formally approves the creation of a project and empowers the project manager to assign organizational resources to project operations.
A project charter should be simple, straightforward, and short, but it must have certain essential features. It is possible to provide a charter a central position in the organization once the main components are defined. Any application of organizational strategy, organizational project maturity, program management, or portfolio management has a significant impact on the charter.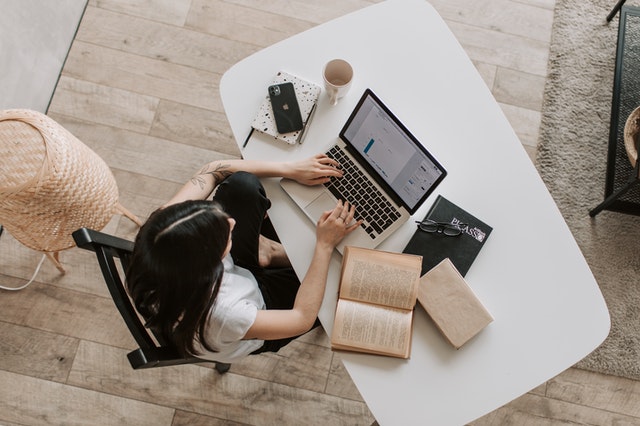 Why are project charters useful?
The importance of project charter is immense in the project management process. It formally validates the project's existence and serves as a future reference point. From beginning to end, the charter provides management with direction and a sense of purpose.
What's included in a project charter?
Project charters should offer a high-level overview of the project's goals, plans, and stakeholders without becoming bogged down in the details.. The following are common project charter elements included in project charters:
Business case
A business case is created at the early phases of a project and outlines the why, what, how, and who information needed to determine whether or not the project should be continued. When launching a new project, one of the first things you should learn about is the benefits of the planned business change and how to convey those benefits to the company.
While the project proposal focuses on why you want to do a project, it will simply summarize the project: business vision, business need, expected benefits, strategic fit, products generated, broad time and cost estimates, and influence on the organization.
The business case, on the other hand, is significantly more detailed and should be reviewed by the project sponsor and key stakeholders before being approved, rejected, canceled, deferred, or altered. It is first prepared during the project commencement phase.
The business case may need to be developed further as part of a full analysis, depending on the scope of the business shift. As a result, it should be built in stages to avoid squandering time and resources on the unrealistic.
The project's scope and deliverables
The particular deliverables your team plans to deliver should be defined in your project charter. The total amount of work required to deliver a product, service, or outcome with defined capabilities and features is referred to as project scope management. It encompasses both what goes into a project and what determines its success.
These project scope management techniques take some time and work to implement, but they will save you time, money, and hassles in the long run. An effective scope management strategy encourages open communication among all project stakeholders and team members, resulting in fewer surprises and miscommunications. Everyone is aware of and understands the scope of the job, making it simple to stay focused on the correct deliverables.
Objectives
Select a small number of primary objectives for your project charter. Maintain SMART goals: specific, measurable, achievable, realistic, and time-bound.
Needed materials
Determine the resources your team will require to succeed, including employees, cash, time, materials, equipment, and any third-party contributions you may need.
Timeline and milestone strategy
Make a project timeline with each achievement's milestones. To keep track of deadlines and accountabilities, many project managers use work management software.
An excellent project time management strategy can transform your team's procedures and have a significant impact on the scope, cost, and quality of your project from a project management standpoint.
Estimated costs
Successful projects meet the project's stated objectives with little scope creep and stay within the allocated budget. You can keep project costs under control while maintaining quality and achieving deadlines by including project cost management into your project management processes.
Cost management in project management is the process of planning, estimating, budgeting, and controlling project expenses. Throughout the project life cycle, cost management systems are in place to assist project teams in planning and controlling budgets.
Risk management is the process of reducing the impact of unexpected occurrences on a project's cost, schedule, or other resources.
Issues and risks
While it may seem counterproductive to focus on the negative, taking the time to anticipate potential problems can help your team prepare for future challenges.
Every project has its own set of dangers. Risks can be managed to some extent by taking the effort to design a project risk management approach to guarantee that threats have a limited impact on the project outcome while opportunities are maximized. A professional project manager recognizes the risks of the potential consequences on their projects and handles them accordingly, improving the project's chances of success.
Dependencies
A dependency occurs when one part of a project cannot begin until the previous step has reached a specified point. Within the project plan, it is critical to establish the best work sequence, including all dependencies. This aids in the identification of required resources as well as the identification of potential scheduling challenges, which is especially useful when the scope of your project necessitates the completion of certain activities in a specific order.
That's all about project charter components! Let's dig deeper!
Common Misconceptions about Project Charters
After knowing what is a project charter, you can read the misconceptions about it to understand it better. The project charter is a term that is sometimes misunderstood. Project managers with less expertise frequently assume it must be a very formal document. In English, the term "charter" refers to completed contracts or deeds, which are frequently founding documents for cities, educational institutions, and even political agencies. A charter is traditionally a formal, legal document. Traditional charters can be brief and straightforward, but few people consider them to be so.
On the other hand, a project charter is quite different. In most cases, it is not written by lawyers, and a project charter may or may not be legally binding.The project charter authorizes a temporary effort, not an educational institution, a state, or the constitutional government of a country.
Because of these misconceptions, many project managers are unaware that they have a charter. They give a variety of explanations for why they don't have a charter or are unable to establish one:
"There isn't a single document that contains the authorization, the project name, the business requirements, and the name of the project manager!"

"We have a document with all the required information, but it was not written by the sponsor."

"I was already told to do it by my boss. Then he emailed me all of the necessary paperwork to get started. I don't have a charter."

"When we haven't even finished gathering requirements, how can we have a charter?" We do not know what the requirements are."
How to write a project charter
Before the project begins, teams should establish their project management project charter. First, project managers meet with their team, including any relevant stakeholders, for a high-level conversation. Teams can use a project charter template to begin if they have a strong concept of the inclusive direction of the project, including stakeholder expectations. Here are a couple of product charter examples to get you started.
Make sure to incorporate all of the project charter features stated above when developing your project charter. After you have finished your draft, show it to the rest of your team for criticism and approval.
Benefits of a project charter 
Project charters have two main purposes:
Create a project roadmap—Establishing project expectations is one of the primary goals of your project charter. The project charter can be consulted whenever the team is unsure about the project's direction.
Market the project to stakeholders—A well-written project charter acts as the primary internal marketing document for your project, which you can demonstrate to stakeholders, managers, executives, and clients to help justify costs, acquire resources, and achieve buy-in.
Manage your project with confidence 
Writing a project charter takes some time and attention upfront, but the effort will be well worth it in the end. Your project charter will serve as a guiding document that will keep your team focused on a common goal and increase stakeholder trust in your project.
The project charter is a crucial element of every project since it acknowledges the project's existence and allows the project manager to begin work on it. This article may help you understand what is a project manager and its importance, as well as numerous other areas of project management. 
Visit our websites to get more information and free PMP Practice Exam. To download, visit our website for your IOS or Android device.