So, are you still euphoric about becoming a PMP? All of your efforts have paid off; you have completed the PMP training and are now a member of the select group of Project Management Professionals. You may have been noticed by your classmates, coworkers, or clients. So, what else is there to ask for? Did you know that your PMP Certification has to be renewed? What is PMP Renewal and how can I renew my PMP? "Oh no!". You must think "Do I need to retake the test?" I have excellent news for you: you do not need to retake the exam to renew your PMP.
Overview PMP Certification Renewal
Starting The Process
You must first log in to the PMI website to begin the process of renewing PMP certification. To be eligible for renewal, you must have earned a total of 60 PDUs during the previous certification cycle.
PDUs can be obtained by participating in a variety of developmental activities. They're mostly classified into two groups:
Education entails obtaining appropriate knowledge in order to improve your technical skills and company management capabilities.
Give back to the profession: This entails participating in a variety of activities while utilizing your specialized skill set in order to help the trade grow.
The table below shows how PDUs can be obtained using both approaches:
| Details of certificate | Cycle | Minimum PDU's in education | Maximum PDU's in giving back | Total | | | |
| --- | --- | --- | --- | --- | --- | --- | --- |
| PMP | 3 years | 35 | 25 | 60 | | | |
One PDU is awarded for every hour of learning, which may be achieved by taking a course or training, attending organization meetings, or having a conversation with experts. As a result, before paying the PMP certification renewal cost, you will be asked to submit the amount of PDUs you have earned.
>>Read more: PMP certification requirement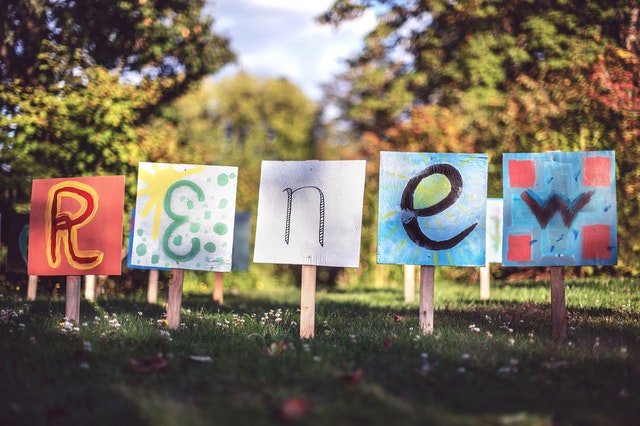 PMP certification expiration
The PMP certification is only good for three years.
Why should you make a PMP Renewal?
Remember, under the Project Management Body of Knowledge, process improvement and continuous improvement are important (PMBoK). Yes, the certification follows the same principle. The Project Management Institute (PMI) thinks that you should stay current with the profession. That is the main objective for the PMP certification renewal process. PMI also recommends that you stay up to date on the latest developments and best practices used by project managers all across the world. As a result, you must renew your certification every three years from the day you were first certified. Your role as a "PMP with good standing" will definitely reflect this.
What are the steps of PMP Renewal Process?
The first step in renewing your PMP is to log in to the PMI website. You may access the 'Continuing Certification Requirement System' through 'my PMI' (CCRS). You may report PDUs, check the history of PDUs reported, and get an overview of your certification status from this page.
PMP Renewal Step 1: During the three-year certification cycle or continuing Certification Requirement cycle, earn 60 PDUs.
You must earn PDUs in order to renew your PMP certification. What exactly is a PMP PDU? What are your methods for obtaining them? PDUs can be earned in either the 'Education' or the 'Giving Back' categories. Under the 'Education' category, you must earn a minimum of 35 PDUs, whereas under the 'Giving Back' category, you cannot report more than 25 PDUs.
How to get PDUs for PMP certification renewal?
For your PMP certification renewal, you can earn PDUs in the following ways and report them using the CCRS. One PDU is awarded for every hour spent studying or giving back. The PDUs should be based on the PMI Talent Triangle, which covers "technical project management," "leadership," and "business/strategic management."
For each component of PMI's Talent Triangle, a minimum of 8 PDUs must be acquired in the Education category. The remaining 11 PDUs can be found in any triangle component.
| Education Category | What can you do to earn PDUs |
| --- | --- |
| Course or Training | Attend formal education online or in a physical classroom, online e-learning, training from a Registered Education Provider (REP), and seminars/educational events hosted by PMI Chapters. |
| Organization Meetings | Professional gatherings with learning sessions, networking activities for PMI chapters. (For each meeting, you cannot report more than 2 PDUs.) |
| Online or Digital Media | See PMP PDU Courses Online for recorded webinars, online training, videos, podcasts, and recorded training that let you learn at your own pace. |
| Read | To expand your knowledge, read books, articles, white papers, and blogs. |
| Informal Learning | Discussions with specialists, mentors inside the organization, or representatives from other professional organizations |
The other category is 'Giving Back,' which entails making a contribution to the profession. You'll also get PDUs because you're sharing your experience and putting it to good use for the profession. You will receive 1 PDU for every hour of contribution.
| Giving Back Category | What can you do to earn PDUs |
| --- | --- |
| As a Practitioner | You apply your expertise to projects as a PMP. |
| Create Content | You can create articles, white papers, blogs, and material for project management webinars. |
| Presentation | You may develop and give a talent triangle presentation in seminars, conferences, network events, or within your company. |
| Share Knowledge | Using your experience to educate, coach, and mentor others to improve their knowledge |
| Volunteer | To assist the project management profession flourish, provide your services for free. Volunteer through PMI chapter activities, becoming a member of different PMI committees, and more by registering on PMI's Volunteer Relationship Management System (VRMS). |
How to Report PDUs for your PMP Renewal?
You must report your earned PDUS in order to renew your PMP. The Report PDUs link in the CCRS assists you in filling in the required information. Under the three components of the talent triangle, you must provide the Provider name/ID, Activity ID/name, Activity Dates, and the number of PDUs claimed. You will receive an update on the number of PDUs authorized, refused, and claimed once you submit this information.
Would it be a waste of PDUs if you had more than 60? It is never in vain to learn! Up to 20 PDUs earned in the previous CCR cycle can be carried over to the following CCR cycle.
PMP Renewal Step 2: Fill in the application for certification renewal
The application is the second stage in the PMP Renewal process. You may either fill out the online renewal application and submit it online, or you can download the application, fill it out, and mail it in. Before submitting, you must include your contact information, member ID, and payment information.
PMP Renewal Step 3: Re-confirm you abide by the PMI Code of ethics
You must agree to follow PMI's code of ethics in order for renewing PMP certification.
PMP Renewal Step 4: Pay your PMP renewal fee
How much does it cost to renew your PMP? You have to pay a reduced price of 60 USD as a PMI member. If you are not a member, the PMP renewal cost $150 USD. If you've already earned 60 PDUs, you don't have to wait three years to finish. You can complete the PMP renewal process whenever you have 60 PDUs in your account. However, don't wait more than 90 days after your CCR expires to renew your PMP.
>>>Read more: PMP Exam Cost
PMP Renewal Step 5: Get the confirmation from PMI on your certification status
The confirmation phase is the final step in the PMP Renewal process. You will receive information on your PMP renewal confirmation and a certificate showing your new CCR cycle when you finish the payment. If you completed the PMP Renewal successfully, you will be listed as having an 'Active' status and a PMP in 'Good Standing.' If you do not complete your PMP Renewal within one year of the conclusion of the CCR cycle, you will be placed on 'Suspended' status. To prevent problems, make sure you finish the PMP re-certification within that time frame.
Filling Online Application
After that, you'll have to fill out an online application to renew your PMP certification. It must include all of your qualifications as well as your contact information. After that, you'll have to reconfirm your commitment to PMI's code of ethics and sign the renewal agreement.
PMP renewal fee
The stage after that is the payment of the PMP renewal fee. The cost structure connected with renewal is depicted in the table below.
| Type of member | PMP Renewal Fee (in USD) |
| --- | --- |
| Member | $60 |
| Non Member | $150 |
There is no requirement to wait until the three years have passed before paying the PMP certification renewal fee and completing the process. You may proceed with the PMP certification renewal processes once you have achieved 60 PDUs. However, make sure you don't put it off any longer than 90 days after your CCR expires.
The day you pass your first exam is the start of your first certification. The date on which your certification expires will be three years from this date. It is advised that you pay your PMP certification renewal fee before your certification expires. After completing the process, PMI will send you a confirmation and a new certificate indicating the start of a new CCR cycle.
PMP renewal is an essential requirement that does not need nearly as much effort as earning one! As a PMP expert, you need to be recognized so that your efforts and abilities are properly paid. A PMP certification can play a role as a stepping stone, a competitive advantage, or a source of pride, among other things. The loss of one may have a tremendous negative impact. As a result, as soon as you acquire a PMP certification, you should make it a point to renew it.
Visit our websites to get more information and free PMP Practice Exam. To download the free PMP Practice Test, visit our website for your IOS or Android device.