For many project managers and organizations, the Project Management Professional (PMP)® test is the "gold standard" credential. Both for the exam and for the eligibility requirements, the standards are set high. You must be able to demonstrate that you have completed 35 contact hours of formal education. Are you starting to notice the costs start to mount up?
The Project Management Institute (PMI) publishing the latest edition of the PMBOK® Guide is larger than ever before. The test covers a wide range of topics and is far more experience-based than previous versions. As a result, memorizing what you need to know is no longer sufficient. You must also be able to comprehend and apply concepts.
Many project managers realize that they need to do more studying and exam preparation before they are ready to make such a significant career investment.
So, how much does the PMP exam cost in total?  This article is a comprehensive list of all fees, charges, and costs involved in obtaining your PMP certification. We set everything out for you so you can plan for your PMP fees.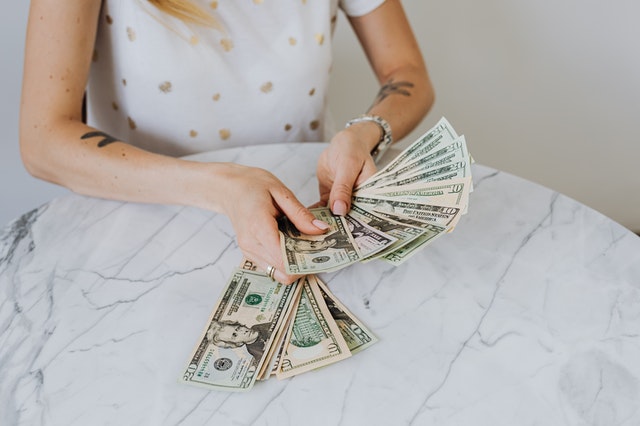 PMP Certification Fee
So how much does it cost to take the PMP? When people think about how much the PMP costs, the test price is usually the first thing that comes to mind.
The charges are all given out in the table below, which is extracted from the PMP Handbook.
EXAM ADMINISTRATION TYPE
PMI MEMBER STATUS
US DOLLARS
>EUROS
Center-based testing (CBT)
Paper-based testing (PBT)
member
$405
340
Center-based testing (CBT)
Paper-based testing (PBT
nonmember
$555
465
Reexamination CBT/PBT
member
$275
230
Reexamination CBT/PBT
nonmember
$375
315
CCR certification renewal
member
$60
USD only
CCR certification renewal
nonmember
$150
USD only
The fees are the same whether you take a paper-based exam or go to a test center. As you can see, becoming a member comes with considerable savings – more than the cost of membership! You'll also get the PMBOK® Guide for free!
Remember that even if you just join as a member for a year, and if you become a member in the year of your exam, you will still benefit in the long run on your path to becoming a PMP.
It is not required to be a PMI member, but if you do, your overall PMP fees will be cheaper. Depending on whether you are a PMI member or not, the PMP cost ranges from $405 to 555 dollars.
PMP exam fee on exam day
Depending on where you live and how close you are to an exam testing center, you may need to spend for the following items:
The expense of travel (public transport or mileage if you are driving)

Hotel costs if you need to stay the night before or after your test, depending on the time of your exam and the distance travelled.

Meals on the day of the exam, as well as meals en route to and from the exam

If you're driving to the exam center, you'll have to pay for parking.
To take a day (or more) off work, you may have to "pay" with vacation time. Check with your boss to see whether your company offers study leave for examinations. If your employer does not provide this, you will have to offer to time off using your annual leave allowance.
Cost: Various, depending on your trip plans and situations. Consider all of the factors and include them in your budget.
Rescheduling Fee
You may be unable to move because of work or personal obligations. What if something happens on the day of your exam? Maybe it's the day you're scheduled to go to the exam testing center – or return home?
You may reschedule your PMP test, so there is some flexibility in that regard. There is, however, a fee for this, as you might have to pay.
When arranging your test, make sure you'll be available on the scheduled day to avoid paying a rescheduling charge.
If you reschedule within 30 days after your test, the PMP cost is $70.
How to Pay Your PMP Certification Costs
You may pay for your PMP test cost in three ways as follows:
You are responsible for all expenses

The charges are covered by your employer

You've been awarded a scholarship.
In fact, you'll probably perform a combination of these. You might, for example, receive a scholarship for a course and then pay for the exam entrance price on your own. Your boss may allow you to take the exam on a day off. Alternatively, your company may pay for your training and exam, including transportation to and from the test center, but you must purchase your own study material. You should go through your budget and evaluate the many possibilities for funding each part.
Even if your organization does not have a formalized program for funding professional development, it is still worthwhile to discuss your plans to take the PMP test with your boss. They may have access to a training and development fund or another 'hidden' budget.
At the very least, they might be willing to grant you an extra day off work to take the exam. It's never a bad idea to ask!
Learn how to schedule for your PMP exam in PMP exam schedule
PMP Exam Cost for Retaking the Exam
While we're looking at all of the expenses involved with becoming a PMP, consider what may happen if you don't pass the test the first time.
I hope you do, but there's always the possibility that things won't go as planned on the day. The reexamination charge is the first expense to consider if this happens.
Take some time, though, to consider why you weren't successful this time. This analysis will assist you in identifying the key areas where you need further study time. Also, possibly more study tools to help you prepare for your next exam.
For instance, were you confident in your knowledge of the material but ran out of time on the exam? More test preparation would be beneficial, therefore you would benefit from taking entire examinations with a premium exam simulator to get used to moving between questions quickly.
Talking about your exam day experience might also help you identify areas where you'd like to spend additional time. Discuss your experiences in online forums or hire a professional coach for a few hours. You will surely gain knowledge that will support you on your next try.
The cost of reexamination is $275 for PMI members and $375 for non-members.
If you fail your PMP exam, see Failed PMP Exam for more tips on passing the test the next time. 
PMP Costs AFTER You Pass Your Exam
You passed the test? Congratulations! Did you realize, though, that your PMP certification isn't permanent? When putting out a budget for your PMP certification fees, don't forget to include in the cost of PMP renewal.
To renew your PMP, you do not need to be a PMI member! If you are not a member, however, it is more expensive to renew.
Your PMP must be renewed every three years. The expenses of doing so are as follows:
Fee for PMI membership is optional

PMI Chapter dues are optional, however, they do provide low-cost PDU alternatives

PMP renewal fee is required

The cost of earning 60 PDUs over a three-year period.
PDUs may cost anything from nothing to the cost of attending a large PMI regional conference, so expect to pay a range of prices depending on how you acquire them.
Many PMP holders choose a combination of free and low-cost PDUs. If you plan ahead, you can obtain a big number of PDUs at a low cost.
Update: PMI has dramatically altered the PDU rules, making it easier to earn these PDUs at a cheaper cost than it was only a few years ago. However, each PDU you get will take an hour of your time to acquire.
Cost: A PMI member pays $60, whereas a non-member pays $150.
How to Save Money on PMP Certification Fees
Unfortunately, there is no free way to obtain PMP certification. You may, however, keep prices low. Here are some suggestions for making your PMP certification more affordable.
Become a member of the PMI: As a PMI member, you will save $150 on the test fee and $100 on re-examination expenses by enrolling. In addition, PMI membership provides access to a variety of study materials including commercially available project management textbooks. It also saves money on the costs of the PMP mock test. Most significantly, one may have unlimited access to materials that will keep one's expertise current with current trends
PMP Newsletters are available for free: These frequently include useful test preparation tips and methods, as well as example questions.
Free PMP forums: Our online forums are full with helpful people that are willing to help one another
Check your local library to see if any PMP prep books are available: You might be able to borrow books from your company's project management office or from your coworkers
Prep Books: Look for used PMP test books that are compatible with the current version of the exam
Make use of free trials: Many businesses provide free trials of their services. Early on in your studies, they are an excellent idea. To get started, sign up for the freebies and use them. You'll also find out fast if you enjoy the product, allowing you to give it a complete test run before making a purchase
According to PMI, project managers who have earned their certification earn roughly 20% more than those who have not. As a result, a small investment, including PMP exam cost now will pay off in the future as your earning potential increases.
Obtaining your PMP certification is, in the end, a good decision and a wise career move. Pursuing this road is worth the cost and effort ​when you consider the great return on investment that is your future as a project management expert.
Visit our websites to get more information and free PMP Practice Exam. To download the free PMP Practice Test, visit our website for your IOS or Android device.