Project management is a task that requires meticulousness because it determines the effective implementation of the project. It plays a key role in tracking and completing projects. However, not everyone knows how to manage projects effectively. That's why the project management template is built up. Let's follow this article for more useful information!
What is a project plan template?
The project management pattern is an essential element for scaling successful projects. It briefly describes how the project will achieve the goals and priorities mentioned.
Customizable templates allow you to adjust the content of the template structure as well as the related information to fit your project's demands and features.
Let's take a simple example. In case you need to use a project management template from Microsoft Office, it is possible that you have to modify the general template in order to add your company information and specific project features when creating a new project plan. Thanks to the development of customizable templates, now you can have a chance to completely save this information directly in the available template, therefore, it will be automatically populated when you need it.
Learn more about project plan outline in Project planning.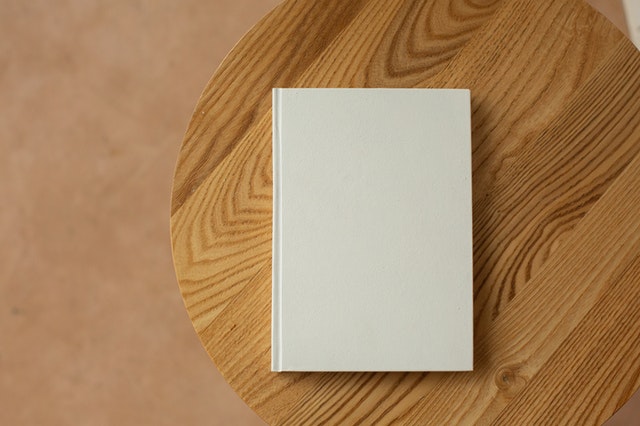 Types of project management template (Project plan examples)
In the management process of any project, there are a large number of chances for you to use customizable project templates instead of starting from scratch. Below are several opportunities that you should pay attention to. Let's remember these innovative types of sample project plan templates in case you have to decide to build project management software.
Request forms
In the management software of any project, request forms have the responsibility to capture the work requests when they come in. These types of forms allow you to establish a specific process for the demand of submitting, keeping track, evaluating as well as implementing these requests.
In case you have to create a templated request form, let's remember to prompt the user/guesses to provide several related details about their work-associated request. Template requests will usually offer a variety of question types, including short-answer questions, paragraphs, multiple choices, date responses,… or some other related ones.
Creative brief templates
The process of creating an effective creative brief template allows you to synthesize and organize requirements into a precise and general theme. Brief request forms often require a general view of the request, including the profile of the audience, specifics on execution, as well as the specific names related to stakeholders within the project.
IT/help desk request templates
The IT/help desk requests are templates designed for the purpose of saving or minimizing technicians' valuable time as well as optimizing project resources by clarifying important project details or requirements. It also assigns a priority level to the project request with the purpose of workflow optimization.
HR & administrative request templates
This type of form is designed to help department personnel collect important information, minimizing the need to exploit small information from project employees.
Templates designed for tasks, folders, and projects
This type of project management software template allows you to structure or refactor your project or tasks to help optimize the administration process. The folders are created based on variable criteria you set and can be changed depending on your needs.
Templated tasks, folders, and projects is completely ready to give you innovative frameworks to start working smoothly. If you recognize the similarities between your jobs, let's build a custom template to save time and effort.
Templates for tasks, folders, and projects give you the opportunity to simply duplicate. By building a clear folder structure, you can ensure consistency throughout your project management. With the given templates, you have predefined outlines and structures, helping you to create a new project or task easily without much effort.
Report templates
The report templates are designed with the purpose of helping you create display reports easily. In addition, it is also built to help you track work progress or evaluate work scientifically, helping you distinguish what work is in progress and what needs to be delivered. Reports in project management are also considered an innovative method to report the working progress with related stakeholders.
Here are several popular report templates:
Active tasks by assignee: Helps keep track of active tasks, work in progress, and tasks assigned by Stakeholders.

Weekly project status: This allows you to track the project's status, including their finish date, and even the owners.

Overdue tasks by assignee: Overdue tasks which are made from the folders or projects.

Projects due this month: They are selected projects due this month, including the owner, status, finish date for the purpose of tracking the progress within the month.

Unassigned tasks: Keep track of tasks that have not been assigned or are about to be assigned. Helps you to be aware of the upcoming task of the project.
But what in case you've got clients or partners who have particular criteria they need to see in reports? On the off chance that you're working from a standard layout, you'd have to alter the report every time. Luckily, with the customizable formats in your venture administration program, you'll be able alter the layout and after that run the asked report as numerous times as required, with no extra control required.
Several other popular project plan templates
Here are a few more ventures and exercises that can take advantage of the utilization of formats:
Professional services management

The event management

Product launch

Incoming approvals

Social media or websites plans

Occupation candidate tracking

Planning of editorial calendar

Agile frameworks
In order to understand how to utilize these project management templates, read more about Project management.
Benefits of customizable templates
It's fundamental to select a venture administration apparatus that's adaptable sufficient to bolster distinctive extended prerequisites and people's special work styles. Customizable formats permit clients to make personal sees and reports that reflect their working fashion and the data they care approximately.
Customizable ask shape formats moreover empower you to differ the data asked and collected based on the client or situation. For example, customizable frame formats give you the adaptability to different questions for diverse sorts of clients or ventures.
After all, the work admissions ask form for a fixed-price benefit venture requires essentially diverse data than the shape for a cost-plus-material and labor project. Customizable layouts are not guaranteed that everybody begins with the proper structure and organize but they moreover lower the chance of fundamental data being missed.
In case you begin to work on a venture, a blank canvas can be alarming. How do you guarantee you've got everything you wish/require? How do you align your objectives and needs with other groups? Is there a way to make a formal handle to keep repeating work steady?
The answer, of course, is using these types of customizable templates in the working process of your project management software.
On the off chance that you begin an unused extend from scratch, you and your group are in your possession to gather all of the data almost what assignments, deliverables, prerequisites, etc., are required. In comparison, in the event that you begin with a layout of a comparative template, you as of now have most, of this data, is populated, and your group basically must affirm that it's all significant.
This procedure brings down the hazard of overlooking critical necessities, and it also decreases the time it takes to gather data and kick off a venture. Customizable formats make duplicating work simple by computerizing tedious forms and keeping up consistency over ventures.
The most important thing is that customizable templates in the management procedure of projects set you and your group up for repeatable victory and make you more proficient.
The above article has provided you with beneficial information about the project management template. We all hope that this information will help you have a better start to your manager career.
Visit our websites to get more information and a free PMP Practice Test. To download, visit our website for your IOS or Android device.