Project management is an important aspect to ensure that projects are completed according to set standards. Project managers receive high salaries and good benefits. So do you have information related to this field yet? Let's follow this article for more beneficial information.
Project Management definition
Before discovering what is project management, we need to have a clear concept of what a project is? To be more specific, a project is understood as a process consisting of works that are coordinated with each other, have a start date, an end date and work towards a certain goal. In particular, the project is limited in terms of time, cost, and resources, so it is necessary to perform project management to achieve the goal in the most effective way.
Project management is the process of planning, coordinating time, resources, and monitoring the development of a project to ensure that the project is completed on time, within the approved budget. Specified requirements for the technical and quality of products and services by the best possible methods and conditions.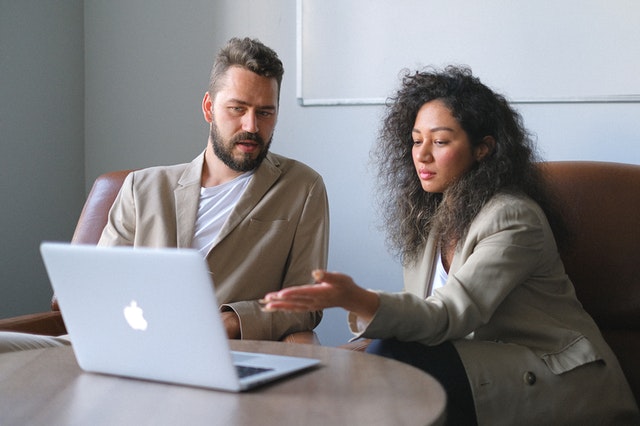 What does Project Management entail?
So how project management works ? In fact, project management is not an easy task, including starting, planning, executing, controlling, and closing a project. Even harder, that project is assigned to a team of your choice, setting specific goals to be achieved within a defined deadline with a defined budget.
Here are the top 6 requirements anyone interested in project management should know. Learn and improve your project management skills!
Risk Management
Doing anything is risky. Planning a project, big or small, is inherently risky. It's part of your job to see those problems before they become problems. Therefore, before undertaking a project, you must begin the work of identifying, assessing, and controlling risks.
The more you can manage risk, the more likely your project is to succeed. Of course, you can't anticipate everything that can happen in the lifecycle of your project. There will be unforeseen problems that arise, so you need to have a process in place to handle those when they arise.
Expense Management
It is important for you to create a budget for your project. Your first job is to ensure that the budget is realistic and able to meet the financial needs of the project, and second, to control those costs through project execution.
Unless you are lucky to work for an organization with unlimited money, you will face certain financial constraints. It takes a lot of skill to figure out how to save every penny of that limited amount of money.
Communication
Communication really goes hand in hand with leadership. You can't be an effective leader if you can't articulate what you need your team to do. But you're not just communicating with your team, you'll need to communicate clearly with everyone involved in the project, from suppliers and contractors to stakeholders and customers.
Project Management process
What is project management process? The process is carried out according to the exact stages and data to ensure the completion of the required work smoothly and with the highest efficiency. With a standardized process, the smooth application as desired is what you can guarantee.
Project planning
The development of specific and detailed project management plans and processes should be carried out fully and comprehensively. From customer requirements or implementation time, costs to spend, human resources, possible risks, to integration, communication, using material management software should be considered carefully to build accurate cost planning… 
Project Execution
The implementation of the project needs to proceed sufficiently, with all the tasks specifically outlined in the plan. But in fact, when implementing and thinking strategically, there are errors that need to be adjusted by the management, as well as the staff responsible for making flexibly and appropriately based on experience and knowledge each has.
Project control
In this step, the comparison from the plan to the actual situation needs to be made in order to make reasonable and timely adjustments when needed. Any adjustments or changes can affect the whole progress of the work or require a re-planning, or a return to the project settings depending on the specific circumstances.
Changes in execution are inevitable when working on a given project. However, regardless of the change, big or small, it is necessary to learn carefully and specifically to ensure the project management process is well implemented, minimizing the impact to the maximum extent as desired. reality.
Project closing process
Finalization activities to close the project are performed in this stage. Perform in a methodical and complete way to finish the project well. The contractor now hands over the product, receives feedback from the customer and backs up all records, etc. This process is usually not in order, and at the same time, it is easy for problems to arise. Therefore, it is necessary to be careful and careful to minimize negative problems.
To understand project management better, you can find more information about Project management principles. 
What are the benefits of Project Management?
If the project is not well managed between the implementer and the customer, there will be many arguments with unclear goals, lack of resources, impractical planning, high risks, poor product quality, poor projects budget payments, and delays.
The purpose of project management is to bring success. Also, projects management also improves the relationship between project implementers and customers, shortens implementation time, reduces costs, increases quality and reliability, improves labor productivity, and improves internal coordination. more, improves workplace morale.
Below are some specific benefits of project management:
Help managers assign work, track and monitor the completion of work not only of individuals but also of a group of employees

Support managers can easily identify the work related to each employee under their command that they need to focus on closely and make timely adjustments

Ensure there is a proper plan to execute strategic goals

Ensure the quality of the work being carried out and performed is as expected

Ensure risks during project implementation

Ensure the right people are working on the right goals, avoiding ambiguity and distractions – ensuring the right project process is in place throughout the project's lifecycle

Ensure project progress is continuously monitored and reported

Customers can track whether what you do is in line with their original goals

Gain experience from all the successes and failures of the previous project
Project management tools and resources
Good implementation of the project management process and the use of management support tools help each plan to be completed with high efficiency, with ideal results as desired. Therefore, improving work efficiency, supporting business development are guaranteed as well as what you require. 
Some effective tools commonly used in project management are as follows:
Project management with Microsoft Excel
This is a completely free, user-friendly project management tool. For simple projects whose requirements are not too complicated, the data generated is not much during the implementation process, using excel is an effective tool to support effectively and get the job done well.
With cost savings, easy operation, the application process goes smoothly. However, the use of excel still has certain negative issues that need to be understood and clearly identified before making a reasonable decision.
Project management with Mona PMS 
Each project management support tool when put into use possesses completely different advantages. With Mona PMS, it provides the ability to support the actual requirements and requirements of each company for plans and projects that need to be completed. The use of Mona PMS software provides the ability to optimally support the work between members of a well-executed team.
Support in planning, distributing the work of each project, or tracking results,… are all well done. It can also improve work efficiency guaranteed to make it easy to create a cost-effective solution. Not only that, quickly detecting and promptly handling errors is also an outstanding advantage that helps Mona PMS software when put into use to help support the work of each business to be done as well as required. In addition, Mona Media has software programming services, integrating additional features if customers have demand.
Project management with Trello
Trello project management software is developed with two separate versions, in which the free version is provided to help meet the needs of many businesses, with the ability to save costs. It allows users to use it for a lifetime and without paying any costs to manage the project as well as it should.
Using Trello is appreciated through the many useful features provided such as an unlimited number of boards and created to-do lists, the feature that allows using 10 task management team boards, etc. Whether it is a projected individual, or teamwork can use Trello software to support comprehensively and effectively.
Project management with Wrike 
Wrike is a powerful project management tool to support the work of businesses. Efficient planning, delivery, and receipt of work are supported with quality software when it comes to using. Not only that, the ability to integrate with project management via email makes Wrike software highly appreciated when put into use for practical needs and requirements.
Possessing many outstanding advantages, Wrike software is highly appreciated and trusted. These include the ability to edit, update information or plan an overview, support situation analysis, and measure project results,… along with many other essential features. The use according to the requirements of each business, supporting the work to go smoothly is easy to achieve.
Project management with MISA AMIS
Optimization to the maximum productivity of each project is what MISA AMIS software can guarantee to bring. Through that, the operation of each unit can go smoothly, all objectives are completed as well as required. With all the necessary features from planning, to assigning work, updating progress, monitoring the completion process, or evaluating work productivity,  it helps the project to be completed and developed as well as required. 
Terms related to Project Management 
Agile is an agile working method designed to adapt to rapid changes. Teams are often small and work in short sprints without lengthy processes or blocking methods to slow them down.
The backlog is a complete list of tasks that make up the entire project scope. Backlogs are sorted and executed in order of priority.
A baseline is an initial plan or estimate for a project's progress, budget, scope, and goals. It is an important tracking tool for comparing progress and making adjustments.
A bottleneck narrows and limits the flow, speed, and capacity of a project. This could mean that the stakeholders have too many distributions to approve or the processes may be overwhelmed.
Budget is the total estimated cost to complete a project. Project costs should be calculated as the sum of the parts and include the phases, project tasks, operating costs, labor, and required tools or services.
Milestones are key points across the project timeline that can be used as markers to celebrate and measure progress.
Project constraints are any factors that may limit the success of a project such as issues of risk, scope, time, budget, and quality.
The project life cycle is the stages a project goes through from inception to planning, implementation, and completion.
Project management software
Similar to a project management dashboard, this software is used for all aspects of project management from planning and resource allocation to communication between stakeholders and team members. group.
The Critical Path Method is a modeling technique for the step-by-step scheduling of a project. It is an effective method that is based on the amount of time for completing tasks and helps determine the task order and progress for the whole project.
5 recommended Project Management tool
The world-renowned tool that helped build the Hoover Dam, the Gantt chart is a visual way to show work as units of time. Gantt charts are an important tool in planning and aiding in project schedules when considering the dependencies that exist between different work items.
When first launched, Gantt charts were drawn on paper, then drawn over and over again to reflect schedule changes. Project managers then started using pieces of paper or blocks to represent Gantt charts so that they could be easily moved as needed. There are several tools that offer online Gantt charts.
Before we get into what a work breakdown structure is, let's get to the scope first. The scope of a project means the work and resources needed to accomplish the goals of that project. If it deviates or changes the center of gravity, we call it "out of range". For example, if your goal is to write a book, researching promotional activities for the finished book would be outside the scope of that particular project.
A work breakdown structure (WBS) is a work structuring tool used to break down your project into manageable chunks. WBS is a tree structure that divides the scope into several units. WBS follows a hierarchy, where the end goal is broken down into phases that can be further broken down into tasks or subtasks. There are several rules that help divide a project into parts. One of the interesting rules is the 8/80 rule, according to which the lowest level work item should not need more than 80 hours of work or less than 8 hours of work.
As a graphical way of representing project values, a baseline is a standard you set for your project to measure actual performance. The project baseline includes the scope baseline, the cost baseline, and the schedule baseline. Baselines help track real-time progress.
Unscheduled work is a major factor that can affect project cost, time, and scope. This causes a domino effect. First, there is a risk of the project going out of scope due to additional work. Otherwise, the time and cost of the project will also increase. If you don't want to work around those limitations, then project quality is not a priority.
You may be wondering what it means to build a connected team with project management. The relationship between the team and its stakeholders is just as important as the planning or execution of a project. One way to improve morale as well as increase productivity is to organize healthy activities or competitions. After all, the purpose of this intimate little contest is to energize everyone. From group surfing lessons to meals together, there are lots of fun activities you can use to build your team.
Team building activities can include incentive competitions conducted in a controlled environment to eliminate the rivalry that is part of everyday workplace culture. At the same time, it can encourage creativity, facilitate the development of various talents of team members, and motivate everyone to come together to find the best solution.
Communication management plan
The project communication plan ensures a constant, continuous flow of information between project members, customers, and other stakeholders by establishing steps for who communicates. A communication plan ensures everyone involved is informed and helps maintain relationships.
There are clear benefits in providing information to stakeholders as meeting their needs is an integral part of a project's success. A communication plan will help address any risks that may arise and improve cooperation among team members.
Tips for successful Project Management
Deeply understand your project
A solid foundation is obviously the backbone of a project. The platform is something that every project manager should consider as it is a top priority. To create a project, you need to understand down to the smallest detail.
You should start by defining and understanding the expectations of the client as well as the project stakeholders. It's equally important to develop the best project plan, giving you specific goals and processes to follow. As part of the planning phase, you also need to clearly define the roles and work responsibilities you want to have on the project.
Define project requirements
Once you have a clear understanding of the project, the next thing you need to do is to define the project requirements. Only when you know what you need will you have the right resources to do it. 
Let's build a team capable of executing the project plan effectively. Once you've assembled your key team members, you must define specific roles and assign appropriate tasks to them while keeping in mind each person's strengths, skills, and expertise.
Understand your project team
The skills and strengths of the project team you choose pose a significant impact on the success of a project. A good manager will learn carefully to know about the inherent strengths and weaknesses of the subordinates.
An accurate understanding of each individual on the project team helps them allocate the right work to the right people. Harnessing the strengths of each partner offers the only important advantage of ensuring greater productivity.
When all the subordinates are giving their best effort, the project is quite likely to succeed. While it's invaluable to capitalize on the strengths of your employees, you can't deny that they also have some weaknesses. Make an extra effort to help people overcome their weaknesses. But be tolerant and flexible enough to deal with errors or delays in the best spirit.
Consistent and effective communication with stakeholders as well as customers is essential to running a project smoothly. Make sure that any member of the team can contact you at any time and without any further thought. Ineffective communication is one of the main causes of project failure.
Clearly define project milestones
Identifying key moments throughout the project life cycle helps your project produce results. You can do this in the most effective way by creating a project lifecycle that clearly defines the main phases. These phases include project initiation, planning, implementation, and closing. In addition, you also need to evaluate the project's performance and progress after each phase is completed.
What's more, these milestones are reliable indicators of the team's performance and how they contribute to the success of the project.
Invest in project management application
You may already possess all the qualities of an effective project manager. However, you can use assistive technology to help you improve the quality and efficiency of your project output.
A suitable program can store all the data and allow you to share it to collect reviews from customers and stakeholders easily. There are many different apps on the market, but pay attention to your needs and budget.
The final tip to ensure your project is successful now and in the future is to evaluate it. A comprehensive assessment helps you to understand the strengths and weaknesses of the project team and the method of implementation. You can see what makes the project a great success as well as what makes it difficult with dilemmas. You can even see what you can do to prevent problems or problems with other projects in the future.
Besides this, you can learn more about Project Management Process to understand how project management works. 
Above is the basic information about everything around project management as well as its importance and tips for successful project management. We all hope that you can have a deeper knowledge of this field for more promotion.
Visit our websites to get more information and free PMP Practice Test. To download, visit our website for your IOS or Android device.