There is no double that achieving the position of a project manager is always the dream of most individuals. This position not only brings you an attractive salary but also high social status. However, not everyone knows what is a project manager as well as how to take this poison. Let's follow this article for more beneficial information.
What is a project manager?
A project manager (which is also called PM) is a person appointed by organizations and companies to lead a team/project, and responsible for the accomplishment of project goals.
In reality, the project manager is the intermediary between the client and the project team, to provide both parties with what the other is expecting from the project. Therefore, communication between the client and "the project resources" takes place through the project manager. The project manager leads the team to ensure that the goals are achieved and delivered to the client within the specified deadlines without any errors. The project manager is considered as a locomotive and leads the project to success, as the fate of the entire project depends on them.
The project manager's role is different from that of a functional or operations manager. Usually, the functional manager is only focused on providing and overseeing a function of the business, while the project manager is the person responsible for ensuring effective business processes.
In general, project managers are responsible for meeting the requirements: work requirements, team requirements, individual requirements. Since project management is an important disciplinary strategy, the project manager is the one who aligns the project strategies and the project team.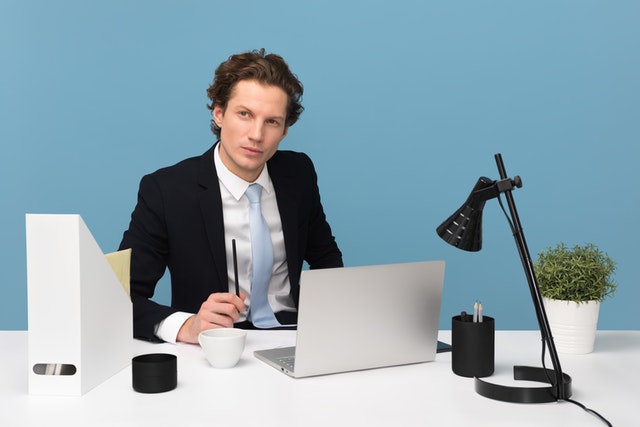 Responsibilities of project managers
So what do project managers do? Project manager roles includes overall management, but they are rarely directly involved in the activities that actually produce the result of the product. The project manager also oversees any project-related tools and techniques to ensure the project is working properly. Here are some specific tasks that a project manager needs to take charge of during their work:
Project manager duties regarding external affairs:
Build and maintain good relationships with customers as well as stakeholders of the project.

Support stakeholders and partners to come up with ideas and goals for the project to ensure feasibility.

Establish and maintain relationships with third-party partners (material suppliers, contractors,…).

Meeting with customers when it is necessary to define contract details and clarify each specific requirement of the parties.

Participate in relevant conferences, seminars, and training to enhance professional knowledge.
Project management tasks regarding internal affairs:
Make a detailed plan to track the project and its progress. Ensure that all the projects can be completed successfully within the given time and budget.

Estimate the time, cost, and human resources required to complete the project. Monitor changes related to project scope, schedule, and costs.

Allocate available resources of the enterprise and propose to recruit new personnel if the job requires it.

Measure the effectiveness of project execution with the right tools and techniques. Monitor the implementation of the project, especially analyze what has been done and not done to draw lessons for the following projects.

Report the problem to a higher level when you can't solve it yourself. Perform other related tasks under the direction of higher-level officials.

Monitor budget spending and eliminate unnecessary expenses
After understanding the role of a project manager, let's see what skills they need to possess!
Project management skills
In essence, the project manager is the team leader of a project. They are responsible for setting the direction and vision for the team and making sure everyone is on the right track to get the project through each stage.
Organization and planning skills
A good project manager must have planning skills. They have the responsibility for making plans based on both long-term and short-term goals to achieve success for the project. Project managers must map out the steps needed to take them and create specific plans for completing the project.
The project manager will have to determine the scope and size of the project and then plan the allocation of resources needed to complete the project. It is also important to plan the time and budget to complete the project.
Along with leadership, excellent communication skills are critical to any project manager's success. You need to make sure that all departments and stakeholders are kept up to date on the latest developments in the project. You also need to make sure they understand any changes and are aware of the project's progress.
You will have to present the plan, convince your superiors to provide enough resources so that you can get the job done. Besides, you also have to communicate and implement plans with team members, so good communication ability will be a strong advantage of a project manager.
Your project will not always go smoothly without a hitch, there will be times when you will have problems with countless objective reasons delaying the project or worse, completing the project with bad results. Projects rarely succeed immediately without at least one hiccup or change of plan. That is the reason why you also need to be a master risk manager in the position of project manager.
The project manager must have the mindset, vision, and even ability to predict what might happen to save the plan, so let's build flexibility in your project plan to account for unexpected changes.
Certifications for project manager 
There are more attractive opportunities for certified project managers in their career life. Possessing a project management certificate proves the management ability according to the international standard framework from planning, scheduling, budgeting, and interaction with stakeholders. Besides affirming personal values ​​and working capacity, these professional certificates also open the door for PMs to integrate into the international labor market with attractive salaries.
Currently, many educational institutions or organizations offer certifications specifically for project management. The Project Management Institute (which is also called PMI) is the most recognized organization globally. Some main project management certifications are PMP (which stands for the project management professional) and CAPM (which stands for Certified Associate in Project Management).
There are also some common types of certificates as follows:
PMP: Professional Project Management Certificate
Being considered the highest standard in project management certifications, the PMP is becoming a rigorous test that checks your knowledge and skills related to project management. The Project Management Institute ( which is PMI) is the organization of this certification. They work continuously for many years with businesses and students with the purpose of ensuring the value of this certificate.
Visit our websites to get more information and free PMP Practice Exam. To download, visit our website for your IOS or Android device.
CAPM: Associate Certificate in Project Management
A precursor to the PMP certification and also managed by PMI. This certification is suitable for people who are unable to get a university degree or just have little experience in project management. CAPM is definitely one of the most perfect stepping stones for every project manager.
CPMP: Project Management Training Certificate
The most important purpose of the CPMP certìicate is to add more value to project managers via a process of developing leadership, communication, and technical skills. 
APM: Associate in Project Management
This is a certificated course in information technology (IT). GAQM's certifications require a deep knowledge and foundation base in human resources, team direction, adaptability to every change in the team, and good communication skill. Ensuring product or service quality with minimal risk is also a criterion of this certificate. The APM program is also suitable for people who are just starting their careers in the field.
MPM: Master Project Manager
The AAPM (which stands for American Academy of Project Management) launched its training program based on criteria for special professions such as fashion, doctors, and lawyers and even arts. Not only focus on professional project managers program but  MPM focus on business/technology as well.
PPM: Project Management Specialist
This is a certification for intermediate to experienced Project Managers with a focus on crisis and risk management. This certificate is provided by GAQM.
PMITS: Project Management in Information Technology Security
The PMITS certification dives into the intricacies of managing an IT security project. The certification helps candidates strengthen their existing project management skills and sharpen their skills in implementing and managing IT security within the organization.
Nowadays, there is a remarkable increase in the number of universities or educational institutions offering project management certification in numerous fields. 
Project managers can easily get certifications in specific fields such as IT, technology, fashion, or even art… Each type of certificate will have different requirements and costs, depending on the credibility of that certificate.
The salaries of project manager 
The salary that project managers receive depends on their experience and the field they are working in. In general, project managers receive high salaries, and that is the dream of most people. Take a look at the average annual salary of project managers in the table below:
| Certification received | Salary/year |
| --- | --- |
| Standard PMP | $111,000/year |
| 1 - year experienced PMP | $95,000/year |
| Experienced PMP (1 -> 5 years) | $104,000/year |
| Experienced PMP (5 -> 10 years) | $120,000/year |
| Experienced PMP (10 -> 20 years) | $124,000/year |
| Experienced PMP (more than 20 years) | $133,000/year |
See more details about project manager earnings and how to increase income in PMP salary. 
Resume tips for project manager 
The resume is also an important factor in assessing the experience and competence of a project manager. Creating a great resume that can show your personality and strengths will be a plus for interviewers. To have an impressive resume, pay attention to the following factors:
Visual of the resume
Nobody wants to read a resume with too much text or ridiculous colors. It will show that you are poorly organized and disorganized. When designing your resume, you should choose the font, the presentation of the title so that it is clear to ensure that your resume is friendly with the ATS system. If you have a lot of experience, a 2- page resume will be suitable for you. If you have little experience, a one-page resume is the best option.
You should structure your resume so that it best represents your accomplishments. One of the most favored resume formats is the reverse-chronological format. This type of resume will show who you are at the moment as well as your skills, experience, and strengths.
Show your experience in your resume
To have an impressive project manager resume, you must know how to highlight the projects that you have succeeded in. Follow these rules for showing work experience in your resume: 
List your most recent job title

Add company name with job start and end date

Describe your role in the project

What achievements have you achieved?
When listing your work experience, you should briefly describe the scope of work you are responsible for and add numbers and percentages to clearly show your achievements.
Show your qualifications on your resume
If you are an experienced project manager, just mention your highest education level. On the contrary, if you are a project manager with little experience, let's show additional information to prove your competence. For example, you can list more extracurricular activities you have participated in, courses, GPA, …
Show your skills on your resume
Each different area of ​​expertise requires project managers to have corresponding skill sets. To have an impressive resume, you should not list a list of generic skills. It is best to choose the skills that correspond to the job description on the job posting. Add evidence of your skills to your resume. Don't let the employer think you're just bragging.
Add other valuable information to your resume
In addition to the information listed above, you should also add to your resume other valuable information to attract employers.
You can add information about the licenses or certificates you have. In fact, successful project managers often possess important certifications. Therefore, you should get more certifications in project management and include them in your resume when applying. Besides, you can add information about the conferences you have attended or information about volunteer activities, community activities that you have participated in.
Interview questions for project manager
Have you ever been overloaded or underperforming?
As a human, everyone has a "power failure", even if you are in a management position, but the strength of a good project manager is the ability to control yourself, take the initiative to deal with any drop so as not to affect work performance.
Talk about your method for controlling changes in your team/project.
Remember that there is no project without hitches, and the purpose of the interviewer is how you can tackle these changes in your team/project. As a project manager, your responsibility is to anticipate bad situations and quickly adapt to them. Tell about your experiences (which may include failures due to these changes) and talk about how you did to fix them. Also, you can explain why you use these methods to keep track of your project.
What's the biggest mistake you've ever made while working on a project?
Everyone makes mistakes, and there is no exception for the project manager. The problem is that you know how to draw lessons, learn and correct those mistakes. This question shows your honesty, so don't try to hide it and say you've never made a mistake. Instead, let's choose the right situation, without causing too much impact or damage to the whole.
If team members are not doing their best, what will you do?
Employees who do not do their best can cause work delays, which can negatively affect the project. The interviewers want to know what you do to motivate your subordinates to contribute to the company and deal with that weakness effectively.
Which characteristics do you think are suitable for an individual in project management?
A successful project manager often has a combination of 2 factors: experience and a deep understanding of the project. Even if you have the knowledge and understanding of how to run the project, you still need to have experience in management. Employers want to see these qualities in you, so show it off with specific examples.
Some other common project manager interview questions
How do you deal with one member of the project that keeps making mistakes, dragging down the entire team's performance?

During a certain period of time, do you prefer to manage one or more projects at the same time?

How do you schedule a project?

In your opinion, which criteria affect resource allocation? What do you do to allocate resources efficiently?

What is the best way to set up and manage an interdisciplinary project?

When leading a project, how many contingency plans do you prepare?

If a project doesn't stick to a pre-set schedule, how do you get it back on track?

How do you communicate and maintain good relations with customers, sponsors, and stakeholders?

Have you ever failed in a project? What did you learn from that failure?
The above is just a small part of the interview questions. After understanding projects manager job description, salary and necessary skills, you can learn more Project manager interview questions in details.
The above article has answered the question: what is a project manager as well as provided information about this position. Hope you guys can have more beneficial knowledge of project managers and achieve a high position in your career.